Scott lives with his husband of twenty five years in a Sacramento suburb, in a cute little yellow house with a brick fireplace and two pink flamingoes out front.
He inhabits in the space between the here and now and the what could be. Indoctrinated into science fiction and fantasy by his mom at the tender age of nine, he quickly finished her entire library. But he soon began to wonder where all the queer people were.
After coming out at twenty three, he started writing the kinds of stories he couldn't find at Crown Books. If there weren't many queer characters in his favorite genres, he would will them into existence, subverting them to his own ends. And if he was lucky enough, someone else would want to read them.
His friends say Scott's mind works a little differently than most - he makes connections between ideas that others don't, and somehow does more in a day than most people manage in a week. Although born an introvert, he forced himself to reach outside himself, and learned to connect with others like him.
Scott's stories subvert expectations that transform traditional science fiction, fantasy, and contemporary worlds into something different and unexpected. He runs both Queer Sci Fi and QueeRomance Ink with his husband Mark, and is an associate member of the Science Fiction Writer's Association (SFWA).
His romance and genre fiction writing brings a queer energy to his stories, filling them with love, beauty and power. He imagines how the world could be - in the process, he hopes to change the world, just a little.
Scott was recognized as one of the top new gay authors in the 2017 Rainbow Awards, and his debut novel "Skythane" received two awards and an honorable mention.
You can find him at Dreamspinner here, Goodreads here, on Amazon here, on QueeRomance Ink here, and on Facebook here.
This author has been favorited by 21 users.
Contact Information:
Email Address: jscottc@me.com
Books By J. Scott Coatsworth
Stand-Alone Books
The Great North
Pairing: M-M
June 14, 2017
The Autumn Lands
Pairing: M-M
January 27, 2016
Travels Through the Scarlet Equinox
Pairing: M-M
November 8, 2015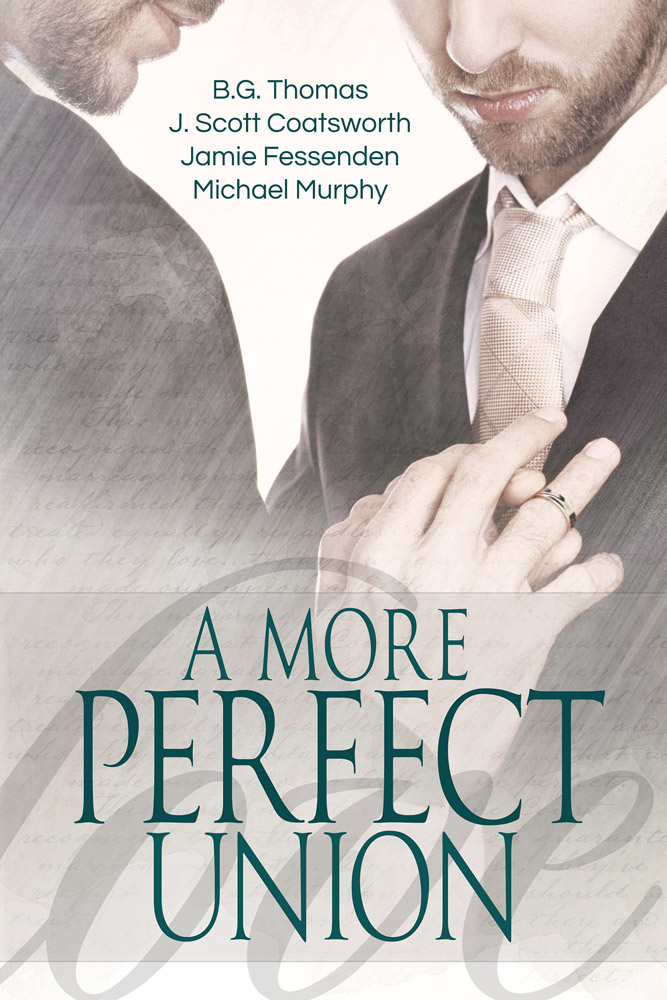 A More Perfect Union
Pairing: M-M
June 26, 2016
I Only Want to Be With You
Pairing: M-M
December 27, 2017
Spells & Stardust
Pairing: M-M
December 5, 2018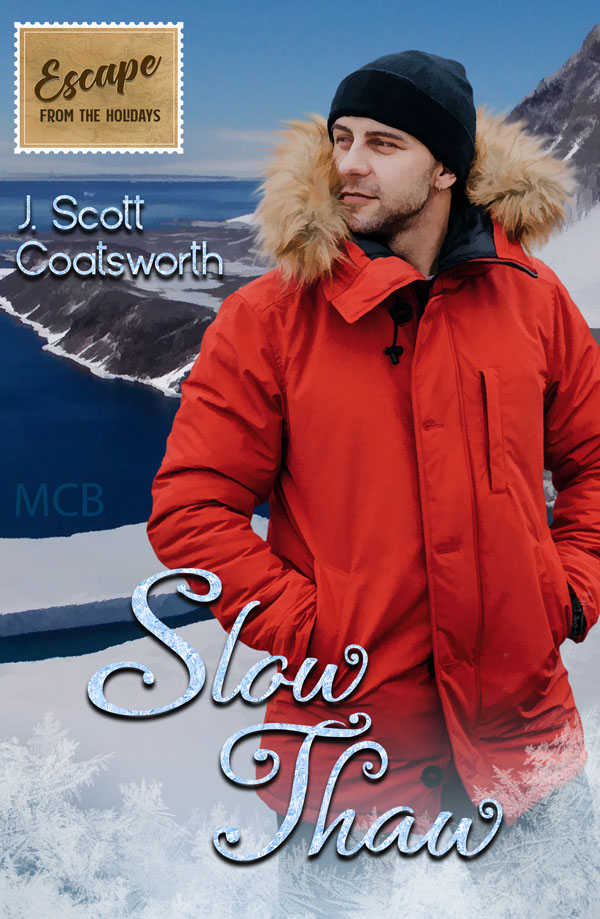 Slow Thaw
Pairing: M-M
December 8, 2018
Homecoming
Pairing: M-M
June 26, 2019
The Last Run
Pairing: F-F
August 28, 2019
Cailleadhama: Through the Veil
Pairing: M-M
November 6, 2019
Wonderland
Pairing: M-M
December 2, 2020
Across the Transom
Pairing: M-M
February 10, 2021
Cailleadhama: Through the Veil Audiobook
Pairing: M-M
April 26, 2021
The Autumn Lands Audiobook
Pairing: M-M
July 12, 2016
Flames
Pairing: M-M
June 10, 2021
Lamplighter
Pairing: M-M
July 10, 2021
Series: Ariadne Cycle
The Rising Tide
Pairing: F-F, M-F, M-M
August 10, 2020
Liminal Sky: Ariadne Cycle Complete Box Set
Pairing: F-F, M-F, M-M
March 17, 2021
Series: Liminal Sky
Skythane
Pairing: M-M
October 10, 2020
The Stark Divide
Pairing: M-M
July 10, 2020
Lander
Pairing: M-M
November 10, 2020
The Rising Tide
Pairing: F-F, M-F, M-M
August 10, 2020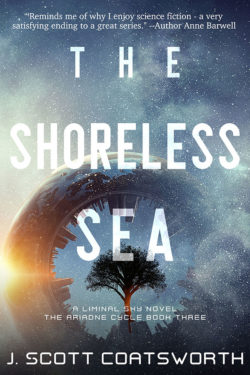 The Shoreless Sea
Pairing: F-F, M-M, Includes NB
September 10, 2020
Series: Liminal Sky: Oberon Cycle
Skythane
Pairing: M-M
October 10, 2020
Lander
Pairing: M-M
November 10, 2020
Liminal Sky: Oberon Cycle Complete Box Set
Pairing: F-F, M-M
March 24, 2021
Series: Liminal Sky: Redemption Cycle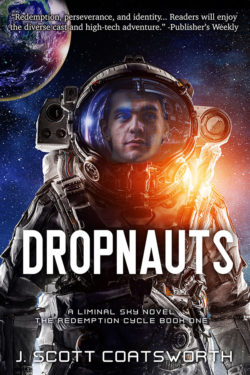 Dropnauts
Pairing: F-NB, M-F, M-M
May 10, 2021
Series: Oberon Cycle
Skythane
Pairing: M-M
October 10, 2020
Lander
Pairing: M-M
November 10, 2020
Ithani
Pairing: F-F, M-M
December 10, 2020
Series: River City
Between the Lines
Pairing: M-M
January 10, 2021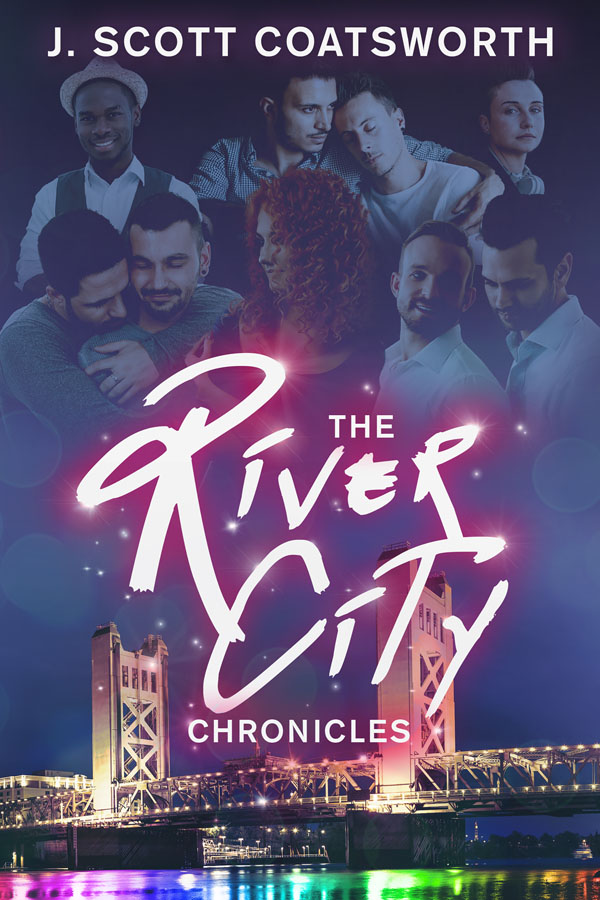 The River City Chronicles
Pairing: M-F, M-M
May 30, 2018
Series: Tharassas Cycle
The Emp Test
Pairing: M-M
March 10, 2021