Emily Alter is a pansexual author of LGBTQ+ romance. She lives in Spain, although most of her time is spent in an imaginary world with her characters.
A hopeless romantic, and a psychology student, writing characters has always called to her. Writing romance, the kind she is represented in, seems the perfect combination of the three things she's passionate about.
This author has been favorited by 3 users.
Contact Information:
Email Address: alteremily@outlook.com
Books By Emily Alter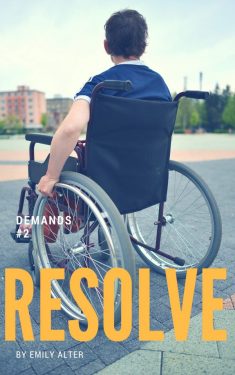 Resolve
Pairing: MM
May 6, 2019
Trust
Pairing: MM
August 6, 2018
Liberated
Pairing: MM
April 2, 2018
Who Loves You
Pairing: MM
September 2, 2017