Bryan T. Clark is a multi-published award-winning author of gay romance, and contemporary books. After twenty-seven years in law enforcement, Bryan retired in 2015 to focus on his writing full time. Behind his computer, working on his next novel, Bryan writes Sweet Romance with real emotions that represent the moral dilemma that his characters face in their pursuit of love. He brilliantly weaves real life situations filled with difficult challenges, where his vibrant characters experience personal growth, and of course, what we all desire, lasting love.
When Bryan isn't writing, he enjoys traveling, lying by a body of water soaking up the sun, and watching a good movie while snuggled up with his husband and their loyal companion (Nettie the Sheepadoodle) on the couch.
Born in Boston, Massachusetts, Bryan has made his home and life in the Central Valley of California
This author has been favorited by 3 users.
Contact Information:
Books By Bryan T. Clark
No Publisher Specified
Gideon's Wish
May 1, 2021
Far Away
May 1, 2020
Escaping Camp Roosevelt
May 1, 2019
Diego's Secret
May 1, 2018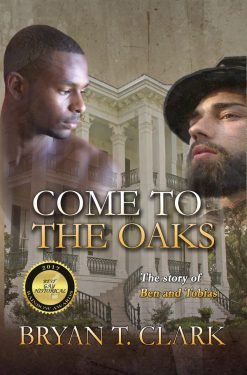 Come to the Oaks
Pairing: M-M
May 1, 2017
Before Sunrise
Pairing: M-M
February 3, 2016
Ancient House of Cards
Pairing: M-M
February 24, 2014