Originally hailing from Detroit Michigan, Bellora now resides on the sunny Gulf Coast of Florida where a herd of Dachshunds keeps her entertained. She got her start in writing at the dawn of the internet when she discovered PbEMs (Play by email) and found a passion for collaborative writing and steamy hot erotica. Soap Opera like blogs soon followed and eventually full novels.
The majority of her stories are in the M/M genre with urban fantasy or paranormal settings and many with a strong BDSM flavour.
This author has been favorited by 5 users.
Contact Information:
Books By Bellora Quinn
Digging Deeper
Pairing: M-M
August 28, 2018
Demon Familiar
Pairing: M-M
June 19, 2018
Surfacing Secrets
Pairing: M-M
March 13, 2018
Burning Boundaries
Pairing: M-M
July 4, 2017
Breathing Betrayal
Pairing: M-M
June 7, 2016
Kellen's Awakening
Pairing: M-M
May 3, 2016
Flax's Pursuit
Pairing: M-M, M-M-M
July 14, 2015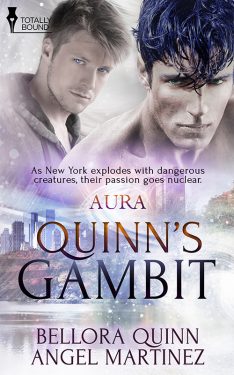 Quinn's Gambit
Pairing: M-M
March 6, 2015