Word Count:
105000
Character Identities:
Bisexual, Gay, Polyamorous
Summary: A Lambda Literary Awards Finalist for Bisexual Fiction (2019) London, 1906 Lucien Saxby is a journalist, writing for the society pages. The Honourable Aubrey Fanshawe, second son of an earl, is Society. They have nothing in common, until a casual encounter leads to a crisis. Aubrey isn't looking for love. He already has it, in his long-term clandestine relationship with Lord and Lady Hernedale. And Lucien is the last man Aubrey should want. He's a commoner, raised in service, socially unacceptable. Worse, he writes for a disreputable, gossip-hungry newspaper. Aubrey can't afford to trust him when arrest and disgrace are just a breath away. Lucien doesn't trust nobs. Painful experience has taught him that working people simply don't count to them. Years ago, he turned his back on a life of luxury so his future wouldn't depend on an aristocrat's whim. Now, thanks to Aubrey, he's becoming entangled in the risky affairs of the upper classes, antagonising people who could destroy him with a word. Aubrey and Lucien have too much to hide—and too much between them to ignore. Rejecting the strict rules and closed doors of Edwardian society might lead them both to ruin… but happiness and integrity alike demand it.
Behind These Doors
Pairing: M-M, M-M-F
June 22, 2018
Word Count:
93000
Character Identities:
Genderfluid, Lesbian, Non Binary, Pansexual
Summary: When a change in collective conscious sends the Outsiders, a group of aliens, to the shadows below the city, humans reason that the demonization of their peers is simply more "humane." There's no question, nor doubt. Just acceptance. Lydia had embraced that sense of "truth" for as long as she can remember. The daughter of a powerful governor, she has been able to live her life with more comforts than most. Comforts can be suffocating, though, and when the opportunity to teach Outsider children in their private, "humane" community becomes available, she takes it. What she finds beneath the city is far from the truth she had grown to know. There she meets Alessia, an Outsider with the knowledge and will to shake the foundation of all those who walk above ground. The two find a new and unexpected connection despite a complete disconnect from the technological world. Or perhaps in spite of it. Still, it takes a lot more than an immutable connection to change the world. Lydia, Alessia, and a small group of Outsiders must navigate a system of corruption, falsehoods, and twists none of them ever saw coming, all while holding on to the hope to come out alive in the end. But it's a risk worth taking, and a future worth fighting for.
Beneath the Surface
Pairing: F-F, M-F, M-M
January 19, 2018
Word Count:
19000
Character Identities:
Gay
Summary: What if you could hear the words behind the words? Brad Weston's life seems perfect. He's GQ handsome, the chief of staff for a Republican California state senator, and enjoys the power and the promise of a bright future. And he's in a comfortable relationship with his boyfriend of six years, Alex. Sam Fuller is Brad's young blond blue-eyed intern, fresh out of college, running from a bad breakup, and questioning his choices and his new life in politics. To make things worse, Sam also has a thing for the boss, but Brad is already taken. While looking for a gift for his boyfriend, Brad wanders into a curiosity shop and becomes fascinated by an old wooden medallion. Brad's not a superstitious man, but when he takes out the medallion in his office, he sees the world in a whole new light. And nothing will ever be the same.
Between the Lines
Pairing: M-M
January 10, 2021
Word Count:
99.927
Character Identities:
Gay, Straight
Summary: It's a fine line with power, it can be positive or it can be negative, depending on the person wielding it. Paden had been thrown off his planet of Eiravia, given the name of Darius, and left to forget his race and his family. Years have passed since then and he has made his way back to Eiravia and the man he loves. With Finnal's help, and that of his growing clan, he will make Eiravians feel pride again. His growing power is becoming known throughout the universe and he is slowly being talked about in hush tones as the Jewel, a shining star who can create wonders from changing a race to fixing a planet. Nothing much is known about him from the outside world, only the rare few that have the opportunity to understand his fears, hopes, and loves truly understand. Throughout the story, one man's journey is interwoven into Darius's. Vega is a cornerstone to the clan. He is a man who helps him work out issues and chase the shadows away. He helps him become something that is talked about in tales by firesides.
Beyond the Norm
Pairing: M-M
April 19, 2017
Word Count:
125000
Character Identities:
Bisexual, Gay
Summary: Conquer. Own. Sacrifice everything. Gaius Fabius knows a healthy son will secure his claim to the throne of Rome, but his devotion to his illegal Dacian pleasure slave, Allerix, could destroy his dreams of supreme power. Determined to solve the mysterious murder of a dear friend, Gaius searches for clues hidden deep in the palace that threaten his future and his family. But while he and Allerix share passions in and out of the bedchamber, another assassination sends Gaius and his captured prince back to the vanquished kingdom of Dacia. In order to protect his beloved concubine, can Gaius find the courage to sacrifice his own heart? Lose. Submit. Betray everyone. Allerix knows vengeance for the vicious destruction of his homeland is within tantalizing reach, but only if he can convince his Roman master to trust him. When an unexpected ally interrupts his plans, Alle sets aside his lust for revenge to embrace the ecstasy of Gaius's unbridled devotion. But a surprise reunion with a childhood friend and an unforeseen return trip to Dacia remind Allerix of all he has lost while revealing the honor and glory that remain to be won. To earn the respect of his surviving kinsmen, can Alle betray the only man he has ever loved? Dominus is a plot-packed m/m historical fantasy set in ancient Rome during the reign of Trajan (AD 98-117). Blood Before Wineis the third book in this four-book alternative history saga—a tumultuous adventure of forbidden love, humor, friendship, political intrigue, deception, and murder.
Blood Before Wine
Pairing: M-M
Word Count:
47000
Character Identities:
Bisexual, Gay
Summary: As a lifelong passion continues to fade, another love deepens… two stand-alone m/m stories of love, lust, and friendship in ancient Rome. February: Home from the first war against the kingdom of Dacia, Gaius Fabius ignores his obligations in Rome and returns to his secluded seaside villa in southern Italy. Under the pretense of a holiday trip, his best friend and secret lover, Lucius Petronius, surprises him with an unexpected visit. Later that evening, the lusty masters share the delights of Gaius's blond pleasure slave, Nicomedes. December: With whispers of an embezzlement scandal floating through the capital, Lucius Petronius and his beloved concubine, Bryaxis, celebrate the raucous winter solstice festival of the Saturnalia with Luc's family. After a joy-filled evening of food, gifts, and stories, Lucius and Bryaxis reverse roles in the master chamber.
February and December: Dominus Calendar Series I
Pairing: M-M, M-M-M
August 17, 2016
Word Count:
85000
Character Identities:
Bisexual, Genderqueer, Non Binary
Summary: At the annual Global Lijun Alliance conference in Tokyo, Tally Bastille makes the first impulsive decision of his life. Others perceive his uktena-the enormous legendary serpent that's his dual-spirit-as a threat, which makes him all too aware that he frightens fellow lijun. But an encounter with a passionate, obviously-not-straight otter lijun one evening convinces Tally that he's found his Em'halafi, his destined match. Tally is determined to barrel through all obstacles to make the match happen, including the otter's conservative, traditional family. Trained as a Satislit—a bride son—Haru Tanaka chafes at the strict boundaries set around their life. They rebel against their clan's constant attempts to force an arranged match and wish desperately for someone who will love them. At the conference, Haru is horrified to learn their family has accepted an offer for them, one too lucrative for the clan to refuse. Not only has the Urusar sold Haru to a stranger, but the lijun is also a giant snake and one who believes in the tired old superstitions regarding Em'halafi. Threatened with banishment if they refuse, Haru has no choice but to marry the wealthy American serpent. Back in Tally's home in Wisconsin, Haru and Tally must navigate both the widening gulf between them as they realize how much they've misunderstood about each other and the tricky politics of the lijun clan Tally leads. Murder, intrigue, and increasing hostility threaten to tear apart the little town of Wadiswan and the arranged marriage they've barely managed to begin.
Fireworks & Stolen Kisses
Pairing: M-M, Includes NB
June 26, 2018
Word Count: Information not available
Character Identities: Information not available
Summary: A brutal war left Volos Perun with physical and emotional scars and with a reputation as a hero. Now he's a soldier stationed at the palace, desiring Prince Berhanu while receiving only loathing in return. But when Berhanu foolishly refuses the king's request to let Volos accompany him on a peace mission to the neighboring country, Berhanu is kidnapped and brutalized. Now Volos must risk his life as he works to save Berhanu and help his country avoid another devastating war.
Guarded
Pairing: M-M
April 20, 2016
Word Count:
112466
Character Identities:
Gay, Lesbian
Summary: Trying to move past that fatal event from seven years ago has been hard for NBA superstar CJ Wright. He hasn't truly dealt with that tragedy from January 11, 2011, and the pressure of it all is starting to consume his life. CJ has made some questionable decisions with the media, and his personal life, and now everything is starting to boil over to the point of no return. He's on the hunt for redemption, but his past actions could have long-lasting impacts on his future. CJ will have to face a series of tough decisions that could forever change his life. In doing so, everything he loves is at risk in this inevitable do-or-die moment. In the next state over from CJ, trouble is looming for Governor J. Nehemiah Reed. The governor is in the midst of a highly contested re-election campaign, but there are forces working against him that could bring the governor, and his loved ones, to the brink of extinction. What will happen when the worlds of a superstar athlete and a rising politician with sights on the White House collide? Will CJ ever find real peace? Will his family remain intact after his new set of revelations? Will CJ ever find true love again? Who is really behind the governor's potential downfall? Will the governor fight off his enemies and win re-election? Will he still be standing once all the dust clears? One thing is for certain, after this series of events, the lives of both CJ and Governor Reed will never be the same. Join CJ on this new journey as the fourth book of the Incidental Contact series is guaranteed to be explosive and will leave you speechless.
Incidental Contact 4: Secret Lovers
Pairing: M-M
September 20, 2018
Word Count:
51458
Character Identities:
Gay
Summary: When one man's courage is lost to his own anger, another will try to rekindle it—no matter the cost. Kaidyn is the son of the queen and a trainee officer in the kingdom of Sareen. He is also a Half-Blood—his father is from Iskandir, a neighboring kingdom which has been at war with Sareen for many years. Bitter and angry at the prejudice he faces, Kaidyn meets Sorin, a healer from one of Sareen's most prominent noble families. As their relationship deepens, the war between Sareen and Iskandir grows worse. Not only will the pair inevitably become involved with the conflict one way or another, but Sorin is also hiding a secret, and time is running out for them both.
Kaidyn's Courage
Pairing: M-M
March 15, 2019
Word Count:
111,000
Character Identities:
Gay
Summary: Isaac Morris has devoted his life to preaching against the sin of homosexuality. But when his sister proposes a documentary to demonstrate once and for all that it's a choice—with Isaac choosing to be gay as proof—he balks. Until he learns his nephew is headed down that perverted path. Isaac will do anything to convince the teenager he can choose to be straight . . . including his sister's film. When Isaac's first foray into the gay lifestyle ends with a homophobic beating, he's saved and cared for by Colton Roberts, a gentle, compassionate bartender with a cross around his neck. Colton challenges every one of Isaac's deeply held beliefs about gay men. He was kicked out by homophobic parents, saved from the streets by a kind pastor, and is now a devout Christian. Colton's sexuality has cost him dearly, but it also brought him to God. As the two grow closer, everything Isaac knows about homosexuality, his faith, and himself is called into question. And if he's been wrong all along, what does that mean for his ministry, his soul, his struggling nephew—and the man he never meant to love?
Lead Me Not
Pairing: M-M
August 24, 2014
Word Count:
150751
Character Identities:
Bisexual, Gay, Questioning, Straight
Summary: For every action, there is an equal and opposite reaction. While Kris and Zach remain in critical condition in the aftermath, the fallout begins. Dray and Dwight have another battle as Zach's mom expresses her true feelings. This forces one party to completely walk away. Will this unexpected move guide Zach to his rightful lover? Zach also has the conversation with his birth father that's been eleven years in the making. Will a father-son relationship form, or will that door be forever closed? That, however, will push Zach to do something that may further complicate an already unstable situation. As Dwight receives information on the paternity case, a serious threat forces him to change his tone with the divorce. Just how much is he willing to give up to become a single man? Keston takes a positive step in seeing his wishes come true, but how will his family deal with the revelation? And there are issues with Phoenix due to the new temptation that has entered Keston's life. Will Keston remain faithful or will this mark the end of Keston and Phoenix? In the tenth book of an eleven-book series, the accident forces Kris to make a few decisions that may haunt him for the rest of his life. Kory takes matters into his own hands, Micah's family will hate a choice he makes, and Natasha meets a new love interest that has the potential to turn worlds upside down. Tony has a chance encounter that could destroy another marriage, Elijah comes across devastating information, and Genevieve's holding a big secret. But the ending sequence of events is something that will never be forgotten. This event will shock everyone and forever alter the direction of the story.
Life of an EX College Bandsman 10: Is He The Reason
Pairing: M-F, M-M
July 20, 2017
Word Count:
154047
Character Identities:
Bisexual, Gay, Questioning, Straight
Summary: In the final book of this epic, memorable, mind-blowing series, Zach makes a choice regarding his long-term future. Will he pick Dray, Dwight or neither? Zach also comes face-to-face with his father and that interaction could have long-lasting impacts on the brewing relationship with his brother. In a series of heart-to-heart conversations with his mother, he learns the truth of his childhood foundations which shaped him into the man he is today. Dwight is on the search for liberation as he comes clean to the people he loves the most. He is determined to see his divorce through to the end and doesn't care what all it might cost him. Kris and Rozi come to a resolution about the issues that plague their marriage. While Rozi is forced to deal with her shattered past, she learns more unwanted news about her family. Will Rozi and Kris make it through the fire or has too much damage been done? While Raidon is trying to put his life back together after Micah's devastating situation, Tony makes an announcement that will forever change their relationship. TJ finds himself in a serious bind as Eli plots to remove Trae from their lives. As Dray continues his sessions with the therapist that brings him closer to healing, Phoenix deals with a situation from his past that can cause imminent danger to his livelihood. Join Zach and the crew for one final ride as these characters are forced into decisions that will forever shape their destiny as all of their lives finally come full circle.
Life of an EX College Bandsman 11: The Finale
Pairing: M-F, M-M
February 21, 2018
Word Count:
159796
Character Identities:
Bisexual, Gay, Questioning, Straight
Summary: Zach's past transgressions are eating him alive. The weekly counseling sessions with Dray maybe working, but will it force Zach to admit his truth? Dray has hinted that he knows what happened seven years ago, but how? Dray may have bigger problems on his hands though. He's hiding a secret from his son, and Dray's baby mother has information that could be fatal for several relationships close to both Dray and Zach. Dwight is on the verge of a mental breakdown as his marriage continues to hang in the balance. What his wife does this go around just may push him over the edge. His attorney has advised him of his best options, but Dwight will take her advice? What will Dwight do when he's had enough? Elijah and TJ are coming into their own as young men, but both teenagers are on the brink of disaster. Elijah makes some decisions that could impact his immediate future, while TJ discovers information that turns his world upside down. How will the best friends fare when the dust settles? The eighth book of this eleven-book series, covers the next twenty days in the lives of these characters, leading up to Zach's thirty-third birthday party. Friendships will be tested. Secrets will be revealed. Big commitments—and explosions—are on the horizon, as the last thirty hours will change lives forever.
Life of an EX College Bandsman 8: Growing Pains
Pairing: M-M
December 18, 2016
Word Count:
112680
Character Identities:
Bisexual, Gay, Questioning, Straight
Summary: Zach is forced to make a decision about his future which impacts the people closest to him. While Zach continues to battle his personal demons, someone from his past is heading to Atlanta and once it is revealed how they are connected, fireworks will blast! Zach, however, isn't the only person facing a potential nightmare. Dwight is in the middle of a heated divorce when he receives news that will change his life. Will he be able to keep this information away from Lexi or will it all crash and burn in his face? Kris' lies and deceit have finally caught up with him, putting everything he's worked so hard to achieve at risk. Kris' most valuable friendships could be destroyed, along with his marriage. Has Kris gone too far or is Rozi willing to give him another chance? In the ninth book of an eleven-book series, more secrets will be revealed, as others turn to unusual suspects for steamy sexual encounters. Dray is forced to confront his sexuality, as Phoenix meets a new friend that could pose a threat to some relationships. Elijah makes a big reveal to his parents, while TJ discovers troubling information about his family. More importantly, everything could be at stake for these characters when some of the people they love most is put in a situation out of their control. What will happen to the gang of friends when the unthinkable happens?
Life of an EX College Bandsman 9: Nothing Lasts Forever
Pairing: M-F, M-M
March 23, 2017
Word Count: Information not available
Character Identities:
Bisexual, Gay, Straight
Summary: Phin Patterson is an educational consultant dissatisfied with his job and his life. On a mission to complete one last assignment before escaping his unfulfilling career and figure out what he wants, he accepts a commission from Donald Murdock at the New York State Education Department. Suddenly, he finds himself on his way to evaluate a tiny school in New York's Southern Tier, not far from the town where he grew up. Now his only goal is to get in, do his job, and get out before anyone from his past remembers him. That turns out to be easier said than done. Dani Sloane, the sharp-witted administrative assistant to the principal, learns the truth about why Phin is really there. With the help of her friends, she sets out to unmask him and force the local board of education to stop the plans that could ruin their school. Discovering that her sometime-lover is an old business associate of Phin's only complicates both the situation and their relationship. Meanwhile, Phin, who has committed himself to keeping his emotional distance, can't resist the charm of the town and its residents—especially the school psychologist, who turns out to be an old friend he hasn't seen in over twenty years. While Dani works to take him down and save her school, Phin wrestles with learning how to do the right thing, including telling the truth to the man with whom he's already falling in love.
Lower Education
Pairing: M-F, M-M
November 1, 2014
Word Count: Information not available
Character Identities:
Gay
Summary: The lush and beautiful forest planet of Bellerophon is home to a cacophony of noises, but its resident psychics are known as the Silent. Previously they could travel to the Dream, a telepathic plane of existence where they could twist the laws of reality. But that time is over... One madman's lust for power tore the Dream asunder. Now only a handful of the Silent can enter it. Kendi Weaver is one of them. As an election for the governorship of Bellerophon begins, Kendi is caught in the crossfire. Attempts on his life—and a rash of Silent kidnappings—point to a political enemy...or a personal one. Either way, the future of the Dream is at stake. And Kendi fears it may become a nightmare.
Offspring
Pairing: M-M
Word Count:
75000
Character Identities:
Gay
Summary: Detective Mark Thibedeau is perfectly happy doing his job in Internal Affairs and going home to his cat. Still, when his assistant wants to set him up on a blind date, he can't help but be intrigued. Dr. Ryan Campbell loves the frenetic pace of working in an emergency department. He likes his life and doesn't need anyone. But that guy his colleague wants him to meet does sound pretty interesting. It's instant chemistry when they meet—and instant chaos. That chaos isn't just phone calls interrupting dates. When a patient comes into the ED rapidly bleeding out from a gunshot wound, Ryan suddenly finds himself in possession of evidence that could very well put two white cops in jail for killing an innocent black man in cold blood. Not sure what else to do, Ryan takes the evidence to the only cop he can trust—Mark. Now Mark is investigating a delicate case, and Ryan is a material witness, and putting their fledgling relationship on hold is the least of their problems. Dirty cops stalk Ryan and his colleagues. Higher-ups question Mark's investigative integrity at every turn. Worse, he's tugging at threads of a citywide systemic problem of cops getting away with racially motivated murder. And there are cops with blood on their hands who will gladly kill to keep that system running. CW: Racially motivated violence, white cop-on-black civilian violence
Protective Behavior
Pairing: M-M
April 8, 2020
Word Count:
111330
Character Identities:
Lesbian
Summary: In 2116, Colonel Summer Hawkins's jet crashed off the coast of Iran during a rescue mission and she lost her leg and career because of it. Unable to face the demons the crash provoked, Summer left Washington D.C. and her life behind. Two years later Summer's past intrudes on her new life as a tabloid darling and she's dragged back to Washington D.C. kicking and screaming. Forced to face the life she left behind, and the wife she abandoned, Summer struggles with her sudden reappearance in the nation's capital while balancing her delicate mental state. Will the abrupt disruption be the thing to pull her out of the hell her life has become or will it cause her mental demons and nightmares to worsen making Summer fall deeper into the pit of despair and hopelessness she's lived in for the last two years?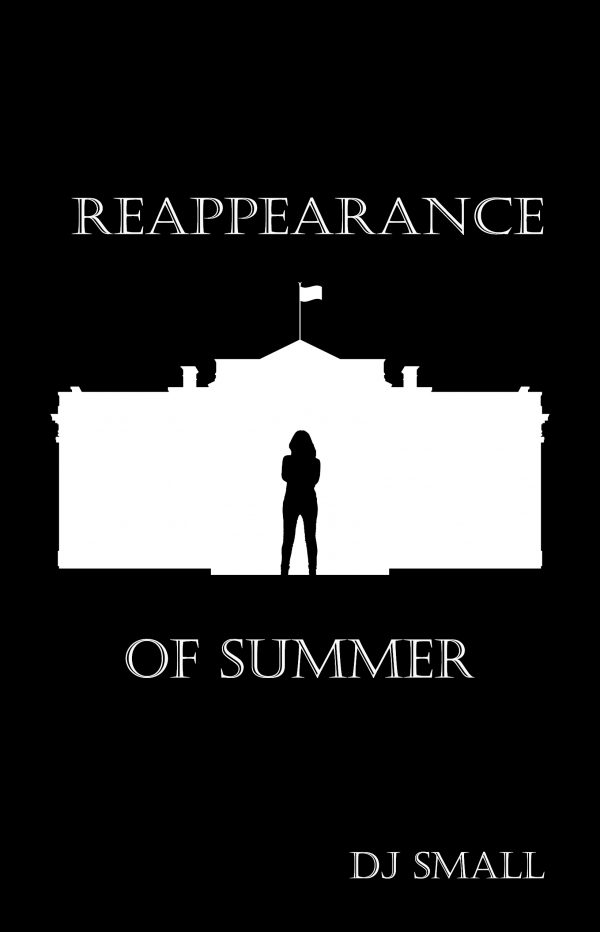 Reappearance of Summer
Pairing: F-F
October 29, 2018
Word Count:
38200
Character Identities:
Bisexual, Gay, Questioning, Pansexual
Summary: Noah is still struggling to come to terms with his unwanted new life as one of the undead, and Khaz's attempts to reach his childe seem doomed to fail. Reese risked it all to save his human lover, Ashton, but he finds that his claim of pack leader might not keep him from losing everything. Desperate times call for desperate measures, and together, Reese and Noah set off on a mission to find Noah's old rebel group to help them turn the tables against the status quo that threatens them all. ### Now that supernatural beings have seized control of the world, life has become a struggle for the humans who once held power. Witches, vampires, and werewolves determine the fate of every single human, but their moral compasses have long since been shattered. Rebels, free humans, and slaves all share dreams of hope, mercy, love, and more. But with their fate so uncertain, survival isn't enough... and they may have to sacrifice what is nearest and dearest to them if they want to change their lives. Bought, Ravel, and Recoil feature different characters whose lives begin to come together in Owned and Temper. 1. Bought: Jace & Elias. [Revised 01/2017] 2. Ravel: Ashton & Reese. [Revised 01/2017] 3. Recoil: Khaz & Noah. [Revised 01/2017] 4. Owned: Khaz & Noah, Jace & Elias. [Revised 03/2017] 5. Temper: Ashton & Reese, Jace & Elias. [Revised 03/2017] 6. Refraction: Khaz & Noah, Ashton & Reese (Jace & Elias) [Revised 04/2017] *Please note that the Fate of the Fallen (previously Ripples in the Status Quo) world has little place for humanity, and as a result, content in these works may contain graphic scenes of depravity, cruelty, and violence -- sexual or otherwise -- that could be offensive and potentially triggering to some readers.*
Refraction
Pairing: M-M
October 4, 2016