Word Count: Information not available
Character Identities:
Bisexual, Gay
Summary: Human Jared Warszawski loved his job with Rescue Inc, It was an adventure into the unknown, searching for missing people, rescuing them from danger and saving lives. His one constant was his close friend Sacha. He'd known Sacha Marchesi for more than ten years. To Jared, Sacha was someone he could go home to, a friend who was always there for him, someone he could relax and talk to. Vampire Sacha loved Jared with everything he was. Had from the first moment he'd seen him. Jared was his first thought in the morning and his last one at night. He was his whole world, and Sacha would do nothing to damage it, even if that meant keeping a secret. A secret that could change everything between them. However, an unexpected turn of events forces those secrets to be revealed, and truths to be told, altering relationships forever. Would Jared be able to see past Sacha's lies and build a new future together, or was it too much for Jared to forgive?
Forever Mine
Pairing: M-M
April 29, 2018
Word Count: Information not available
Character Identities:
Gay
Summary: Having escaped an abusive relationship, Jeremy Sutton has learned the hard way that you can only rely on yourself. Just as he was getting his life back on track, it's thrown into chaos: first by a flood and then by the person who rescues him. For Vampire, Donnie Smith, this was supposed to be another rescue mission until his eyes meet Jeremy's.  He'd finally found his mate but convincing Jeremy to trust him was harder than he thought. After everything Jeremy has suffered, he wasn't willing to be hurt again. Time and patience allow their relationship to deepen and finally move forward, but someone from Jeremy's past threatens to destroy everything. Can Donnie save the man he loves or will he lose him forever?
Mate of Mine
Pairing: M-M
March 18, 2018
Word Count: Information not available
Character Identities:
Gay
Summary: Hunter thought his inside man was expendable, a necessary evil to get ahead of the vampires. A man he could exploit to the fullest and dispose of, if needed. When he walked into the hotel room, all his plans immediately changed. The mole was not the vampire he'd assumed he'd meet, but a human and fates most precious gift. The man was his mate. For years, Carter had been forced to work for the vampires, a species he truly despised. He had no choice. If he wanted his parents to live he had to do what they wanted, but that didn't mean he couldn't try to bring them down from the inside. When he finally agrees to meet the man attempting to hack into his security systems, he's stunned by his reaction. He didn't expect to meet a vampire who he would have such a strong attraction to or the fact that he turned out to be the vampire's mate. Deciding to mate, Carter leaves and Hunter lets him, but will they meet again, or will the vampires find out and make Carter pay the ultimate price?
Mine for Eternity
Pairing: M-M
October 7, 2018
Word Count: Information not available
Character Identities:
Gay
Summary: Euan McLeod had served his time in the military and had found a new band of brothers in his colleagues at Rescue Inc. His days were full and rewarding, helping those in need but all that changed and the stakes had been raised. Now, he and his brothers were involved in something so much bigger than themselves: rescuing the blood slaves and bringing down the Vampire Council. Hours of planning, stakeouts and sifting through endless reams data had led them to this point. Failure was not an option, their lives and that of the American people... maybe even the world depended on the success of their mission. Everyone else was going about their lives in blissful ignorance, not knowing that an evil King was plotting their demise. It was one night on a stakeout, as he watched a location they believed to be holding humans as slaves, that he met the vampire who would change his future. Logan Cox had lost so much at the hands of the council. Almost all his family were now gone, except him and his brother, the only survivors of a massacre. He knew the instant he met Euan that he was staring into the eyes of his future but he didn't know how to react. Finding his mate in the midst of all this was terrible timing and after surviving alone with his brother from the age of twelve, he'd had little exposure to life. The only thing he wanted to focus on right now was to bringing down the council and avenging the death of his family. Now they had to work together to bring the council's reign to an end and usher in a new future, but would they survive, or would they die trying?
Mine to Hold
Pairing: M-M
January 20, 2019
Word Count: Information not available
Character Identities:
Gay
Summary: Troy Bailey hated vampires and wanted them all dead. There was only one small problem – he was one and he fought hard to deny his true nature. But, by avoiding the truth he didn't know the signs, didn't know how to recognise when his mate stood in front of him… until it was too late. Because of his ignorance, he was now tied to a man who didn't want him. Alejandro 'Ale' Martin didn't do relationships, didn't want to be part of one. He was more than happy with his single life and having the occasional hook up. But he was unable to stop the inevitable and in the aftermath was left irrevocably mated to someone too young and too inexperienced. Someone who had barely begun to live his life. Avoiding him wasn't working though, Ale could feel his pain and anger, could feel his hunger. How long could he deny their connection, when his mate was suffering, even when it was for the best?
Mine To Keep
Pairing: M-M
Word Count: Information not available
Character Identities:
Gay
Summary: On a rescue mission to free Carter's family, Dean found himself captivated by the vampire who had been imprisoned with them. When he found out he was Wyatt's mate, everything fell into place, but he knew he needed to give him time to recover. Only time and patience would prove that Dean was one of the good guys, and so, he was left with no choice but to take a step back and give Wyatt the space he needed. For his mate, he'd wait as long as he needed. Wyatt had lost track of how long he'd been a prisoner of the vampires, but he'd never forget the day he was rescued. Fate had chosen to send his mate to set him free, how could he be sure that by choosing his mate, he wasn't trading one cell for another? Wyatt hadn't even begun to live his life and wasn't ready to be in a lifelong commitment, even if it was the one destined to complete him. Was he too scared to believe in the possibilities of a life with his mate? When the vampires kidnap, Wyatt and Carter, Dean faces a race against time to save his mate. Will he reach him in time, or will Wyatt face a painful death?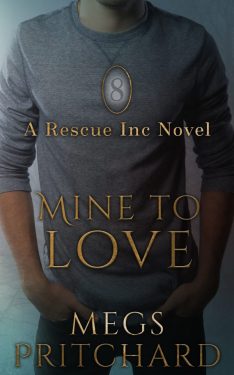 Mine to Love
Pairing: M-M
October 28, 2018
Word Count: Information not available
Character Identities:
Bisexual, Gay
Summary: Chester Monroe had tried giving his mate the space he'd asked for, the time he needed, waiting patiently for him to come around, but it was growing harder to stay away. By sharing his blood, and saving Chester's life, he'd set them on a path from which there was no turning back. Unfortunately, his mate had other ideas. Sheriff Silas Bailey didn't want a mate. He'd witnessed firsthand what vampires were capable of and refused to have any more dealings with them. It never entered his mind to say no when Chester had been shot and lay dying. He was an officer of the law and if he could save an individual he would. Even if that individual was his unwanted vampire mate. As time passed there was no denying the attraction or the pull between them, but there was someone in Silas' life who refused to accept Chester. Can they move forward in their mating, or is it doomed to failure?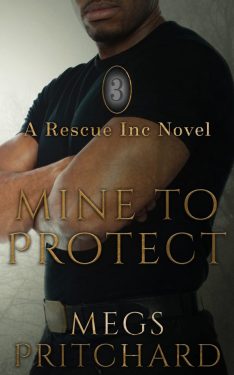 Mine To Protect
Pairing: M-M
May 27, 2018
Word Count: Information not available
Character Identities:
Gay
Summary: Life wasn't being kind to Jensen. On a mission to destroy food supplies, Jensen found himself in trouble, seconds away from death, when he was saved by a stranger. After everything he'd been through, the last thing he expected was the stranger to be the enemy—and his mate. The knowledge burned a hole in his chest. How could the one meant for him also be working with the very people who wanted to destroy him? To deal with this, he had to put his personal feelings aside, hand over his mate and let his colleagues interrogate him. Brayden had known the instant he'd set eyes on the intruder destroying their food supply, that the man was his mate. When he saw the beam fall towards him, he reacted instantly, without thought of the consequences. Now, he was a captive, with people who were willing to do anything to get the information they wanted. When his mate, intervenes, Brayden realises that he has a chance to change his future, with his mate at his side, but is he prepared to take a chance on the unknown and risk those he cares about? Will Jensen be able to trust him, or will his past be too much to overcome?
Mine to Save
Pairing: M-M
November 19, 2018
Word Count: Information not available
Character Identities: Information not available
Summary: The day Chester was shot was a day Targon 'Tank' Evans would never forget. It was the same day he met Niles in a hospital corridor, a chance encounter that left him stunned. He had no idea the impact their friendship would have on his life, or how it would change it. Due to the distance between them, their friendship fizzled out. Another chance encounter at his local hospital brought Niles back into Tank's life again. When Tank questioned Niles over why he'd moved, Niles admitted what Tank had suspected all along and the answer left him reeling and confused. What did he do now? Dr. Niles Conway had met his mate one fateful night and had spent months waiting for Tank to come to him but nothing happened. Not content with waiting any longer, Niles relocated with plans to chase Tank down but a twist of fate saw his careful plans go out the window. A date with a surprise, and a fit of jealousy, finds them mated and both struggling to come to terms with it. Tank runs panicked and confused and Niles is left picking up the pieces. After all the time he's spent waiting for Tank, does Niles have the patience and courage to continue down the same path, or will Tank's insecurities ruin their chance of happiness?
Please Be Mine
Pairing: M-M
Word Count: Information not available
Character Identities:
Gay
Summary: Miguel knew about the unpredictability of life, he saw it every day with Rescue Inc. but he never expected to find his mate suffering at the hands of his own kind. All Miguel could do was wait and give his mate the time and space he needed to heal. Jacques had been to hell and back as a blood slave and at times had wished for death. Life as a blood slave was a nightmare he thought there would be no escape from. When he was finally set free, it was his mate who released him from his prison. Jacques was in no condition for a mate. Used and abused, he wanted nothing to do with Miguel or their mating but it was difficult to ignore their connection, the bond developing between them. Could Jacques overcome the trauma of his past, or would his past come back to haunt him and destroy his future?
Say You'll Be Mine
Pairing: M-F