( David Book 5 )
by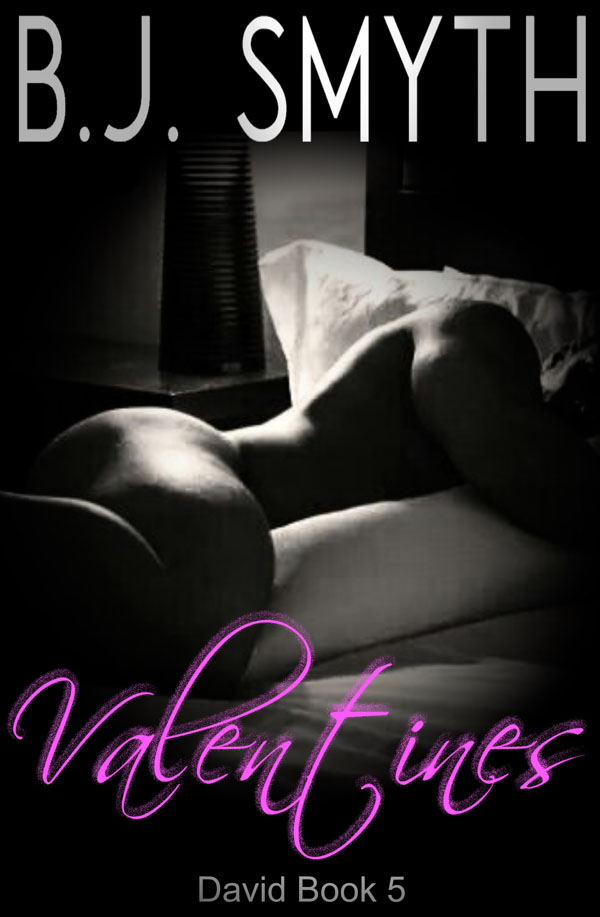 Part of the
David
series:
"Bradley has more than one surprise planned for David this Valentines."
There's no doubt David has fallen head over hills in love with Bradley and he wants to take the relationship to the next level and move in with him. But the lingering memories from his last relationship are holding him back.
Bradley knows there is something wrong with David and wants to know the truth as he plans to give David his best Valentines ever.
Another hot MM short following this adorable couple's relationship.
Will David be able to put the past behind him and get to the next level with Bradley?
Published:
February 14, 2018
Publisher:
Independently Published
Genres:
Pairings:
MM
Heat Level:
4
Romantic Content:
4
Ending:
Click here to reveal
Character Identities:
Gay
Tropes:
Opposites Attract, Sex Buddies Become Lovers
Word Count:
9691
Setting:
London
Languages Available:
English
Series Type:
Continuous / Same Characters
Excerpt:
I switch on the rainfall shower, allowing the water to heat as I look at myself in the mirror wall. Bradley's bathroom is like something out of a five-star hotel, every detail matched to perfection. I step into the shower area; there is no enclosure, the sloped floor drains the water away without it flooding the bathroom, dark grey tiles cover the walls around the shower area. The hot water cascades onto my skin, causing it to prickle with the heat, steam rising from the floor as the water hits the cool tiles.
Facing the wall, I close my eyes and lean my head back, enjoying the water as it massages my smooth body. Bradley's hand slides around my waist and pulls me tight against his chest, the hairs rubbing against my skin as an approving moan leaves my lips.
"Morning, sweetheart," I say as I slide my hands down his thick, toned thighs.
"Morning, gorgeous," he replies. His tongue traces across the back of my neck.
READ MORE
I lean my head to one side and he kisses my neck as he grinds himself against me, his cock stiffening between my legs. His hands slide from my belly up to my chest; his fingers brush over my already hard nipples and I moan as my body trembles from his touch. The kisses turn to gentle bites as he takes my nipples between his thumbs and index fingers. Squeezing hard, he sends pleasurable pain deep into my chest. My cock is hard, the skin pulling away from the head, the stabs from the water against it making me thicken to my full length.
He twists my nipples between his fingers, making me push back onto him, his mouth and fingers teasing me. I have to turn and face him.
"I need to get work by nine," I say, kissing him, my tongue exploring his mouth.
"Okay, we can save this until tonight, but then you're all mine," he replies between kisses.
"Always."
He reaches for the shower gel. Pouring it into his hands, he lathers my shoulders, moving his hands over my chest and belly, cleaning every inch of my smooth body.
"Turn around."
I do what he says and his hands lather my back, sliding down to my arse. His fingers slide between my cheeks as his other hand cleans my cock and balls. He pulls my skin back hard as he cleans my shaft and I let out gasps of pleasure. He knows how much that turns me on.
I grab his hand to stop him. "Later, I will be late for work."
"Okay, spoil sport," he says with a laugh.
COLLAPSE