Origin of the Vampires
by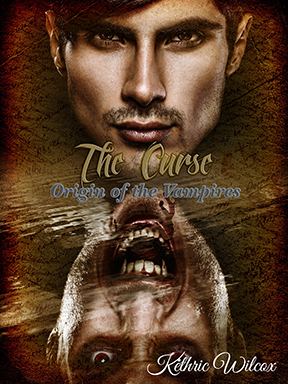 Cain Slays Abel!
In this day and age, that's not an earth-shattering headline. We want headlines that scream of life-altering events.
Terrorists Nuke Peace Conference!
Wow! What a gripping headline. This is something to change the world. Oh, wait! The world did transform. This ran as the lead story a few hours before the beginning of The Upheaval. The current world birthed in nuclear fire and electromagnetic disruption. Gone are the nations I grew up with. My life altered again.
Cain Slays Abel!
The truth behind such a classic story is far more complicated than anyone could imagine. The brothers' tale is a life-altering event, at least for me. Twice a report of murder transformed my life in an unpredictable way. I am Richard St. Martin, Master of Darkness. Before my story can be told, you need to learn the story of the first dark monster, Cain. My stepchildren call him Father Cain because he was the first. To find the actuality behind the myth, I recruited two talented mortals - Dr. Jeremiah Banks, Archaeologist, and Professor Juan Di Vargas, Theologian and Religious Scholar. Together they found the secret origin of the vampires:
The Curse!
Published:
April 28, 2018
Publisher:
Independently Published
Editors:
Cover Artists:
Genres:
Pairings:
M-M, M-M-M
Heat Level:
5
Romantic Content:
2
Ending:
Click here to reveal
Character Identities:
Gay
Protagonist 1 Age:
26-35
Protagonist 2 Age:
46-65
Protagonist 3 Age:
18-25
Tropes:
Age Difference, Hero and the Great Quest, May/December
Word Count:
105000
Setting:
Future Earth
Languages Available:
English
Series Type:
Same Universe / Various Characters