by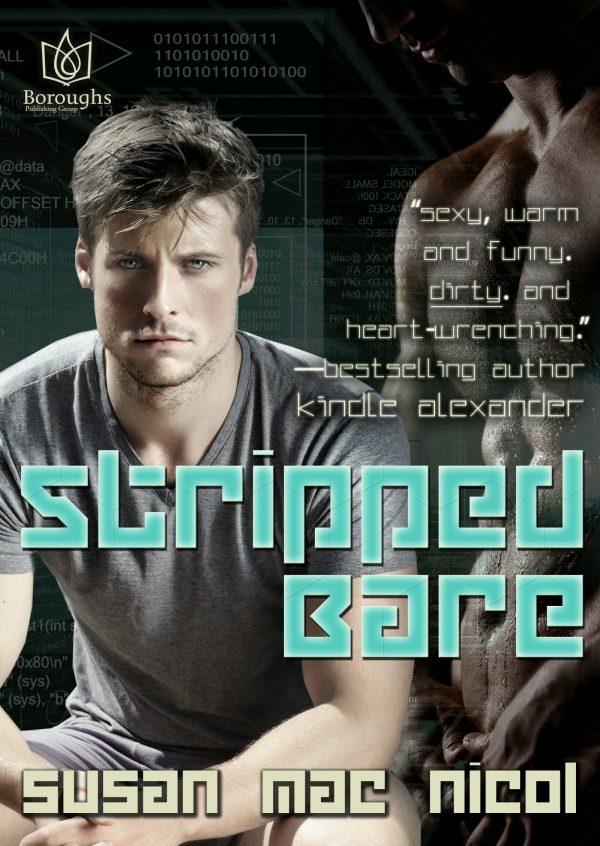 Editions:
Kindle

-

First Edition

:

$ 3.99

ISBN:

B00E2YJYSY

Pages:

290
Paperback

-

First

:

$ 13.00

ISBN:

978-1941260111

Pages:

344

Now that Shane Templar has stripped the armour from Matt Langer's heart, will either of them ever be safe again?
Though two years past, Matthew Langer is still getting over the death of a loved one. He's steered clear of serious relationships, but when he meets the irascible, dirty mouthed and tempestuous Shane Templar that decision has never been harder. Shane is sexy, warm and funny, and Matthew finds himself trying like hell not to fall for him. Especially when Shane, with his quick wit and hacking skills, is quick to stand up for justice and avenge wrongs. Then Shane strikes at the wrong target, and Matthew realises just how far he's already fallen. At the threat of losing for good yet another man who has broken through his armour, Matthew finds his heart stripped bare. He must face the demons of his soul or a future without love.
Excerpt:
Shane Templar watched the man standing by the bed. Shane had no idea how he'd gotten himself into this situation, but he had to admit that this wasn't the first time. He'd thought he was cleverer than he used to be. He went through a mental checklist as he ticked off the items that had led him into the predicament he now faced.
Male
Gay
Intelligent
Streetwise
Pretty smoking hot
Experienced escort
Pushover X
No fucking way.
So, with that all established in his head, he wondered how in hell he was the one with his five-ten frame tied spread-eagled to a bed in the middle of a client's very luxurious hotel room in central London while said client, David Debussy, a regular, jerked off in front of him.