by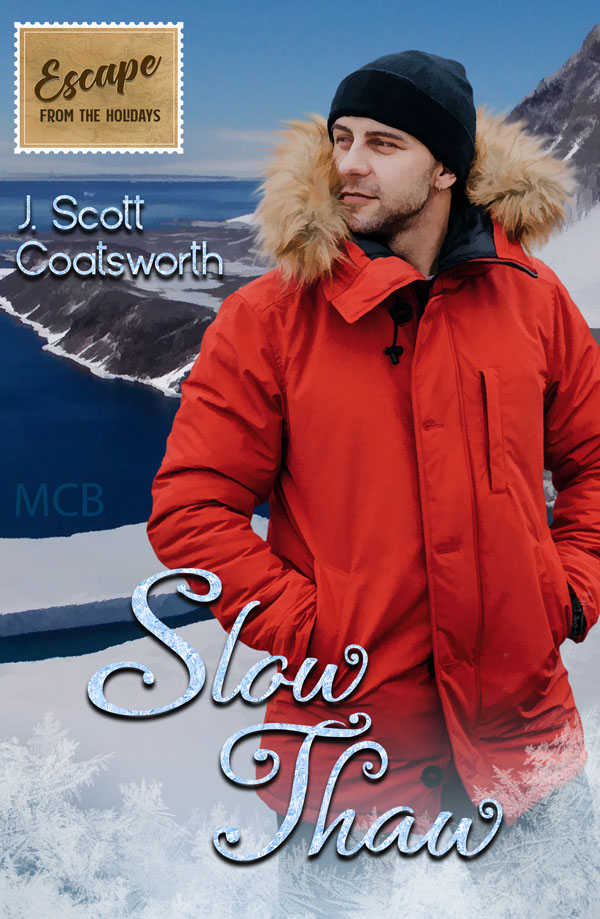 Javier Fernandez is a climate scientist living in a research station near the South Pole. Since his husband was killed in a car crash, he's preferred to be alone, and is less than thrilled to have a junior scientist thrust upon him by his rich patron.
Col Steele is a trans man fleeing a bad break-up. He is ready for the next step in his career, and eager to spend Christmas anywhere but at home.
When a crack in the ice separates the two men from safety, they are forced to come to terms with their own losses and each other.
About the Escape From the Holidays series:
For the second year in a row, Mischief Corner Books is putting out a winter holiday collection – ten stories revolving around various December holidays:
The end of year holidays can get overwhelming for anyone. Things to do. People to see. Last minute work obligations to take care of. Sometimes it's just easier to escape from it all, running away from the responsibilities and expectations, or ignore the underlying disappointment from relatives who don't see eye-to-eye with you.
Because escaping the holiday grind can lead to new, unexpected paths, and breathe new life into one that's been stuck in a rut. Giving something to run to instead.
Sometimes, getting away from it all lets you know what you really have. Sometimes, taking a chance on the unknown leads to what you really want.
Published:
December 8, 2018
Publisher:
Mischief Corner Books
Editors:
Cover Artists:
Genres:
Pairings:
M-M
Heat Level:
1
Romantic Content:
4
Ending:
Click here to reveal
Character Identities:
Gay, Transgender
Protagonist 1 Age:
36-45
Protagonist 2 Age:
26-35
Tropes:
Bad Breakup, Cheating, Enemies to Lovers, Interracial Relationship, Slow Burning Love
Word Count:
22000
Setting:
Antarctica
Languages Available:
English