by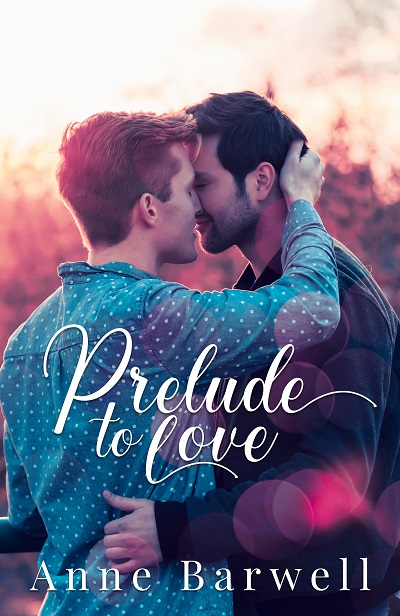 Music speaks directly to the heart.
Joel is a music teacher who knows it's time to forget his ex and move on, while Marcus runs a lawn-mowing business and has come to Wellington to escape the reminders of a recent breakup. Although they're opposites, when Joel and Marcus connect, their romance has the potential to hit all the right notes.
Too bad neither of them feels ready for new love.
With family and friends in common, dating is risky and things could get messy if it doesn't work out. When the sweet song of possibility draws them towards romance, a Chopin prelude ends in a seductive kiss.  But it will take some practice and perseverance to find their perfect harmony…
Author's note: This is the second edition of Prelude to Love. The first edition was released by another publishing house. This edition has some added content, and has been revised and re-edited with the end result being a better, stronger story. It uses New Zealand spelling to reflect its setting.
This book is on:
7 To Be Read lists
2 Read lists
Published:
February 28, 2022
Publisher:
LaceDragon Publishing
Editors:
Cover Artists:
Genres:
Pairings:
M-M
Heat Level:
3
Romantic Content:
4
Ending:
Click here to reveal
Character Identities:
Gay
Protagonist 1 Age:
26-35
Protagonist 2 Age:
26-35
Tropes:
Bad Breakup, Best Friend's Sibling, Friends to Lovers, Opposites Attract, Slow Burning Love
Word Count:
64843
Setting:
New Zealand, Wellington
Languages Available:
English
Excerpt:
"Do you want to stay here, or walk on the beach?" Joel asked.
"Walk on the beach I'm thinking." Marcus decided. "If that's still okay with you," he added.
"Very okay." Joel finished off the last of his ice cream, then munched on the cone. Marcus swallowed, then mirrored Joel's action.
"Your ex was an idiot," he murmured.
Joel raised an eyebrow. "You've been talking to Darin, I see."
"Just an observation." Marcus shrugged. "Any spots on the beach I should see, or any preference for direction?"
"Not really." Joel fought the urge to slip his hand into Marcus's as they walked along side by side. "You and your ex liked to fish? Sometimes it's difficult to get back into something you used to do together."
READ MORE
"He hated it." Marcus smoothed the sand in front of him with one shoe. "Then life got busy and I gave it up. It's not something you can do in five minutes, so it was easier to spend the time doing something we both enjoyed."
"Maybe it's something you could take up again?"
"Maybe." Marcus found a stone amongst the shells and walked down to the shoreline. He skimmed it across the waves. It jumped a couple of times and then sunk to the bottom. "I have a business to grow, and that's going to take a bit of time."
"Yeah, it will." Joel shaded his eyes as he looked out across the harbour.
The sun caught Marcus's hair in a warm glow. His thigh muscles flexed as he crouched by the edge of the water.
Joel hesitated, knelt next to Marcus. and placed his hand on Marcus's shoulder. Marcus turned to face him and frowned.
"I'm not—"
Joel chose his words carefully, ignoring his racing heart. "It's hard starting over again. I just… I thought perhaps you could use a friend."
Marcus froze then nodded slowly. "I could do that, and I'd like that. I'd like that a lot." His voice faltered. "Thank you."
COLLAPSE