Blood Dreams 4
by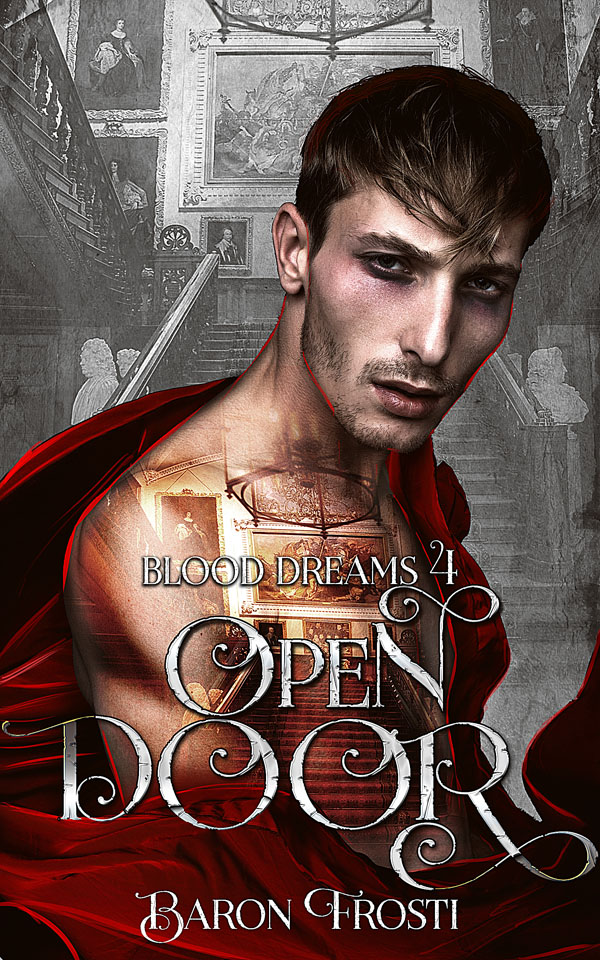 Peter can't remember. Like stars twinkling out of existence at dawn, his memories fade. Only in his dreams can he see the dark, violent events that have imprisoned him for centuries. A chance encounter with a stranger named Ian leads him down a path of no return, an escape, and a chance to be free. Peter risks everything he knows – and so much he cannot recall – to quench his thirst for love and break the chains which bind him to the creature who holds the keys to his past.
Blood Dreams are serial paranormal steamy gay romance short stories released in episodic format. Each installment in the series picks up after the previous. In this episode, Ian and Peter are reunited but danger lurks to tear them apart. Join Peter's dark journey today!
Published:
November 18, 2017
Publisher:
Independently Published
Cover Artists:
Genres:
Pairings:
MM
Heat Level:
5
Romantic Content:
5
Ending:
Click here to reveal
Character Identities:
Gay
Protagonist 1 Age:
18-25
Protagonist 2 Age:
18-25
Tropes:
Amnesia
Languages Available:
English
Series Type:
Continuous / Same Characters
Excerpt:
A small woman with a delicate pattern painted on her hands approached Peter's chair. She was a member of the dancing troupe. Peter turned to look at her. She wore a tight, sheer fabric which left nothing to the imagination. Her pierced and bejeweled nipples sparkled. A thick blue liner ringed her eyes. A band of strung-together gold coins held her long hair back. She smiled, placed her hand on Peter's shoulder, and leaned in. Her movements were smooth and timed to the music. She put her lips very close to his ear.
In a language he could no longer remember, she whispered, "They are the darkness, you are the light." She dragged her hand down Peter's torso and danced away.