Pitch Prodigies
by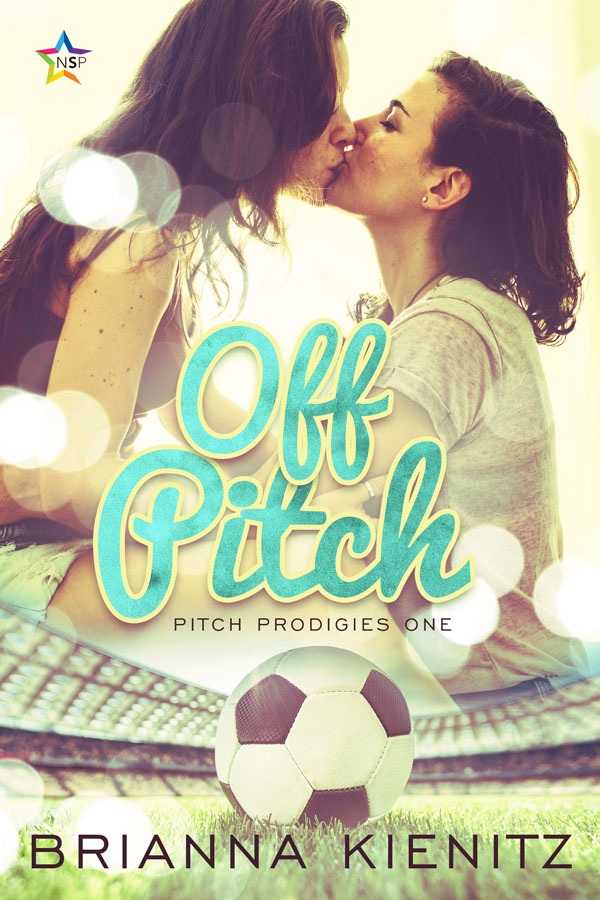 Editions:
Paperback

-

First Edition

:

$ 11.99

ISBN:

978-1947904019

Size:

6.00

x

9.00

in

Pages:

267
Kindle

:

$ 6.99

ISBN:

B075NMZVF7

Pages:

249

Soccer star Adeline Fahey has never taken an interest in the world outside of the pitch. The daughter of wealthy Irish immigrants, and a straight-A student, she sees nothing but the goal - finish her last two years of school and join a professional soccer team - no ifs, ands, or buts.
Then Gabriella Soto, a cello prodigy in her own right and the teaching assistant in Adeline's dreaded Beginning Spanish class, walks ont o her playing field.
After a drunken night in a T-rex costume boots their hearts onto a collision course, Adeline and Gabriella must tackle a field of school scandal, homophobic parents, and their own passionate career goals to have shot at something more. In the face of so many obstacles, Adeline and Gabriella fear that their love may not be strong enough to score them the championship relationship they never knew they wanted.
Content warning: a Nazi joke and a couple instances of "gypsy."
Published:
October 9, 2017
Publisher:
Ninestar Press
Editors:
Cover Artists:
Genres:
Pairings:
FF
Heat Level:
4
Romantic Content:
5
Ending:
Click here to reveal
Character Identities:
Lesbian
Protagonist 1 Age:
18-25
Protagonist 2 Age:
18-25
Tropes:
Class Differences, Geek and Jock, Love Triangle, Second Chances
Word Count:
92000
Setting:
Chicago, Illinois
Languages Available:
English
Series Type:
Continuous / Same Characters