Notes from Boston #2
by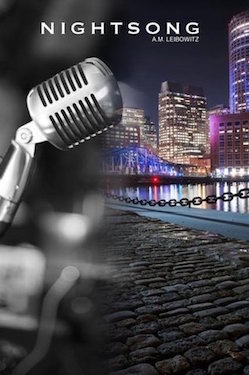 Nate Kingsley is a master at messing up. Out of jealousy, he outed his best friend in a public and embarrassing way. Now he's doing his best to make up for his crimes, but it's left him empty and frustrated, unfulfilled even by his career as an opera singer and creative director. He enters an unsatisfying relationship he keeps hidden from his closest friends. When that ends on a disappointing note, he seeks solace in his crush on one of the drag queens performing at his favorite club.
Izzy Kaplan is an EMT by day, a drag queen named TaTa Latke by night. He hasn't been in a relationship since his divorce from his wife, despite the best efforts of his mothers and his work partner. He avoids their suggestions in favor of attending the opera alone to see the gorgeous baritone who's caught his eye. He knows it's just a fantasy, but it's easier than starting over.
A charity performance to benefit a local youth shelter and clinic puts them in each other's lives in an unexpected way. They begin to emerge from their relationship disasters, slowly building trust. But unknown to themselves or each other, they are facing separate health crises that might be enough to send them both running the opposite way. It will take drawing on the love and strength of their friends and families to bring them back together again.
Notes from Boston is a series about four friends navigating the ups and downs of life, relationships, and their music careers in the historic city. Book Two follows Nate in the aftermath of Trevor Davidson's messy coming out as a bisexual Christian singer in Notes From Boston #1: Anthem.
Published:
May 1, 2017
Publisher:
Supposed Crimes
Cover Artists:
Genres:
Character Identities:
Bisexual, Gay
Tropes:
Age Difference, Cultural Differences, Everyone is Queer
Setting:
Boston bar/theater
Languages Available:
English
Series Type:
Same Universe / Various Characters
Excerpt:
At last TaTa was up. She sashayed onstage in a black Ginger Rogers-style chiffon dance dress. Her partner, Rico, had on a slick Palm Beach suit. Nate only had to wonder for a moment what song they were about to perform. The music started, and within a few measures he recognized "You're the Top" from Anything Goes. He grinned, recalling how he'd told Izzy that was one of the first musicals he'd done in high school.
TaTa and Rico twirled around each other in expert dance moves, and Nate was swept up in watching them. TaTa remained perfectly in character and in sync with Rico until the very end. She looked over at Nate's table, made eye contact, and delivered the last line of the song, telling him if she was the bottom he was the top. She winked, and she and Rico dance-retreated offstage to the final notes.
READ MORE
Several mouths at their tables dropped open as they all simultaneously realized TaTa had done that specifically for Nate's benefit. He flushed, knowing she'd meant it literally, though he hoped it might be the other way around from what she'd suggested. Beside him, there was light laughter from his friends and the continuing applause of the crowd behind them. Nate's only thoughts were on TaTa; everything else faded.
Mack leaned in. "I'll take you back there to find her. Come on."
In a flash, Nate was out of his seat and winding his way to the back, following Mack through the performers' entrance. He slipped around several people, finally reaching the doors to the hallway with the dressing rooms. The queen with the turquoise hair stopped him.
"Please," Nate begged. "I need to see TaTa."
Turquoise arched an eyebrow. "Well, honey, you can wait until she's done changing into her street clothes."
"No!" Nate couldn't explain his desperation. "Can you tell her I'm here?"
"That depends. Who shall I say is calling?"
"I'm—" Nate tensed. "I'm her man. Please?"
A slow, wicked smile spread across Turquoise's face. "Sure, sweetie. I'll be right back."
She disappeared, and a minute or two later, she was back with TaTa. Nate stepped closer, and TaTa's whole face lit up. She grabbed Nate and dragged him through the doors. She led him to a quieter section. Nate was done resisting. TaTa looked so gorgeous that he couldn't help himself. He pushed a little until he had her pinned against the wall where he could kiss her senseless. Behind them, he heard cheers and a few whistles.
They broke apart, and TaTa laughed. She wiped the smudged color off Nate's lips, and he shivered, liking the way she'd marked him. Breathless, he rested his forehead against hers.
"You want to get out of here?" she whispered in his ear.
COLLAPSE