A Love Conquers All novel
by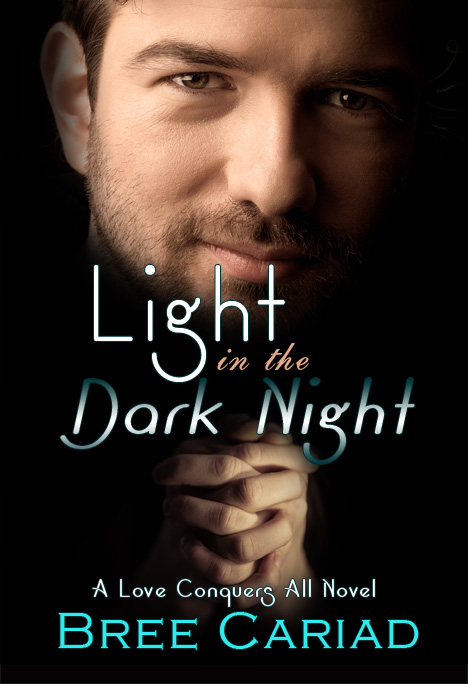 Reverend Jonathon Neiland gets his wish a decade in the making and finally the Paul D. Regelo Center for LGBT Youth is up and running. He knows things will never be easy, but then he never expects them to be. All he asks is that the Lord be on his side while he takes care of his kids.
Court Brecker has been through his own brand of hell and strives every day to be the best he can be, but he never expects to find a runaway on the streets, nor to take him to Jonathon's center. Never one to get in too deep with anyone or anything, to his surprise he finds himself enjoying his time both with Aiden and Jonathon. They develop a deep friendship and for the first time in his life, he has someone to rely on who also relies on him.
While Brecker tries to understand the new feelings he's battling, Jonathon runs into more and more stress, especially when Aiden is removed from the shelter forcefully. He's never doubted that the Lord has a plan for them and when they are attacked from without and everything seems dark, He opens the door to show them the light.
Published:
July 13, 2017
Publisher:
A Thia Thing
Cover Artists:
Genres:
Pairings:
MM
Heat Level:
1
Romantic Content:
3
Ending:
Click here to reveal
Character Identities:
Bisexual, Gay, Questioning
Protagonist 1 Age:
26-35
Protagonist 2 Age:
36-45
Tropes:
Bodyguard/Guardian Angel, Gay for You / Straight to Gay
Word Count:
79000
Setting:
Washington State
Languages Available:
English
Series Type:
Same Universe / Various Characters
In Love Conquers All, all sorts of love are portrayed. The love a parent has for their child. The love one person has for another. Romantic love. And the love the universe has for us all. There will be several different gender pairings most likely including non-traditional genders, but the couple who is the main focus of the first two books is male/male.
I would classify Love Conquers All as love stories. Not romances. Because they don't fit all the romance tropes. And some love stories will take more than one book to start and/or solidify. All of my books are clean. There is drama but no erotic content.