An MMF Bisexual Romance (Total Indulgence, Book 1)
by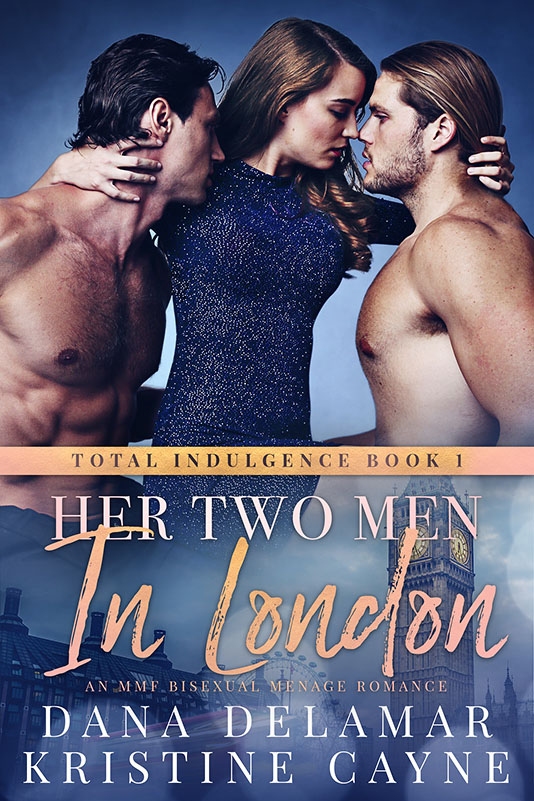 I'm an uptight and responsible single mom who's almost forgotten the last time I slept with someone. He's famous for sticking it where it doesn't belong. Not to mention that he's eight years younger. And he's got a boyfriend.
It was only supposed to be a vacation fling during a writers' retreat to England and Scotland. So why does being with him--with them--feel so right?
Riley Kendrick. Infamous author. Scandal-ridden. Emotionally unavailable.
I lost hard at the game of love, and now I don't even want to play. I just want to have fun, but there's something about him--and her--that's calling to me...
Paige Sutherland. Single mom. Workaholic. Resigned to being alone.
My work and my daughter are my life. I agreed to a vacation fling with one man--and now there are two! Things are getting far too complicated...
Carter Templeton. Special-ed teacher. Nurturing. Looking for love.
My relationship with my ex-wife gave me PTSD. I've found the man I want--but he wants us to have a girlfriend too. I'm not sure I can do that, even for him...
HER TWO MEN IN LONDON is a 93,000 word full-length standalone romance. Contains scorching hot MM, MF, MFM, and MMF adventures in the Scottish highlands, at an English Regency masked ball, and an 80's rave in London. Guaranteed HEA with no cliffhangers.
Warning: Contains commando kilt wearing, indecent massages, inappropriate "selfies" at the British Museum, and terrible advice that leads to nothing but pleasure.
Put your tray tables up, fasten your seat belts, and let Total Indulgence Tours take you on an adventure you'll never regret!
Published:
May 15, 2018
Editors:
Cover Artists:
Genres:
Pairings:
MF, MM, MMF
Heat Level:
5
Romantic Content:
5
Ending:
Click here to reveal
Character Identities:
Bisexual, Straight
Protagonist 1 Age:
26-35
Protagonist 2 Age:
26-35
Protagonist 3 Age:
36-45
Tropes:
Age Difference, Bad Breakup, Famous / Not Famous, Menage
Word Count:
93000
Setting:
UK and Scotland
Languages Available:
English
Series Type:
Same Universe / Various Characters