by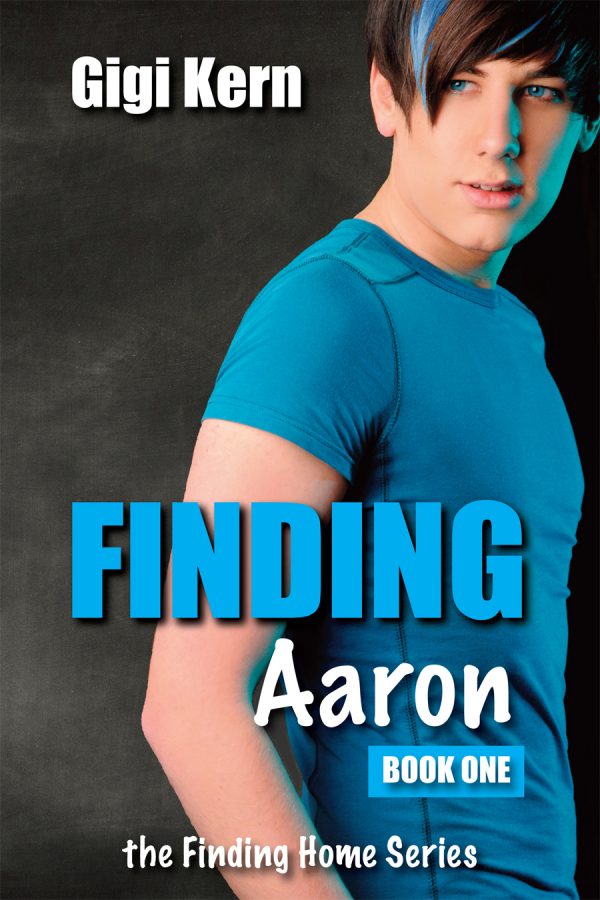 Editions:
Kindle

:

$ 2.99

ISBN:

B017LFD5VC

Pages:

112
Paperback

-

CSPRINT1

:

$ 10.99

ISBN:

1518708269

Size:

5.50

x

8.50

in

Pages:

178
ePub

:

$ 2.99

Finding Aaron
By Gigi Kern
Finding Home Series (Book One)
At 23, Aaron has aged out of the foster-care system and is now a struggling college student. Between his severe Learning Disabilities, ADHD and past trauma, every day is a struggle.
Three years ago, Aaron's world got a whole lot brighter thanks to his new best friend, Ryan Foster and his family. The Fosters have taken him into the fold. That is, everyone except for Ryan's Uncle TJ.
When Aaron and TJ meet, sparks fly.
TJ, 31, can't stand his nephew's flamboyant, in your face, blue-haired, rainbow loving, best friend. He knows he shouldn't be so judgmental but after spending five years in Iraq and Afghanistan, his patience is buried under a mountain of guilt and loss.
TJ's animosity toward Aaron always stresses Aaron out going home to the Foster's for the holidays but they are the only family he has. He just needs to put up with TJ. He can do that, right?
When something happens that neither one wants to acknowledge, it may just be the catalyst needed for the sparks to explode.
What happens when TJ lets himself see the real Aaron? And, can Aaron let TJ past his defenses, when he's barely holding on.
~ 33,000 words – M/M Contemporary Gay Romance series, heat level low.
Published:
November 4, 2015
Publisher:
Independently Published
Genres:
Pairings:
MM
Heat Level:
2
Romantic Content:
3
Ending:
Click here to reveal
Character Identities:
Gay
Protagonist 1 Age:
18-25
Protagonist 2 Age:
26-35
Tropes:
Enemies to Lovers, Hurt / Comfort, Opposites Attract, Slow Burning Love, Families/Raising Kids
Word Count:
33,000
Setting:
North Carolina USA
Languages Available:
English
Series Type:
Continuous / Same Characters