Blood Dreams 1
by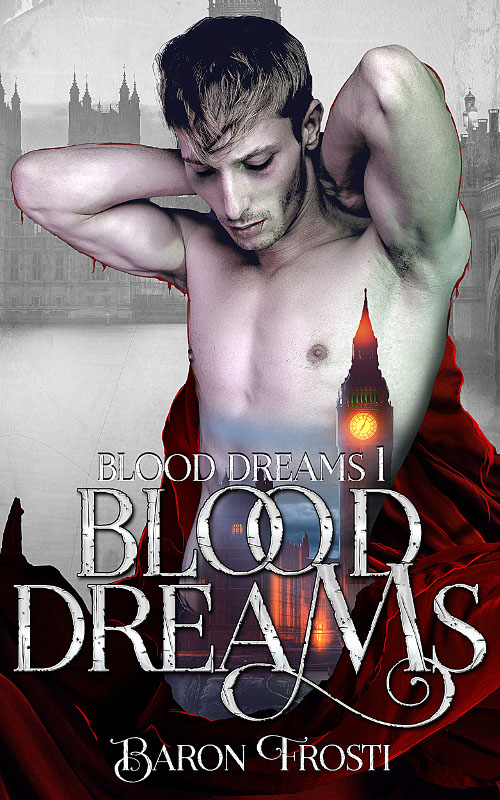 Peter can't remember. Like stars twinkling out of existence at dawn, his memories fade. Only in his dreams can he see the dark, violent events that have imprisoned him for centuries. A chance encounter with a stranger named Ian leads him down a path of no return, an escape, and a chance to be free. Peter risks everything he knows – and so much he cannot recall – to quench his thirst for love and break the chains which bind him to the creature who holds the keys to his past.
Blood Dreams are serial paranormal MM romance short stories released in episodic format. Each installment in the series picks up after the previous. In this episode, Peter relocates to London where his explorations lead him to Ian and the city's nightlife.
Published:
August 20, 2017
Publisher:
Independently Published
Cover Artists:
Genres:
Pairings:
MM
Heat Level:
5
Romantic Content:
5
Ending:
Click here to reveal
Character Identities:
Gay
Protagonist 1 Age:
18-25
Protagonist 2 Age:
18-25
Tropes:
Amnesia, Cheating, Forbidden Love, Menage
Setting:
London
Languages Available:
English
Series Type:
Continuous / Same Characters
Excerpt:
As a halfling, my memory was weak. Unlike Hector, I could only remember a handful of decades. Hector claimed that my memory capacity had become locked at the age he had sired me. As the years passed, my old memories expired. Like stars twinkling and disappearing at dawn, pictures from my past faded away. I no longer had memories of my childhood or any family I may have known. For any events in the far past, I relied on Hector to tell me what had occurred. Or my dreams. I had vivid random dreams recounting events in my past. Hector preferred to live in the now. He was never interested in hearing me recount my dreams. It was foolish of me to clutch at tufts of smoke trying to remember events that had no bearing on our lives together.