by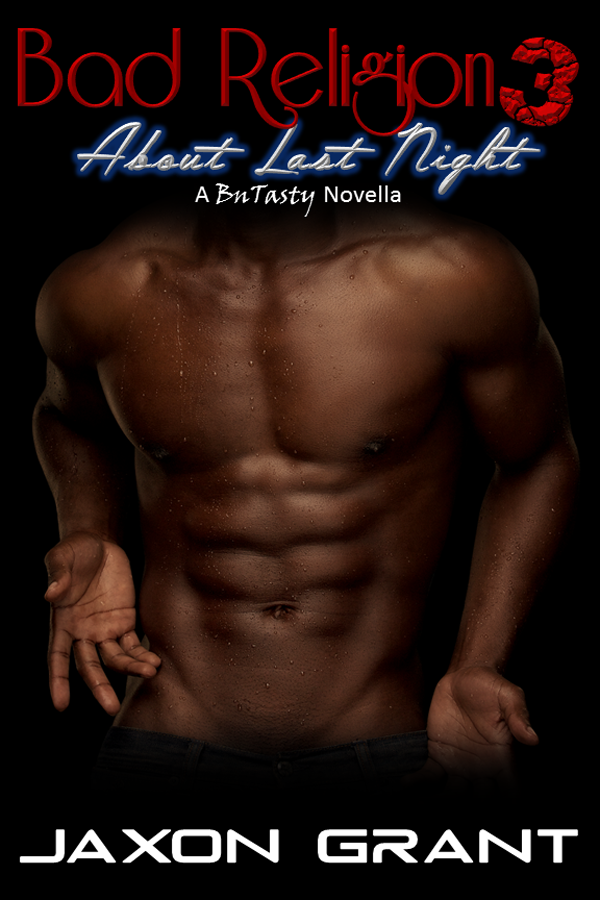 Part of the
Bad Religion
series:
Bad Religion 3: About Last Night
It's summer 2016 and two years have passed since we've last seen Bryce Harkless. He has moved past that devastating but eventual false diagnosis, but has much changed in his life? Is he still doing the harmful things that caused that initial life-changing scare?
As Bryce prepares to head into his senior year of college, he plans a relaxing vacation to travel up the east coast with his best friend. Something unexpected happens while on the trip, so they alter their plans and head to the Midwest. While on that journey, Bryce encounters another life-shattering event that will shake him to his core. This unforeseen circumstance will force Bryce into a decision that'll allow him the opportunity to seek vengeance for a previous wrong done to his family. Will Bryce do what his church upbringing taught him and leave it in God's hands, or will he go out and do his own thing? Where will his relationship with God stand when the dust clears?
Jaxon Grant, author of the "Incidental Contact" and "Life of a College Bandsman" series, pens a masterfully woven tale of adventure, crime and consequence, lust, secrets, exploration, revenge and mind-blowing sex. In the final book of this trilogy, join Bryce on this two-week voyage as he learns the hard truth about himself—the truth that maybe he isn't even ready to discover.
Published:
May 22, 2017
Publisher:
Independently Published
Genres:
Pairings:
M-M
Heat Level:
5
Romantic Content:
1
Character Identities:
Gay
Protagonist 1 Age:
18-25
Tropes:
Alpha Character, (Hits) Close to Home, Coming of Age, Forbidden Love, Hurt / Comfort, Mind Games, Most Mindblowing Sex Ever, One Night Stand, Second Chances, Thrill of the Chase
Word Count:
46584
Setting:
Atlanta, Georgia; Washington, D.C.; St; Louis, Missouri; Minneapolis, Minnesota; Chicago, Illinois
Languages Available:
English
Series Type:
Same Universe / Various Characters
Reviews:
on

Amazon

:
Now this was absolutely worth the wait. Let's be honest the first half of this book was mind blowing. The sex was off the chain. The second half got into the meat of the story. But as much as I love me some Bryce I swear I hate his way of thinking and that alone will make you look the other way. After I get the D.
Doc

on

Amazon

wrote:
This trilogy of books are absolutely great!! Keeps you wondering what's going to happen next. Good Books
Felicia Stevens

on

Amazon

wrote:
Jaxon has never let me down. I was surprised when he released a part 3 but surely welcomed it. He is a wonderful writer and never let's me down. I love 3 and hopefully there will be a 4 because there is so much more to Bryce and Renzo that needs to be told. Love, Love, Lived it!!!