First Don
by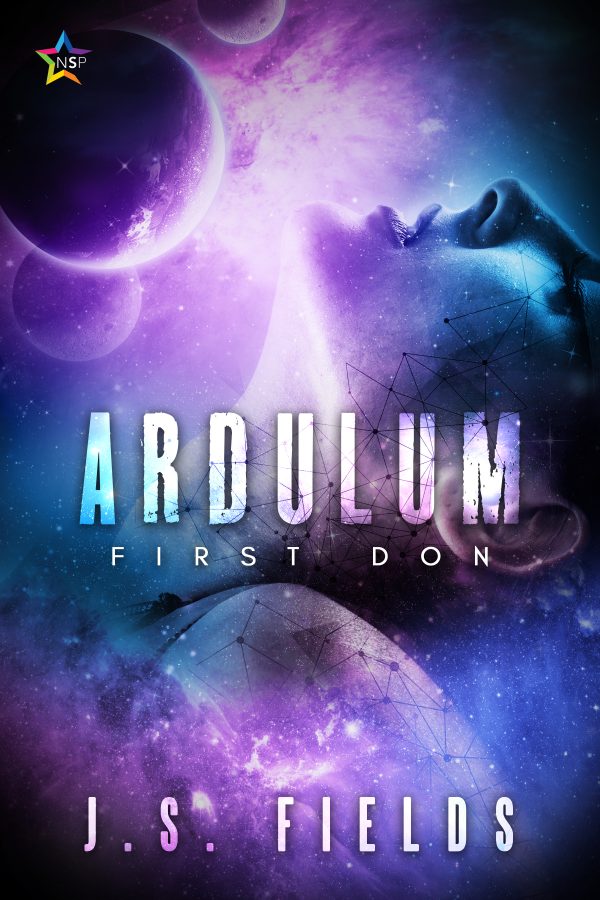 Ardulum. The planet that vanishes. The planet that sleeps.
Neek makes a living piloting the dilapidated tramp transport, Mercy's Pledge, and smuggling questionable goods across systems blessed with peace and prosperity. She gets by—but only just. In her dreams, she is still haunted by thoughts of Ardulum, the traveling planet that, long ago, visited her homeworld. The Ardulans brought with them agriculture, art, interstellar technology…and then disappeared without a trace, leaving Neek's people to worship them as gods. Neek does not believe—and has paid dearly for it with an exile from her home for her heretical views. Yet, when the crew stumbles into an armed confrontation between the sheriffs of the Charted Systems and an unknown species, fate deals Neek an unexpected hand in the form of a slave girl—a child whose ability to telepathically manipulate cellulose is reminiscent of that of an Ardulan god. Forced to reconcile her beliefs, Neek chooses to protect her, but is the child the key to her salvation, or will she lead them all to their deaths?
Published:
February 27, 2017
Publisher:
Ninestar Press
Editors:
Cover Artists:
Genres:
Pairings:
F-F
Heat Level:
1
Romantic Content:
1
Ending:
Click here to reveal
Character Identities:
Ace, Bisexual, Lesbian, Non Binary, Straight
Protagonist 1 Age:
26-35
Protagonist 2 Age:
Varies During Story
Tropes:
Coming of Age, Coming Home, Slow Burning Love
Setting:
space
Languages Available:
English
Series Type:
Continuous / Same Characters
Reviews:
Seanan McGuire

wrote:
ARDULUM: THE FIRST DON ...is a masterful blend of space opera tropes and hard science fiction concepts, written by a scientist working at the top of their field. This is a glorious love letter of a book, pushing the idea of what space opera can be and who it's written for, utilizing a complex web of science facts and science fiction concepts to ask questions about truth and history and who benefits.