by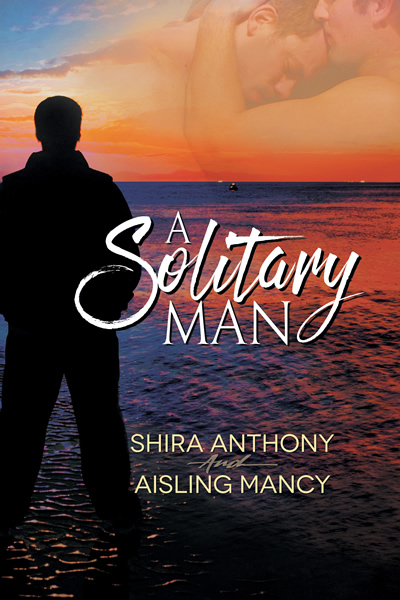 Editions:
Paperback

-

First Edition

ISBN:

9781623807276

Pages:

304
Kindle

-

First Edition

ISBN:

978-1623807190

Pages:

304
Audiobook

-

First Edition

ISBN:

978-1623807190

Pages:

304

Sparks fly when Chance meets tall, sexy Xav at a Wilmington bar and they have the hottest one-nighter of their lives. But Chance doesn't do repeats, Xav seems detached, and they go their separate ways without a word. Later, when closeted Assistant District Attorney C. Evan "Chance" Fairchild meets Dare's Landing's newest deputy sheriff, Xavier "Xav" Constantine, Evan isn't only wary. He's irritated as hell.
Xavier is a former FBI agent turned deputy sheriff who is hot on the trail of a South American child prostitution ring. Evan is fighting to put an end to rampant cocaine trafficking and chafing under the thumb of an election-hungry boss. When someone tries to kill the eleven-year-old witness who holds the key to both their investigations, they're forced to work together as they put their lives on the line to protect him. As Chance and Xav collide in the heat of a sweltering North Carolina summer, dodging bullets and chasing bad guys isn't the only action going on.
Published:
November 6, 2015
Publisher:
Dreamspinner Press
Cover Artists:
Genres:
Pairings:
M-M
Heat Level:
5
Romantic Content:
4
Ending:
Click here to reveal
Character Identities:
Gay
Protagonist 1 Age:
26-35
Protagonist 2 Age:
26-35
Tropes:
Badass Hero, Coming Out / Closeted, Coming Out Later in Life, Find Love and Come Out, Office / Workplace Romance, Opposites Attract, Slow Burning Love
Word Count:
80,000
Setting:
Los Angeles, North Carolina
Languages Available:
English
Reviews:
Sammy

on

Joyfully Jay

wrote:
5/5 stars The writing talents of Aisling Mancy and Shira Anthony have teamed up to bring us a taut and action packed thriller in their new novel, A Solitary Man. With incredible attention to the smallest detail, we are taken on a roller coaster ride through the jungles of Bolivia to a sleepy seaside town in North Carolina. The long and evil arm of drugs and sex trafficking have left their mark on Dare's Landing and we are introduced to the two heroes who will ultimately work together to shut it all down.

With an incredible cast of fully realized and finely developed side characters, this story comes alive with riveting action and intense drama. Chance, himself, has demons he fights daily and Xav pushes every one of his buttons, not to mention constantly ramming against the walls Chance has erected around his heart. This is a solitary man whose no fraternization policy leaves him alone and terribly lonely. When Xav crashes into Chance's carefully constructed world, all that tightly wound self-control threatens to burst wide open and that means exposing not only his secrets, but his emotions as well.

A Solitary Man, with its impeccable pacing, grabs your attention from the very first page and holds you hostage to its exciting closing paragraphs. Richly drawn characters, lush settings, and meticulously researched plot lines make this book a must read for any who are looking for an outstanding mystery novel. But don't be fooled by that convenient categorization, for this is so much more than a simple mystery novel. Authors Mancy and Anthony have given us a window into a frightening and horrible epidemic that is sweeping our world. Children being stolen to feed a massive underground hell that is the child prostitution business is a very real fact. Every day innocent victims are taken and many who are lost go unnoticed by law enforcement agencies and a growing jaded public. Perhaps the most important message of this novel is that we must not let their cries go unheard.

A Solitary Man by Aisling Mancy and Shira Anthony is an outstanding novel that I highly recommend to you.