by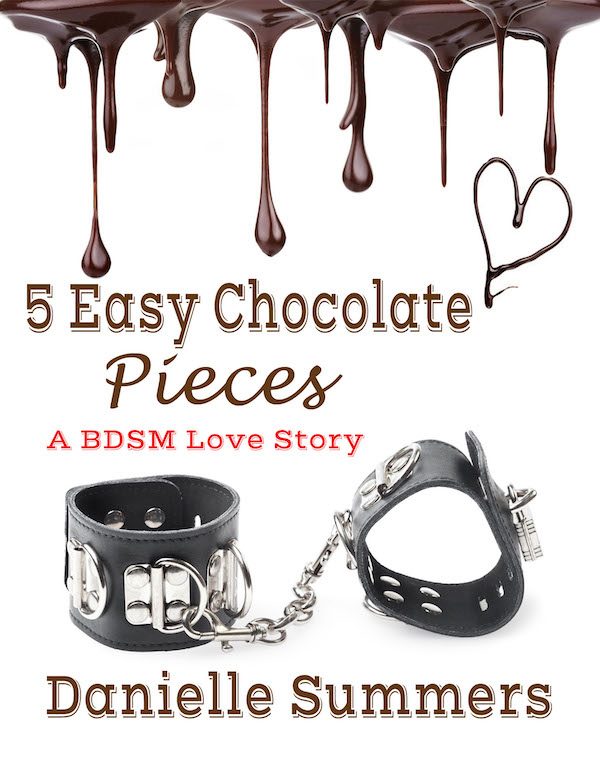 Troy Pettifer, a broken-hearted chocolate shop worker, isn't sure what to do next when Richard Belden, a controlling but handsome sadist, walks into his life and gets him on his knees. Troy's friends start fixing him up with vanilla guys. Richard is nursing his own heart that was broken by a man who betrayed him and the entire BDSM community, but, for Troy to fulfill desires he didn't even know he had, he's going to have to embrace the beautiful leatherman within.
This book is on:
5 To Be Read lists
1 Currently Reading list
Published:
July 18, 2015
Publisher:
Tulabella Ruby Press
Genres:
Pairings:
M-M
Heat Level:
5
Romantic Content:
5
Ending:
Click here to reveal
Character Identities:
Gay
Protagonist 1 Age:
18-25
Protagonist 2 Age:
26-35
Tropes:
Alpha Character, Interracial Relationship
Word Count:
27000
Setting:
Urban, USA
Languages Available:
English
Excerpt:
"Do you know why you want to submit to me?" said Richard.
"No, Sir," said Troy. That was the truth. Troy had only ever been with men like himself, twenty-somethings who fucked him or he fucked them. He'd never been with anyone black, and he'd never been with anyone who called him boy or expected to be called Sir. He was more turned on than he had ever been in his life, and he didn't know why. He was a little scared. Maybe that was part of the buzz.
As the car pulled to a stop and parked on a darkened street, the sun had long since set. They were in a part of town that Troy had never been to before. He didn't even recognize the street name. He didn't know where he was, and he was looking at what looked like a long-shuttered factory, complete with a couple of broken windows and a side lot that was overgrown with waist high grass.
And then the door to the seemingly abandoned factory cracked open. The lights were on inside, and Troy could hear voices.
READ MORE
Out walked a significantly older man with a younger man on a leash. The younger man hobbled because a six-inch chain linked his ankles. His hands were bound behind his back. A wide black leather gag was wrapped around his face. He nodded to Troy.
COLLAPSE
Reviews:
on

Rainbow Gold Reviews

:
The way the author was so descriptive, meant that you could visualise the scene in your head. This is not a romantic tale by any means, this is more the start of the journey for Troy, as he begins to explore the world of BDSM.