Word Count:
37000
Character Identities:
Gay
Summary: Jules Rose leads a quiet life working as a librarian. He's happy to spend his spare time reading books and talking to his homicidal cat. What more could he wish for? But when his cozy Friday night is shattered by a friend request on his book community app, politeness gives him little choice but to accept. Jules doesn't want to talk to anyone, but he can't be rude. Besides, if he had to talk about something, books is the topic he'd pick. Phoenix Ford is dyslexic and avoids everything that has to do with the written word, but when the colleague he's trying to impress calls him stupid, he decides to convince the other man, he's mistaken. All he needs is the right book to make him look smart, a perfect balance between intelligent and short. And who better to ask for help than a guy who loves books so much, he labeled one boner-worthy on a book app? When Jules finds out Phoenix never has read a book from start to finish, he's on a mission. He will find the right book, the book that will make Phoenix fall in love -- with reading. Phoenix's plan might have been to listen to the book Jules picked for him to impress his colleague, but that was before he got to know him. Talking about books is a sure way to Jules' heart, but is it enough for him to agree to go on a date?f
#PictaBook
Pairing: M-M
February 20, 2021
Word Count:
69034
Character Identities:
Gay
Summary: Matthew Doner is starting over. After a five-year prison term that alters every aspect of his life, he receives a bequest from his aunt with the stipulation that he use the money to make things right. Breaking free of the long-standing role he's played and inspired by the few who support him, he decides to create a safe place where people like him can find purpose and start a new life. Julian Capeletti likes challenges. He is confident, brash, stubborn, and just what Matt needs. Desperate for work after a downturn of luck, he accepts the job to renovate Matt's crumbling building. Over the course of a year, romance simmers between them as they restore the house. But there's a bigger renovation that must take place in their hearts. To become better men, they need to learn to trust each other even with secrets and painful memories they fear may rip them apart.
-------------------------------------------------------------------------
69,034 words. 2nd edition. Revised and expanded.
A Better Man
Pairing: M-M
January 16, 2014
Word Count:
3588
Character Identities:
Gay
Summary: Max Futé lost his license to practice medicine when he assisted someone he loved to die. His only chance of working again is to join up with Prinzip, an anti-terrorist organization in Paris. He manages to subvert the madmen running Prinzip and save numerous lives. Among those is WBIS agent Charles Browne, with whom he falls in love. When the organization is taken down and they're rescued, Max is brought to the US to work for the WBIS. Browne invites Max to move in with him, and the little French doctor thinks all his dreams have come true. Unfortunately, Browne is a commitment-phobe, and sees Max as nothing more than a convenient body. Will Max stay with him? Or will he cut his losses and find someone who will love him as he deserves? Note: This short story was originally published in the charity collection, Love Is Proud.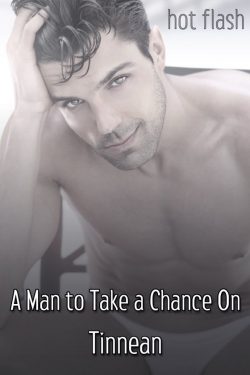 A Man to Take a Chance On
Pairing: M-M
December 22, 2018
Word Count:
80,000
Character Identities:
Gay
Summary: Sparks fly when Chance meets tall, sexy Xav at a Wilmington bar and they have the hottest one-nighter of their lives. But Chance doesn't do repeats, Xav seems detached, and they go their separate ways without a word. Later, when closeted Assistant District Attorney C. Evan "Chance" Fairchild meets Dare's Landing's newest deputy sheriff, Xavier "Xav" Constantine, Evan isn't only wary. He's irritated as hell. Xavier is a former FBI agent turned deputy sheriff who is hot on the trail of a South American child prostitution ring. Evan is fighting to put an end to rampant cocaine trafficking and chafing under the thumb of an election-hungry boss. When someone tries to kill the eleven-year-old witness who holds the key to both their investigations, they're forced to work together as they put their lives on the line to protect him. As Chance and Xav collide in the heat of a sweltering North Carolina summer, dodging bullets and chasing bad guys isn't the only action going on.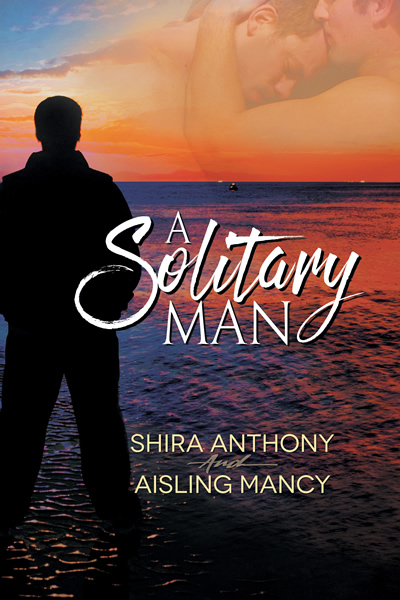 A Solitary Man
Pairing: M-M
November 6, 2015
Word Count:
14400
Character Identities:
Gay
Summary: Why is "fun" always so freaking painful? Software engineer Brent Levine has always struggled with the life part of work-life balance, but to hold on to his new job, he'll have to embrace his employer's dreaded "staff enrichment" events. This year's annual ugly holiday sweater party will strain his ambition to remain inconspicuous: everyone has to wear their sweaters upside down and converted into pants—aka "swants." At six foot eight, Brent has a hard enough time finding clothes that fit him the right way up. And while he's an ace at coding, when it comes to handcrafts, he's definitely at the far left end of the bell curve. Luckily he encounters seriously cute theater costumer Jonathan at the Goodwill Outlet. Jonathan offers Brent both an acceptably ugly sweater and his expertise in swants conversion. Attraction sparks on Brent's side, but how can Jonathan be interested in a nerdy geek like him? A Swants Soiree is a short and sweet opposites-attract rom-com featuring crafting catastrophes, suggestive sweaters, and an awkward introvert who meets his extroverted match.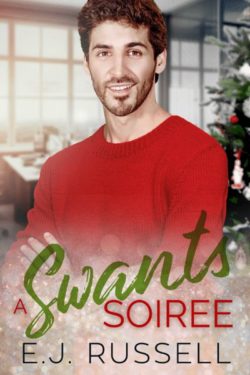 A Swants Soiree
Pairing: M-M
December 1, 2019
Word Count:
124000
Character Identities:
Gay
Summary:
A story of two men and the boundless love that forever changed them.
Vannguard Shaw has spent the last ten years serving a life sentence and adjusting to the ache of solitude. He accepts his fate, a sacrifice for the only man he ever loved and the one person who saw beyond his rough edges. Drayton grew up with a trust fund and pre-planned future, but an unexpected encounter one night forces him to abandon everything and start from scratch. He is now a self-made man and developer of one of the most sought after electric exotic automobiles in the world with a fortune greater than that of his birthright. Yet, he'd surrender it all—again—for the only man who's still ever-present in his heart. After a decade and entirely too much distance between them, Vann is suddenly released back into a world that has been nothing but cruel. Drayton never lost hope they would once again reunite and pick up where they left off, but Vann's stubborn nature and repeated encounters with a heartbreaking world prove to be a challenge. Vann needs to tap into his fighting spirit's reservoir of strength and hope life doesn't punish him for taking a chance. Only then will he realize his own value and feel worthy enough to finally have Drayton's heart. And their chance at forever.
----------------
This is book 5 in The Men of Halfway House series. Although part of a series, this is a full-length stand-alone novel.
Main Characters: Drayton and Vann Release date: May 2, 2017 Series: The Men of Halfway House No. in series: 5; can be read as a stand alone Category: Contemporary Gay Romance Word Count:  124,300 words Formats available: e-book and print Drayton first appears in book 3, A Restored Man. Vann is first mentioned in book 4, A Mended Man.
A Worthy Man
Pairing: M-M
May 2, 2017
Word Count:
12900
Character Identities:
Gay
Summary: As a soldier, Dustin Cooper survived his unit being blown up. His twin brother didn't survive the blast, and Dusty knows he's lucky just to be alive. He doesn't feel lucky. Crippled and scarred in the explosion, Dusty can't even go to the local grocery store without being called a monster by any kid who gets a good look at what's left of him. When Dusty collapses in the aisle, he wakes to an angel looking down on him. Benjamin Newell offers hope, offers help. That he's gorgeous only makes the whole situation more tense. But Dusty is determined to overcome his injuries and the trauma of the past without any charity from a stranger. There's only one thing he wants from his grocery store savior—a date.
American Pride
Pairing: M-M
March 1, 2017
Word Count:
76000
Character Identities:
Gay
Summary: For Andrew Tuttleman, sex is a means to an end. With a mother too sick to pay the bills on her own and college bills to pay, Drew has spent years resorting to sex with strangers to keep a roof over his mother's head and keep himself at school, far away from the hell where he grew up. This summer, his usual tricks are still paying the bills. But there's a new one, Grant, who never got the memo that a trick is a no-strings deal. Convinced that Drew is the answer to a hopeless prayer, Grant seems ready to pursue Drew to the ends of the earth. Drew, on the other hand, isn't so convinced. Grant comes with trouble in the form of a wife and three kids, not to mention a single and unwavering requirement: that Drew give up his livelihood. Grant's kiss makes Drew ache for more, a romance that he never dreamed possible. He finds himself unexpectedly willing to try. Can Drew weather Grant's angry father, wife, and a daughter determined to kick him in the shins so hard that he'll leave Grant's life forever? It all relies on Grant's faith in an impossible prayer.
Andrew's Prayer
Pairing: M-M
September 27, 2017
Word Count:
61000
Character Identities:
Gay
Summary: Young mechanic Andrew Campbell's life couldn't be better. He is about to restore a Ford Mustang with his dad before heading off on the ultimate cross-country road trip with his best friend, Tanner McKenzie. But tragedy strikes, and Andrew's life is shattered. Worried his family will be torn apart if he doesn't step in, Andrew makes a tough choice between following his heart and doing what he needs to do to protect his little brother. When Andrew pushes Tanner away, Tanner heads off on the planned trip alone. Once Tanner leaves town, his life takes a different path and it's ten years before he returns. Now a firefighter, he's never forgotten his first love, and no one has ever taken Andrew's place in his heart. He's determined to see if Andrew feels the same way. He just hopes Andrew's excited to see him, hopes that he's available—and finally out—after all this time. They might not have been ready to deal with emerging feelings years ago, but now might be the time for their second chance at love.
Andrew's Promise
Pairing: M-M
August 12, 2015
Word Count:
60000
Character Identities:
Bisexual, Gay
Summary: They say magic doesn't exist in our modern age. But is that really true? Without magic, how could a stolen guitar or a lost shoe lead to love? What could spark romance at a workplace assessment, or turn a mean-spirited monster into a man? Six fairytales and myths receive a contemporary MM twist in this collection of stories, which prove that sometimes the mundane can be magical too. Dragged Into Love (Þrymskviða) When Theo's landlord steals his guitar in lieu of overdue rent, he tells Theo he will only return the instrument if he can go on a date with Theo's twin sister. With Fran less than willing to play along, Theo is left with one option: to go in her place. Love's Code (Ariadne and Theseus) In order to keep his job, Andre must pass an examination. However, his unspoken love for fellow programmer Eren proves a constant distraction, as does the identity of a mysterious benefactor who offers helps along the way. Guessing Games (Rumplestiltskin) A little white lie, told in his job interview, won Sasha his dream role. Only now he faces a pile of work he doesn't know how to complete. When someone comes along with a solution to his dilemma, he is thrilled. But what price will he have to pay Assignations and Ultimatums (The Strange Elopement of Tinirau) Hunter and Ross are deeply in love, but Ross's father is intent on setting him up with undesirable, yet powerful, older men. That's bad enough, but the situation worsens when the latest of these potential partners turns out to be Ross's boss. Lost and Found (Cinderella) Attendance at the company's masquerade ball is compulsory. Cillian intends a swift departure once his presence has been noted, but he changes his mind when a dashing stranger asks him to dance. Love is in the air…until he uncovers the man's identity. A Debt is a Debt (Beauty and the Beast) Dunstan Griffin is not a man accustomed to letting a debt slide. Therefore, when Alfred Siskin offers the EA services of his son, Wynn, in lieu of payment, Dunstan accepts. He intends to make the most of his new worker, but soon his desires change.
Beastly Businessmen & Guitar Gods
Pairing: M-M
July 23, 2018
Word Count:
30,048
Character Identities:
Gay
Summary: Big, burly CEO Abe Behr is furious to discover someone—probably a relative—is embezzling from Behr Construction, a family-run business in the Sierra Nevada foothills outside Lake Tahoe. To confirm his suspicions, Abe takes the unprecedented step of hiring a non-family accountant, handsome Jeff Mason, to go over the books and help find the culprit. As they talk to Behr relatives and visit construction sites, Abe and Jeff are drawn to each other, bringing out new, softer emotions in workaholic Abe. Since he has sacrificed romance all his life to build the construction business, Abe's surprised by his feelings for the handsome Jeff. He's even more shocked when they come face to face with homophobia in the small foothills community where generations of Behrs have called home. Abe had always thought Stone Acres was a live-and-let-live kind of town. As he and Jeff get closer, he finds out how wrong he is when he comes out to both family and a community who think he's making a big mistake. Will being the head of a large, powerful family and a pillar of the community be enough to win Abe his happily ever after with Jeff?
Rainbow Award Honorable Mention book.
Behr Facts
Pairing: M-M
August 8, 2020
Word Count:
104000
Character Identities:
Bisexual, Gay
Summary: The distance between Savannah, GA and Washington, DC is less than six hundred miles, but it might as well be the distance from the Earth to the Moon when it comes to the people who live in those cities. In Savannah, an ordinary family is making friends and falling in love, but they're about to find their lives disrupted when they come into contact with some of the most ruthless and unsavory people who just so happen to call DC home. Enter Love: Tad Jackson fled from his mother and his bigoted grandfather to live with his father Jack, who happens to be gay and who shares a house called the ranch with his lover, Tom Weber. Tad finds the home he needs, as well as the love and support, to become a confident and kind young man. Rush Dalton is the scion of a wealthy, socially prominent Atlanta family. However, he too has fled, from their emotional coldness and unreasonable expectations. Once he arrives at Pulaski and Jasper University in Savannah, Georgia, he's chosen for an internship at Jackson's construction company. That's where he meets Tad. Tad knows that he's bisexual and wants Rush; Rush knows that he wants Tad. Now all Tad has to do is convince Rush that he really does belong in this family—and in Tad's bed. Could You Be the One: Billy Bob Bolt, known as Ragg Mopp at the Jackson Construction Company where he works, has the usual baggage: his family not only thinks he's lost his way to Jesus, but they aren't happy with January Stephens, his brand new girlfriend, who's had too many boyfriends for their liking. What would really cause their heads to explode is the fact that the family he's staying with are gay. Mopp has become friendly with everyone at the ranch, including Tom Weber's friend, Josh Cooper, who's also gay and who he likes very much. Trouble crops up when Mopp's girlfriend suspects him of cheating on her with the latest addition to the family, a young woman and her son who have a troubled past. When Jan gives him the ultimatum: marry her or they're through, Mopp starts to wonder if he was wrong in thinking she was his one. Best Laid Plans: Everyone is making plans in Savannah. Rush Dalton and Tad Jackson plan to live happily ever after, while January Stephens plans to ease the hurt of a declined marriage proposal with alcohol. Josh Cooper's plan is to conceal his feelings for Mopp. And Mopp? He simply plans to get his life back on track—if not with his girlfriend, then in holding tight to Josh's friendship. Meanwhile, Eric Jameson arrives from DC with plans of his own. He intends to elicit information from Jan in an effort to come into contact with Babe, the woman who's taken refuge with her son at the big house called the ranch. Babe plans to stay away from anyone who might try to take her little boy away from her and return him to the mysterious Dr. Pandora Gautier. Deuce Pettigrew's only plan is to keep the man he treasures safe and in one piece. But the thing about plans is—sometimes they just don't work out the way you expect them to.
Best Laid Plans
Pairing: M-M
January 29, 2016
Word Count:
80000
Character Identities:
Gay
Summary: Everyone is chasing their own dreams, but Johnny isn't sure he even has one. Apex Racing is expanding and absorbing Pilot and his lovers. Everyone is happy with it…except for Johnny. He's constantly feeling left out and more alone than ever before. It's time to seek out his own win, and find his holeshot even if it's off the track and away from Pilot. Gavin is determined to put together the hottest Supercross team, and he wants that to include Bryce Nickels. But that seems almost impossible since Bryce signed with Apex. Perhaps he needs a new angle, like the sexy business partner of the bodyguard, Johnny Killebrew. Maybe he'll sign on more than he bargained for. Praise for Holeshot Christmas: "The writing was spot on once again and the storyline flowed really well. A Christmas feel good sexy story for the win!" ~Morningstar with Diverse Reader Blog. "Holeshot Christmas is a delightful little visit with Davey and Tyler. It's sweet, cute, and a lot of fun." ~Amy's mmromance reviews Bike Business is the fourth title in the Holeshot series. For your reading enjoyment, the preferred reading order is as follows: The Holeshot Holeshot 2 Holeshot Christmas Bike Business: A Holeshot Novel Tricky Tracks
Bike Business
Pairing: M-M
August 23, 2019
Word Count:
23000
Character Identities:
Bisexual, Gay
Summary: Four short stories from the world of the Undead Canadian series, including two previously unpublished works!
Bits & Bones
Pairing: M-M
January 7, 2018
Word Count: Information not available
Character Identities:
Gay
Summary: Fruitcake is the laughingstock of the holiday season. But can it be an aphrodisiac instead? Motorcycle mechanic Sam McGuire is surprised to find a gaily wrapped box on his doorstep with a piece of fruitcake accompanying an invitation to a holiday party. Wondering if he'll fit in, Sam attends the party—mostly to get more of the fruitcake he falls in love with—and meets Jay Merriweather, his new neighbor. The lure of Jay's big family and its holiday tradition of enjoying Grandma's fruitcake hook Sam, as does the sexy man himself. But Sam can't imagine why handsome, college-educated Jay would want someone like him, who was raised in a children's home and barely graduated high school. Maybe the magic of the holiday season can help two men who seem so different come together like the ingredients in a well-made fruitcake.
Blame It on the Fruitcake
Pairing: M-M
December 2, 2020
Word Count:
75000
Character Identities:
Bisexual
Summary: The rings have been selected. The champagne placed on ice. The cake decorated. And the pre-wedding sex is off the charts... Lucas Vallois and Andrei Hadeon are finally ready to walk down the aisle. There's just one small problem. A ghost from Lucas's past shows up days before the wedding, desperate for help. Against his better judgement, Lucas and his best friend, Ashton Frost, plan a fast trip back to the one place they swore they'd never go: their hometown in Oklahoma. But the danger is worse than they expected. Now, they're in a race to track down a killer, keep a young girl safe, and get Lucas back in time to say, "I do."
Blaze
Pairing: M-M
June 22, 2018
Word Count:
65000
Character Identities:
Gay
Summary: One has the golden touch. The other buys whatever he wants. When love races in, which man will end up on top? Twenty-six-year-old Silver Cruz loves working on fast cars, but finding the right boy to care for eludes him. When a handsome older man's performance ride breaks down nearby, the hunky mechanic is quick to bring his magic fingers to the rescue and get him going. However, the pushy snob's expectation of a casual quickie makes Silver put a speed bump between him and a sizzling jump between the sheets. Forty-two-year-old billionaire CEO Donovan Fonterra's only friend is his wealth. So after his hot rod malfunction attracts a ripped young dude with a take-charge attitude, he can't resist flashing the green light for some high-octane thrills. But even though the younger man slams on the brakes, Donovan goes in hard for the pursuit. As Silver struggles to fend off his persistent admirer, he discovers this is a man in need of a firm hand. And when Donovan finally succumbs to Silver's skillful bedroom tools, he might just be ready to surrender control to the sexy wrench-wielding hunk. Will Silver and Donovan discover the key that turns their uninhibited passions into a forever love? Boy Issues is the first book in the seductive Command & Care MM romance daddy/boy series. If you like lovers who almost become enemies, a stubborn boy, reverse age gap and racy action, then you'll adore Morticia Knight's drive on the wild side. Buy Boy Issues to hear love's engine roar today!
Boy Issues
Pairing: M-M
July 30, 2020
Word Count:
54500
Character Identities:
Gay
Summary: Bryson Franklin made bad choices in his past. When he inherits his grandparents' farm outside the small town of Willow River, however, he sees it as a chance for a fresh start. But patterns from his past resurface when Bryson takes up with Daniel Riggs, his bad boy neighbor, and he soon finds himself helping Daniel cover up a murder. After Bryson breaks things off with Daniel, the kindness and attention of handsome sheriff's deputy Sam LeClaire gives him hope, but when Daniel shows up on Bryson's doorstep a year later, will Bryson be able to resist temptation?
Buried Secrets
Pairing: M-M, M-M-M
March 25, 2017
Word Count:
103,507
Character Identities:
Bisexual
Summary: A love worth the wait. When Riley Porter-Wright comes out as bisexual and confesses his feelings for Carter Hamilton, it severs their friendship. Carter's rejection forces Riley to move on and he's shocked to learn Carter's marriage has fallen apart. Overwhelmed by his failure as a husband and father, Carter misses Riley, but feels guilty for disappearing after Riley's coming out. After Riley extends an olive branch, the former friends agree to repair their relationship. Slowly, Carter pieces together a new life, admits his attraction to men and confesses his feelings for Riley. Leery of Carter's initial rejection, Riley turns his focus to a new man, Will Martin. Disappointed, Carter fosters new friendships with men like Jesse Murtagh and Kyle McKee, while also navigating new waters with his ex-wife, Kate, as their children learn their parents are dating other people. As they rebuild their friendship, both Carter and Riley draw strength from each other, hoping the choices they've made are for the best. Wake, the prequel to Calm, was published in May, 2017.
Calm
Pairing: M-M
September 12, 2017
Word Count:
26000
Character Identities:
Gay
Summary: Joshua's spending more and more time at club Sub Rosa. It's time he emerges from the shadows to take a more active role. Pursuit of the aloof nightclub owner obsessed with voyeurism carries him over the edge. The stranger's scent awakens a desire Joshua has not felt in centuries. He vows to have the man. If it means bleeding dry everyone close to either of them, so be it. Mason Kildare, owner of Sub Rosa, doesn't play in his own backyard. Instead he frequents other night spots in search of fulfillment. A reserved disposition coupled with gray hair keeps most of the young men he finds attractive at arm's length, but not Joshua. Joshua storms Mason's defenses, breaking them down one by one. By the time he discovers Joshua's bloody secret, Mason has lost more than his body -- he's given away his soul.
Clandestine, Sanguine Blood Seekers 2, A Razor's Edge Vampire Erotica Short
Pairing: M-M
June 10, 2022