Word Count:
64000
Character Identities:
Gay
Summary: Leeland Drake and Jonathan White are a committed BDSM couple and have just moved in together. Leeland has only one year left in college, and everything seems perfect… until Leeland's uncle asks him to stand in for an injured UFC fighter. Leeland wants to help his uncle, but he remembers all too well from his years competing in martial arts how strenuous life as an athlete can be. He doesn't want to risk his relationship with Jonathan. After some discussion, they decide Leeland will go pro for a year. As if the training and strict diet weren't bad enough, the pressure skyrockets when Leeland encounters homophobic fighter Tommy Adams—especially when they end up facing each other in the championship Between the bigoted rants of his opponent, the scrutiny of the media, the pressure from his sponsor, and a fire in his uncle's gym, Leeland is close to breaking down. Only Jonathan's support and love keep him focused enough to set foot in the octagon once more—and maybe even walk away a winner.
A Dom and His Warrior
Pairing: M-M
September 25, 2018
Word Count:
51000
Character Identities:
Bisexual, Gay
Summary:
Can a night of passion lead to a happily ever after?
Yakuza captain Hayato's life is a mess. His boyfriend broke up with him, changed the locks, and kept all his stuff. He can't crash at his brother's because his girlfriend is moving in. And just when Hayato thinks things can't get worse, he accidentally gets blackout drunk and wakes up in the arms of a clingy underling.
Masuo believes he and his boss made a deep connection, but when he's blown off the next morning, he feels lied to. Assigned to run a failing pachinko parlor, Masuo is determined to turn it around to prove himself to everyone…especially his sexy superior.
When Hayato realizes he's falling for the young parlor manager, he is more than ready for fun. But as Hayato's tragic past comes back to haunt him, Masuo wonders if he's ready to carry all Hayato's baggage.
Can the unlikely pair learn to accept each other and find their way to happiness even while new challenges arise, or is their love destined to fall like balls through a pachinko machine?
Buy Addicted to Lust to find love in crime today!
Addicted to Lust
Pairing: M-M
September 1, 2021
Word Count:
30020
Character Identities:
Gay
Summary: Willem's father never approved of his artistic talents, his choices in life, or the fact that he's gay. When the only thing Horst leaves to Willem is the family cat, he thinks it's his father's last insult from the grave. That is, until the cat starts talking to him. Though Willem's lost his boyfriend, his home, and his job, Kasha, who claims to be a magic cat, reassures him that all will be well. All he needs is Willem's trust and a good pair of boots. But giving boots to a talking cat has unexpected consequences when odd events ambush Willem at every turn, such as the appearance of a handsome stranger in his arms at night. While he begins to suspect Kasha's plans might be dangerous for all involved, how can he distrust such a charming kitty in cowboy boots?
Boots
Pairing: M-M
December 6, 2016
Word Count: Information not available
Character Identities:
Gay
Summary: Welcome to Brawlers Bar… A quick pit stop for a comfortable bed to sleep turned into an eight-year stay. Vincent "Crave" Butler hit the road the day after college graduation and hadn't looked behind him since. He'd swore to never stop moving, but the night he drove into Powers, Georgia changed the course of his life. He'd hit a bar called Brawlers with its rundown exterior and pride flag beside the door, the next day he had a job. Second in command to the Head of Brawler security, Crave found the place he didn't have to run from. No one would call Crave sane. He lived to make people as uncomfortable as possible just for his own twisted amusement. That all changed when a certain cute as fuck bartender walked in for an interview. No one wanted Twitch Harrison around. He was small, femme and annoying on his best days, downright abhorrent on his bad ones. When college turned out to be a no-go, and the parents canceled his credit cards he'd needed a job. Walking into Brawlers, the roughest gay bar in his hometown, was like a game of pick the thing that didn't belong—him. The two owners, Scary and Tank, hired him on and four years later he was still that thing that didn't belong. No one made it more apparent than bouncer Crave Butler who didn't hide the fact he barely tolerated Twitch's presence. Crave threatened every man who thought they'd get the pretty Twitch but would Twitch rather be in their beds than his? Only one way to find out and he hoped Twitch was ready for forever because that's what Crave was determined to have.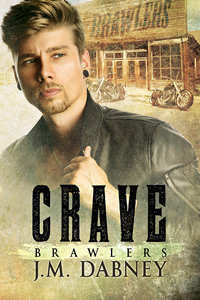 Crave
Pairing: M-M
March 21, 2017
Word Count:
57000
Character Identities:
Gay, Straight
Summary: Previously on Dragon War Chronicles, the first strike was made against their enemies, but the cost was heavy. Mourning their losses Danica still must prepare for dragons that will be coming to woo her. She already knows the dragon she wants to mate to, but will she convince Kollin that she's ready to commit? Of all the dragons going to Toulouse to meet Danica and see if they have a chance only one has a completely different agenda. He knows which dragon he wants and it isn't Danica. Will Xavier win the heart of Danica's brother? Anchin Luu, Danica's brother and manager of her Las Vegas casino, Dragon's Hoard, has spent his whole life alone due to his deadly nature. A broken experiment and retired assassin Anchin isn't sure what to make of the water dragon that has invaded his life. Love is in the air, but so is gunpowder. SLIPs going missing, Coyotes crashing parties, and a mating you'll never forget are all in store for you on the next exciting installment of Dragon War Chronicles. Attention: This book contains explicit sexual content between consenting dragons, depictions of relationships that are MF and MM with a dash of doublemint fun. Dragon War Chronicles is a continuous series. It is best read in order. SYN Consulting Secrets Revealed First Strike Dragon's Hoard
Dragon's Hoard
Pairing: M-F, M-M
September 26, 2019
Word Count:
128000
Character Identities:
Bisexual, Questioning, Polyamorous
Summary: When friendly competition turns four disparate car enthusiasts into speed-addicted street racers, they find out they share more than just an addiction to adrenaline... In bustling metropolitan Manzano Springs, New Mexico, four friends (Chris, a contract welder, Brandon, an architect, Jason, a corporate executive, and Eric, a college student) suddenly find themselves navigating self-discovery in both their professional and private lives while sharing nothing in common save their love of fast cars—or so they thought. When lifelong friends Chris and Eric embark on a seemingly light-hearted, fun string of intimate encounters, their carelessness leads them into getting caught by one of their other lifelong connections, Brandon. In the embarrassment, Chris can't figure out why it bothers him so much that Brandon saw him. Worse yet, why Brandon reacts completely different from what he would have expected. Old feelings for Brandon surface as Chris and Eric continue their "situationship." That is, until their new friend Jason nearly catches them entangled in each other's arms. Eric's newly awakened appetite makes his eyes wander and Jason seems all too happy to oblige, causing Chris to suddenly re-evaluate his feelings for Brandon Will Jason and Eric's passion for each other burn out before it has time to truly bud into love? Will Brandon and Chris' past finally clear up why they've been a "Missed Connection" for most of their lives and allow their slow burn to finally ignite? Fast cars instigate a lot of drama, and these boys are always up for the challenge; whether that challenge be on the road, in the bedroom, or from outside of their group.
E85: Compression
Pairing: M-M, M-M-M, 4+ or Other
May 8, 2018
Word Count:
159,200
Character Identities:
Bisexual, Gay, Polyamorous
Summary: The speed of their cars has made them famous, but when Jason's past catches up to them, speed is not the only thing that gets tested on the highways of Manzano Springs, New Mexico... Chris, Brandon, Jason, and Eric continue their speed-addiction and friendly street racing pursuits under their new group moniker "E85." A night spent with Marissa precipitates confusion for Jason and Eric. Jason sees her as an asset, but also as an old friend that could make everyone a little more at ease in their bisexuality, even if he may only be thinking about himself. However, her presence flares up some old insecurities inside all of them that forces some awkward situations. Brandon and Chris have forged an incredibly tight bond, and with the presence of Jason's ex-turned-re-girlfriend, their lives and the feelings they have for each other, and their younger friends, gets complicated even farther. Polyamory is more confusing than either of them realizes, and it's a journey to unpack what everything means. They work cautiously to untangle their confusion and discover love they never knew could exist. Meanwhile, just as everything seems to be settling in for a comfortable life, Jason's past catches up to them. Jason and Eric lose a substantial part of their investment in each other, and Jason's vengeful search for who caused it gets all of them put in the crosshairs of an underground organization bent on controlling Manzano Springs' automotive world, putting all of their lives in danger. Will they be able to uncomplicate their love lives in the midst of everything else? Will Jason's past get them all killed? When drama, violence, and unearthed secrets rock their core, their devotion to each other may be the only thing that can thwart the machinations trying to tear them apart. Manzano Springs finds out that "E85" is a group with which one should not go to war.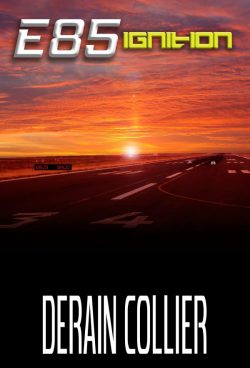 E85: Ignition
Pairing: F-F, F-F-M, M-M, M-M-F, 4+ or Other
December 28, 2018
Word Count:
195,500
Character Identities:
Bisexual, Gay, Polyamorous
Summary: Speed. Power. Accuracy. All things needed in racing, but for Brandon, Chris, Jason, and Eric it applies to far more... After Brandon and Chris thrust themselves into perilous danger to protect their chosen family, the world seems completely different to them. Chris finds himself suddenly haunted by thoughts of his long-estranged father, and Brandon immediately knows something is amiss. The ill-feelings haunt him as they continue to deal with the emotional distress caused by their efforts—in cohort with Jason's brother Jim—to stem whatever machinations were set out to destroy them. However, Jim finds there are more forces at play than he originally assumed. Meanwhile, when Chris' father shows up and delivers some earth-shattering news, he and Brandon are left trying to piece together what it all means. When Chris finds out his entire life is based on a lie, he is begrudgingly set on a course of discovering himself all over again. What finds him is far more than he ever could have anticipated. In this final installment, the four friends find out far more about themselves and their pasts and present, which in turn guides their futures with each other. When Chris' lost past merges with his future and a lost connection finds him, he suddenly has more than just protecting his chosen family at stake. It is evident that whatever ordeal awaits them, this unlikely but well-matched group will band together, but will they be able to thwart everything that threatens their safety and happiness?
E85: Power
Pairing: F-F, M-M, 4+ or Other
June 23, 2019
Word Count:
41016
Character Identities:
Bisexual, Gay
Summary: Autumn has always been Zak's favorite season for hiking and camping. Not to mention breathing in all that crisp fall air and sitting around toasty bonfires. That all changed a year and a half ago when a rich prick high on prescription pills sideswiped Zak while he was out biking. Now his days are filled with pain and limited mobility. No more camping. No more trails. Zak's life as he knew it is gone forever. Back at his beloved stomping grounds, Zak is ready to say hello and goodbye one last time. But when a cry from the frigid Lake Superior waters throws him into the role of a rescuer, more than just his life hangs in the balance. Little did Zak know how much one person giving a damn mattered to him.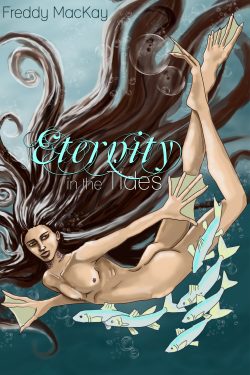 Eternity in the Tides
Pairing: M-M
February 26, 2016
Word Count: Information not available
Character Identities:
Gay
Summary:
A struggling artist. A devoted son. Will they sacrifice everything for forbidden desire?
Kyoto, Japan. Iroha is sick of his boyfriends only dating him to get closer to his famous artistic sister. Shelving his own creative ambitions to run a mafia-funded gallery, he seeks comfort in a fake relationship at an exclusive host club. But when he sets eyes on the outlandishly dressed Kenta, something real stirs in his heart.
Kenta works hard to keep his place as a top-five host at the exclusive Aphrodite's Castle club. Though it's put a damper on his love life, the lucrative gig earns him more than enough to support his elderly parents. But when he breaks the rules and falls for the enigmatic Iroha, his income plummets and jeopardizes his family's welfare.
Heedless of the consequences, Iroha and Kenta plunge into a passionate affair. But the shadow of Iroha's creative failures threatens to break them apart. And when trouble pulls Kenta back home, the rift between them becomes a chasm.
Can Iroha and Kenta find a common canvas to paint their perfect picture of devotion?
Finding Our Love is the delightful first novel in the Aphrodite's Castle Host Club MM contemporary romance series. If you like caring men, Japanese culture, and the quest for happiness, you'll adore Amy Tasukada's heartwarming tale.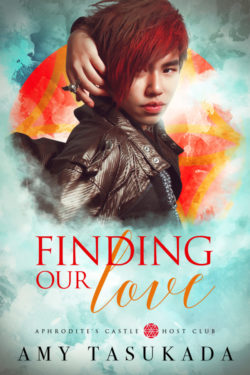 Finding Our Love
Pairing: M-M
September 1, 2020
Word Count:
85000
Character Identities:
Bisexual, Genderqueer, Non Binary
Summary: At the annual Global Lijun Alliance conference in Tokyo, Tally Bastille makes the first impulsive decision of his life. Others perceive his uktena-the enormous legendary serpent that's his dual-spirit-as a threat, which makes him all too aware that he frightens fellow lijun. But an encounter with a passionate, obviously-not-straight otter lijun one evening convinces Tally that he's found his Em'halafi, his destined match. Tally is determined to barrel through all obstacles to make the match happen, including the otter's conservative, traditional family. Trained as a Satislit—a bride son—Haru Tanaka chafes at the strict boundaries set around their life. They rebel against their clan's constant attempts to force an arranged match and wish desperately for someone who will love them. At the conference, Haru is horrified to learn their family has accepted an offer for them, one too lucrative for the clan to refuse. Not only has the Urusar sold Haru to a stranger, but the lijun is also a giant snake and one who believes in the tired old superstitions regarding Em'halafi. Threatened with banishment if they refuse, Haru has no choice but to marry the wealthy American serpent. Back in Tally's home in Wisconsin, Haru and Tally must navigate both the widening gulf between them as they realize how much they've misunderstood about each other and the tricky politics of the lijun clan Tally leads. Murder, intrigue, and increasing hostility threaten to tear apart the little town of Wadiswan and the arranged marriage they've barely managed to begin.
Fireworks & Stolen Kisses
Pairing: M-M, Includes NB
June 26, 2018
Word Count:
58000
Character Identities:
Bisexual, Gay, Straight
Summary: Previously on Dragon War Chronicles, our heroes recovered and were preparing to take the fight to a still unknown enemy. Meanwhile, startling breeding experiments were revealed. Three sites are discovered in Russia that could hold all the answers they've been looking for. Three strike teams are assembled led by Xander, Kollin, and Tyler. Three simultaneous attacks are combined to make one devastating first strike against their hidden enemies. What horrors will they discover? What plans will be revealed? Why is a member of the Dragon Council showing up on Danica's doorstep with ultimatums? Find out in the next exciting installment of Dragon War Chronicles. Warning: This book contains explicit sexual contact between consenting adults. There are romantic, BDSM, and purely sexual relations shown that are MM and MF. There is also high sexual tension and alpha male posturing that will make you laugh and roll your eyes along with plenty of snark and definite teasing of dwarf-like dragons. Dragon War Chronicles is a continuous series. It is best read in order. SYN Consulting Secrets Revealed First Strike Dragon's Hoard
First Strike
Pairing: M-F, M-M
March 12, 2019
Word Count:
149,000
Character Identities:
Bisexual, Gay, Genderqueer, Lesbian, Questioning, Polyamorous
Summary: I summon the lightning. I claim my power. The warlocks of Icarus Academy claim me. I start my night as a cat burglar in Singapore and I end up queen of the witching world. Too bad this rags-to-riches fairytale's a gig I never applied for and won't accept. My witchcraft is wild and lethal, so I've renounced my power. I'm a fish out of water at Icarus Academy. But these four sexy warlocks who rule the school just won't take no for an answer. They want me to claim my power. They want me to summon the lightning. And they want to claim me as their consort. Because the witching world is dying, and I'm their last chance. But there's a queen killer on the hunt. Unless I figure out how to claim my power before the killer claims my head, there's a global extinction event looming. With my name written all over it. One-click for an intense dark witch academy poly paranormal romance that delivers teacher-student forbidden love, steamy group encounters, possessive warlocks, sexy shifters, first-time M/M, bi awakening, a lightning witch heroine who doesn't have to choose, and enough MMMMF heat to set your Academy uniform on fire. (Contains M/M, M/F, and MMMMF encounters)
Gemini Queen
Pairing: M-F, M-M, M-M-F, 4+ or Other
July 26, 2022
Word Count:
9480
Character Identities:
Bisexual, Demisexual, Genderfluid, Genderqueer, Intersex, Lesbian, Non Binary, Transgender
Summary: When four transwomen women come together in a boundless orgy of outdoor hedonism and exhibitionism, their fantasies, fetishes, and desires will become one. Each summer, Heather and her friends gather far off the beaten trail, deep in the sacred spaces of the outdoors, to indulge one another in an afternoon of lustful passion. Each has a distinctly unique expression of her gender (from strap-ons and chastity cages to cute little nubs and magnificent erections), along with their own wants, needs, and desires. They have their respective limits and boundaries as well, but when an accidental slip of a hand leads to a moment of sexual awakening, they'll discover that those limits are more flexible than they'd ever thought before. It's an afternoon of discovery, erotic firsts, and orgasmic awakenings. GURLS GONE WILD: NAUGHTY IN NATURE is explicit transgender erotica for those who enjoy the infinite possibilities of tops, bottoms, Dommes, and submissives loving one another. It's a story of four trans women exploring themselves without reservation, a tale of coming together . . . in more ways than one.
Gurls Gone Wild: Naughty in Nature
Pairing: F-F, F-NB
December 3, 2022
Word Count: Information not available
Character Identities: Information not available
Summary: Will they ever get the Christmas of their dreams? Aoi can't wait for his first Christmas Eve with Sato. The erotic voice actor Aoi wants nothing more than to share the Japanese tradition of having a KFC chicken dinner with his boyfriend. When Aoi is offered an incredible gig that would finally earn him enough money to move in with Sato, he takes it without thinking. He fails to realize that the job could cause him to miss spending Christmas Eve with Sato altogether… Sato is counting down the seconds to his Christmas Eve with Aoi. He's even planning a big surprise with a present from Santa. There's only one problem: he can't find the perfect gift, and Christmas is fast approaching. Just when everything falls into place for Aoi and Sato, they must overcome their greatest challenge yet: learning to be there for each other, even when countless obstacles are keeping them apart. Happy Merry Christmas is a sweet romance. If you like heart-warming characters, romance that makes you smile, and a pinch of holiday drama, then you'll love Amy Tasukada's tale of Christmas joy. Buy Happy Merry Christmas to feel the holiday love today!
Happy Merry Christmas
Pairing: M-M
November 11, 2016
Word Count: Information not available
Character Identities:
Gay
Summary:
Zach is running out of time to save the man fated to be his.
After losing a friend and inheriting her million-dollar home riddled with repair issues, Zach has his hands full. As a construction contractor he plans to make it the home she always wanted it to be. Except every time he fixes one thing, something else happens: fire, damage to the garden, and even mysterious lights making the staff whisper about ghosts. All linked to a historic Chinese shrine on the property. When Zach catches a glimpse of a mystery man near the shrine, then dreams of monsters, he wonders if grief has driven him mad. But when a kiss awakens him to his past lives with an exiled lover, he begins to realize the only way out is to break the curse.
Heir to a Curse
Pairing: M-M
September 17, 2020
Word Count:
55,000
Character Identities:
Bisexual, Gay
Summary: A telltale knock on a quiet winter night is a sound no husband wants to hear. Sébastien Osaki has spent the past three years surviving the loss of his beloved Henry. When Seb lands in Amalfi, Italy, for their would-have-been tenth-anniversary trip, he's haunted by the memory of the man he loved. Following Henry's notebook leads him to some breathtaking coastal views but also right back to his despair. Seb's there to get his groove back, not let the past wrong-foot him at every turn. Enter Andrea Sorrentino, chauffeur, part-time pet whisperer, a Bernini statue in a soccer tee and tight shorts. From the moment Andrea picks Seb up from the airport, he knows just how to soothe Seb's case of the sulks. But Seb isn't sure he's ready for Mr. Right Now, let alone a potential Mr. Right, in a part of the world where all roads lead back to Henry. Can sun, sea, and eating your weight in pasta mend a tragedy-stricken heart? Will wine-soaked Amalfi nights and long walks through lemon groves work their magic on Seb's wounded soul? Or will he slink back into the shell of his grief once his grand Italian adventure is over?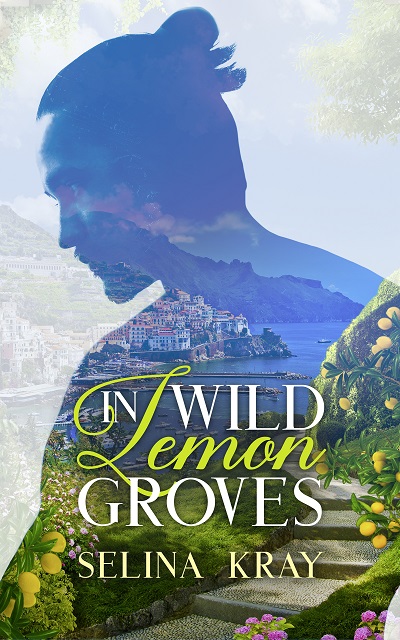 In Wild Lemon Groves
Pairing: M-M
February 8, 2018
Word Count: Information not available
Character Identities:
Bisexual, Gay
Summary:
The only good male witch is a dead one.
Everyone is taught male witches have very little power, even the only child of one of the most influential families of the ruling body of magic, the Dominion. Seiran spends his time hiding in plain sight, flirting dangerously with his vampire boss and occasional lover, Gabe, and studying magic as required by his powerful mother. All with the hopes to slip under the radar and not be the next witch burned at the stake. Seiran finds himself forced to prove his abilities in a test of elemental magic against the Pillar of Earth, and comes out on top, shocking everyone. But phenomenal powers bring a lot of the wrong kind of attention. The kind he could have lived without, literally. When witches around him begin to fall, murdered for their power, he finds fingers pointed in his direction. Can he stop the killer before he ends up the next victim?
Inheritance
Pairing: M-M
March 3, 2015
Word Count:
62000
Character Identities:
Bisexual, Gay
Summary: Alone on his mountain, the kitsune Tadashi only wishes to be left in peace so he can mourn his lost lover and take care of his temple. Unfortunately, several townsmen who have no idea of Tadashi's true nature have different plans for the "Jap on the mountain" and his land. When they push the kitsune too far, he reacts with horrific violence, leaving tragedy in his wake. Broken and terrified of himself, Tadashi represses his natural drives and shuts himself off from the world. The intrusion of a lost little girl and her persistent veterinarian uncle, Berg, stumbling into Tadashi's life, though, and turn his carefully ordered world upside-down. The reluctant hero needs to decide whether he is truly happier alone or whether he can once again embrace a truth he used to know, that life is for the living. Please Note: This is a re-edited, second edition with 4 illustrations. No changes have been made to the story. There will be B&W and Color print editions released.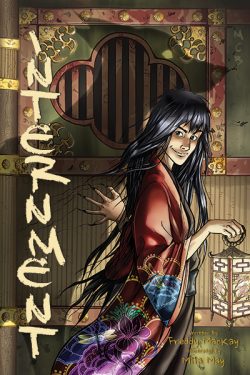 Internment
Pairing: M-M
February 15, 2017
Word Count:
16000
Character Identities:
Bisexual, Gay
Summary: Xiang is the son of the owners of a Chinese Buffet in Southwest Virginia, and he's not entirely living up to his parent's expectations. He works at the restaurant everyday with his overbearing mama, a non chalant dad, and a younger sister who is obsessed with Asian boy bands like B.T.S. All he wants in life is to find his redneck king and live the American dream and when he meets Robbie, a lineman from out of town they soon discover there is more between them than just a mutual attraction and a love for Asian cuisine. However, everything about Robbie isn't as good as it seems; he has a secret, and when it is revealed, it threatens to rip Xiang apart as well as his family. Join Daniel Elijah Sanderfer for this sweet and sour instalove buffet.
Keep the Change
Pairing: M-M
September 30, 2019