Word Count:
27223
Character Identities:
Gay
Summary:
Graham Hayes decided long ago he'd never be in a relationship. It was better to stay single than to fall in love only to be left alone, which he was certain would happen to him. He'd seen Alzheimer's ravage his family members all his life, leaving their loved ones to deal with the fallout. Some of them stayed, but some didn't. Graham isn't going to risk it.
When he hires nurse Sam Morgan to take care of his dad during the day, his pledge to stay single is put to the test. He soon finds it difficult to maintain a professional distance. Graham's guarded his heart for so long, but his resolve is crumbling. Will he be able to conquer his fear to give himself a chance at love? Can he trust Sam to stick around for better or worse?
A Love to Remember
Pairing: M-M
April 28, 2018
Word Count:
101000
Character Identities:
Gay
Summary: [video width="1920" height="1080" mp4="https://www.queeromanceink.com/wp-content/uploads/2019/10/BLAZE-Trailer-Now-Available.mp4"][/video] A Dark Hero is Irresistibly Drawn to the Man He Saves from Danger. In the dark of night, Blaze wages war against St. Louis's criminal masterminds. Once the sun rises, he's Jordan Wells, quiet custom body shop owner. Jordan has accepted that it's his destiny to walk alone in the shadows… until he meets Daniel, a sweet, untrained submissive. Jordan dreams of dominating the young man, of finding respite from his harsh life as a lone vigilante by losing himself in Danny's loving submission. Danny Griffin is thrilled to attend an exclusive D/s club, where he meets Jordan, an experienced Dom. Jordan appears to be the perfect man to help him explore his submissive fantasies. But Danny is also attracted to Blaze, the elusive hero who is always there when he needs him. When Danny discovers Blaze's secret, he hopes that he can have the best of both worlds. The passion between the hero and his lover is electric but Jordan knows that in order to keep Danny safe, he should let him go. Unfortunately, he can't seem to tear himself away from his lover's gentle smiles and soft kisses. Can Jordan risk a relationship with Danny when his life as Blaze is rife with danger? BLAZE is Book One in a steamy superhero romance series. It has dramatic rescues, evil villains, and an emotionally satisfying Happily Ever After. Fans of comics and superhero movies who want to see their favorite heroes kiss will love this series! Tags: Urban Fantasy, Superheroes, Tortured Hero, Size Difference, Multicultural, Hurt/Comfort, Sunny & Emo, BDSM Heat Level: High/Explicit
BLAZE
Pairing: M-M
October 6, 2019
Word Count:
13771
Character Identities:
Gay
Summary: Dr. Kevin Matthews is so wrapped up in his work, he hasn't found time for love or even casual fun in far too long. When gorgeous new nurse Mac Winters shows up at the hospital, the attraction between him and Kevin is immediate and intense. After several weeks of flirting and heated stares, they finally spend an evening getting to know each other. Unfortunately, just when things turn hot and heavy, Mac announces he's abstaining from sex because he's tired of hookups and wants something real. Then he surprises Kevin by announcing he's going to court the doctor. Can two modern men have an old-fashioned romance – and build something true and lasting together -- while taking sex out of the equation?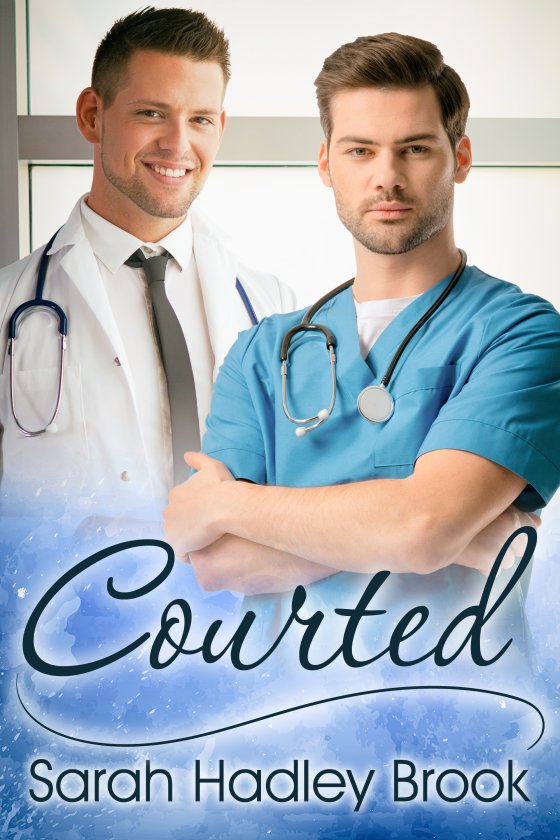 Courted
Pairing: M-M
August 4, 2018
Word Count:
116000
Character Identities: Information not available
Summary: Dr. Z doesn't know if he wants to kiss his new partner or toss him in the Mississippi. Mike Zielinski has joined St. Louis's superhero team under his new secret identity as Dr. Z. He's partnered with Aiden Saliette, code name: Stardust. Mike is immediately attracted to his gorgeous partner, but determined to keep their relationship professional, he hides his attraction behind a no-nonsense exterior. It works, until one night, in an unguarded moment between them, he reveals his secret desire. Aiden loves being a superhero. What he doesn't love is being stuck with an uptight new partner. However, he grudgingly accepts Dr. Z's help in order to stop the zealous attacker terrorizing the city. Long nights on patrol lead to shared intimacy, and Aiden comes to realize that behind his partner's stern façade, is a scarred, vulnerable man longing for love. Aiden is tempted to explore the powerful chemistry that sparks between them but his own relationship fears and emotional wounds hold him back. As partners united against evil villains, Dr. Z and Stardust are an unbeatable team. But the ghosts of their pasts might be too strong for them to defeat. The super-powered lovers will have to fight to save the day, and for a chance at a love that lasts forever. DR. Z is Book Two in a steamy superhero romance series. It has heroes in tight pants, post-battle kisses, and a triumphant Happily Ever After. Fans of comics and movies who want to see their favorite heroes kiss will love this series!
Fiery Smol/Gentle Tol
Battle Couple
Scarred Hero
Reluctant Partners
Light Kink
Slow Burn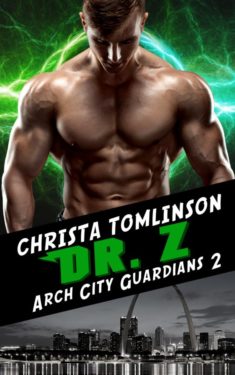 DR. Z
Pairing: M-M
October 14, 2021
Word Count:
24702
Character Identities:
Gay
Summary: Sequel to A Love to Remember Graham's best friend Marc Byrne has been in a self-imposed dry spell for the past six months, reevaluating his life. Tired of the bar scene, he wants something true and lasting like Graham found with Sam. He wants to find Mr. Right. When Marc meets the gorgeous, motorcycle riding, tattooed man of his dreams at a lake party, he falls hard and fast. Reminding himself that was how he was hurt before, he puts the man out his mind. Easier said than done. Aiden Wright is blown away by Marc and wants to get to know him better, but he keeps running and Aiden can't figure out why. The attraction between them is intense and Aiden is sure he can give Marc what he wants, if he'll just take a chance.
Everything He Wants (The Men of Wesley Lake #2)
Pairing: M-M
June 9, 2018
Word Count:
32793
Character Identities:
Bisexual, Gay
Summary: Ten days to finally make the leap from friends to lovers…. Craig and Mitchell have been friends for years, but each of them reached a point where that camaraderie became… more. Mitchell's kept his feelings close to his chest. So has Craig, but now that they've graduated from UMKC, he knows it's his last chance to show Mitchell they're meant to be before their careers take them to opposite sides of the country. He insists they can't leave Missouri behind without one last adventure. Mitchell agrees to a road trip to visit all the touristy spots and say goodbye to their home state. As they spend their days and nights together, buried feelings rise to the surface and hope blossoms. When their journey ends with a dance beneath the Branson stars, will they find love and a future together at the end of the road?
Gateway to Love
Pairing: M-M
October 19, 2018
Word Count:
25971
Character Identities:
Gay
Summary: All Joe wants to do is enjoy winter break from college, but it just isn't going his way. His mom remarried, he runs into his ex who announced he was also getting married, and he's missing the big end of semester party on campus. To top it all off, he's tasked with bringing home twins he's never met so they can spend Christmas at his house with their uncle—his new stepdad. Then he meets the twins, Kris and Karen, and Joe realizes Kris is really cute. His luck might be changing, but is Joe over his ex enough to move forward?
Home for Christmas
Pairing: M-M
December 16, 2017
Word Count:
54094
Character Identities:
Gay
Summary: Rafael Patino has a great life in Rain Valley. He's a teacher at the high school, has a great group of friends, and enjoys the occasional baseball game. Other than the sporadic call from his drunken mother, he's pretty content. He's also been in love with his best friend Dustin for nearly a decade. Years of keeping those feelings under control are put to the test when they begin a summer project together. Dustin Vance builds furniture for a living, has just earned his pilot's license, and has an amazing best friend. When he buys a 1976 Cessna Skyhawk, he asks Rafael to help restore it, then travel with him to Wisconsin for the largest aviation convention in the world. As they spend their days working on the plane, they begin to spend their nights together. Will they find love in the clouds, or will they stall out before they even take off?
Love in the Clouds
Pairing: M-M
September 1, 2018
Word Count:
5,782
Character Identities:
Gay
Summary:
All he wanted to do was retrieve his newspaper, but Raymond is panic-stricken when a rat dashes through his open apartment door. No worries, though. Pandy is on the job! Except Kevin doesn't want Raymond's cat to eat his beloved pet…mouse.
Can Kevin rescue Corky before Pandy gets to her? Will Raymond's upturned box of…um… personal toys and videos drive Kevin away, or will the pile of filigree undies Corky has burrowed into turn Kevin on?
Keywords: pets, cats, mouse, mice, rats, dildos, sexy underwear, meet-cute, short story

Of Rats and Cats
SALE
Pairing: M-M
November 10, 2018
Word Count:
142000
Character Identities:
Gay
Summary: Hank Schatz~ One of my toughest decisions was to join the Army after graduating high school. My second toughest was to decide it was time to get out. I wanted more than that life had to offer—namely the return of my humanity and a life beyond the pain that had leached into my soul during my deployments. Without a hint at what to do next, I said goodbye to my Army life and headed home to Missouri. There were things I'd been hiding from my family for too many years—a secret that had nothing to do with my career as an Army Ranger. It was time I began to live my truth, but how to start, I didn't know. I was aware of one thing for sure—I didn't want to be lonely anymore. ## Reed Bayless~ I had a job I loved as a Special Education teacher at Carver Middle School in central Missouri. The kids were amazing, and their parents were supportive, unlike my last school where the parents believed their expensive tuition relieved them of their obligations to actually participate in their children's education. Sadly, I was still alone, and I was getting a little long in the tooth to play the one-night game. Unexpectedly, my diamond brought her brother to the Christmas Eve service at the local Lutheran church, and I found myself off-balance by the gorgeous man. I felt there was a sadness about him that made me want to hold him in my arms until his hurts healed. Of course, he was an Army Ranger, the toughest of the tough and the straightest of the straight. Between Ranger Hank, and his dog, Cosmo, I wanted things I couldn't imagine were possible. Or were they?  This work of fiction is approximately 142,000 words in length and doesn't end in a cliffhanger. It is the first book in the series entitled, "The Lonely Heroes Series."
Ranger Hank, The Lonely Heroes Series-Book 1
Pairing: M-M
March 2, 2021
Word Count:
30000
Character Identities:
Gay
Summary: A Superhero Fights for a Second Chance at Love. Once St. Louis's greatest superhero, Lieutenant Vince Strong has now retired to civilian life. With his newfound free time, he finds himself reminiscing about Jace – the perfect and gorgeous submissive that he pushed away years ago. When Jace returns to town after a fifteen-year absence, he reignites the fierce love and passion that Vince has never been able to forget. Determined to correct the biggest mistake of his life, Vince sets out to win Jace's heart once more. Before he can do so however, a previously defeated foe reemerges. Carrying a grudge hardened by hate, his old enemy threatens to destroy everything and everyone Vince cares about – including Jace. Vince will do whatever it takes to earn a second chance with the only man he's ever loved. But Jace is reluctant to give himself to the man who broke his heart. Can these reunited lovers find their way back to each other or will past hurt and the menacing threat of a vengeful villain keep them apart forever? STRONG is the prequel novella in a steamy superhero romance series. Fans of comics and movies who want to see their favorite heroes kiss will love this series! Tags: Superheroes, Second Chance, Return to Hometown, Coffee Shop Fluff, Light Kink Heat Level: High/Explicit
STRONG
Pairing: M-M
May 3, 2022
Word Count:
40,000
Character Identities:
Gay
Summary: BOOK ONE: THE PINKERTON MAN Stiles Langberry leaves England under the dark cloud of blackmail. He resettles in America with a new name, becoming a Pinkerton Agent. His new employer sends him undercover to a brothel that serves homosexual men, where prostitutes are being murdered. In the course of his investigation, he becomes involved with Paul, one of the prostitutes. Complicating matters, one of the suspects draws Stiles like no man before him. Stiles knows he must stop the killer before he strikes again. BOOK TWO: HOME ON THE RANGE Pinkerton Agent Stiles Long is sent to the Circle W Ranch to uncover who is killing the ranch's cattle. In order to discover the truth about the goings on at the ranch, Stiles has to prove to the ranchers he's more than a good-looking city slicker. Savage Beare, the head ranch foreman, is far from happy that Stiles is there to check things out. He has secrets of his own. Stiles finds Savage incredibly good-looking, but cold and aloof. He's also a suspect. One of many. When Stiles' best friend and partner, Lizzie Ferguson, is kidnapped things begin to shake apart. Stiles doesn't trust anyone and he needs to find Lizzie before it's too late
The Pinkerton Man Bk 1 and Home on the Range Bk 2
Pairing: M-M
May 28, 2017
Word Count:
50076
Character Identities:
Gay
Summary: Jacob Baumgardner is struggling to get his nonprofit shelter for gay teens off the ground because the building needs a lot of help before it can pass inspection. Raised by his grandparents for part of his life, Jacob feels that the shelter is his chance to honor them, but someone is making things difficult. An anonymous extortionist seems determined to ruin Jacob's late grandfather's good name and keep the shelter from opening. Luka Smith is struggling to find his place in the world after a traumatic event in his teen years pushed him to run. When Jacob hires him to help with repairs at the shelter, Luka falls for his new boss hard. Luka wants nothing more than to help Jacob realize his dream. As they work together to ensure The Promise of Hope Shelter gets off the ground, their feelings for each other only grow. But will a calculating blackmailer close the shelter before it even has a chance?
The Promise of Hope Shelter
Pairing: M-M
August 5, 2017
Word Count:
75,385
Character Identities:
Gay
Summary: Wannabe singer and band frontman Erik Von Nordgren hates snarky brit Asher Berkley with a passion. From the moment he turns up at practice with his twin sister Daisy, who is one of the band the two have hated each other. Through a series of 'tit for tat' incidents they annoy, frustrate and exasperated each other. The die-hard goth with purple eyes and the hardcore rocker with dreams of the big time have nothing in common and no need to cross paths. Except to wind each other up. Until the day that Erik throws Asher in the school pool when everything begins to change. Erik is so far in the closet he's in Narnia and Asher has a dark past and trust issues that stand in the way of any relationship, let alone one with the brash American who hurts him every time they try to get together. A relationship doomed from the start, or so you'd think.
Upstaged - Opening Act
Pairing: M-M
March 30, 2018
Word Count:
75000
Character Identities:
Gay
Summary: The Von are on their way. With a recording contract under their belt and a tour opening for a popular band, the world is at their feet. For those left behind prospects are not so bright, especially with someone trying so hard to break them apart. With the spotlight on The Von, no one sees the evil waiting in the wings until it's too late. For Asher and Vince, struggling with the separation from their boyfriends, nothing could have been worse than the mysterious photographs showing Erik and Billy in passionate kissed, first with each other, then with other people. Devastated they break of their relationships - until Connor travels thousands of miles to satisfy his honour and reassure Vince that Billy made a huge mistake for which he's now paying as he loves Vince so deeply. Asher isn't so lucky and by the time he hears Erik say he loves him, it might be too late for both of them. With a lunatic on the loose and both Asher and Erik caught in a trap it seems neither will escape it just goes to show that you can never ignore what might be Waiting in the Wings.
Waiting in the Wings (Upstaged #2)
Pairing: M-M
June 1, 2018