Word Count:
47053
Character Identities:
Gay
Summary: It's the last straw when three prudish pigs play a nasty trick on the set. So where else would Wolf go to plan the perfect payback, but Harry's Behind the Scenes Bar, Baths & Grill? Soaking wet when he arrives at the back door, Harry's dragon-magick fireplace soon gets Wolf's fur mostly dry. Shifting to his human, silver-hair-to-his-bare-butt self, he's almost done when the door opens again. And what to his wondering eyes does appear but a trio of boorish boar brothers—without a single reindeer!—all in a row from short to not-very-tall: Guy, Gresham and Grant Graham. Wolf's idea is so brilliant, it's definitely dawn coming up like thunder, "outer China 'crost the Bay." (Wolf really likes Kipling). A maybe mean, surely sneaky, snake-in-Eden idea. Payback is a dish best served hot...and hard. Join the fun as payback plays out. There's help from Tom Thumb, fine food, expensive bottles of Harry's Dragon's Own Special Reserve wine (the only thing which gets a shifter drunk), Death by Chocolate, Lady Flame, a private tour of the baths. Plus rooms of straw and sticks and bricks, and an Easter Egg, which might be hiding in Manhattan. Fair warning: there's a lot of huffing and puffing as part of the plan. Just not at doors. 47,053 words in the story
3 Boars & A Wolf Walk Into A Bar...
Pairing: M-M, M-M-M
December 11, 2019
Word Count:
23235
Character Identities:
Gay
Summary: WiIl Six Days, Two Men, and One bet be enough to change Nick's heart? Any dreams bartender Nick Valentine had of 'Happily Ever Afters' were shredded long ago. In a perfect world, February 14th would be struck from the calendar, and the last thing Nick and his customers need is a bunch of happy loving couples rubbing it in their faces. Bouncer Davis 'FatBoy' Newman thinks he knows Nick's heart better than that, he's willing to wager it all he'll change Nick's mind about romance—before the holiday strikes. Too bad Nick's not going down without a fight.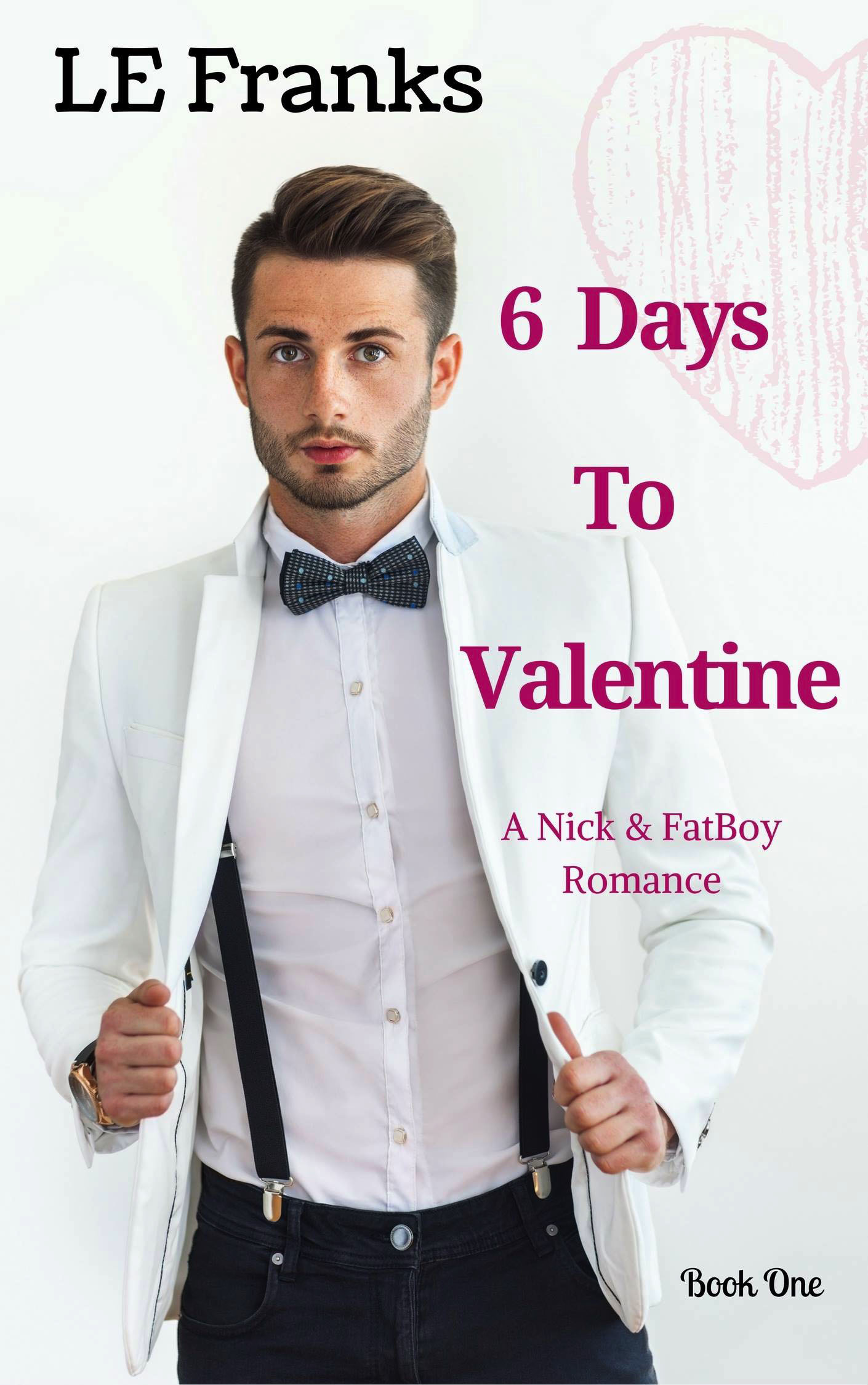 6 Days To Valentine
Pairing: M-M
February 14, 2018
Word Count:
72000
Character Identities:
Gay
Summary: 6 Days Series, Book Two Mixologist Nick Valentine never thought love was in the cards, but after a scorching Valentine's Day kiss from bouncer Davis "FatBoy" Newman, he's beginning to think it's possible. After four weeks of dry spell, Nick's losing patience—it's time FatBoy stop acting the gentleman and just throw him over the bar or Nick may just change his mind. All FatBoy wants is a shot at winning Nick's heart. As long as meddling bosses, an Irish hurling team and a bar riot don't ruin his chances forever, he might just get lucky and take the man of his dreams, home.
6 Days To Get Lucky
Pairing: M-M
March 9, 2018
Word Count:
56,025
Character Identities:
Bisexual, Lesbian
Summary:
Annie Slocum is a bisexual woman struggling to make a living as a freelance writer. Stuck in a rut, she feels bored with her career, her relationships—her life. A chance meeting with Siobhán at a gallery adds a bright spark to her dull life.
Siobhán Murray is a lesbian Irish painter living in Boston. She loves her career, loves her life, but she's missing the one piece that will make her life complete—a partner. She falls hard for Annie and is delighted to realize Annie inspires her work. But a string of failed relationships has left her wary of bisexual women and wondering if she can trust that Annie won't leave her.
When Siobhán's past comes back to haunt them, they'll have to decide if the new relationship is something that will burn bright and end quickly or if it's meant to last.
A Brighter Palette
Pairing: F-F
June 30, 2017
Word Count:
48000
Character Identities:
Bisexual, Gay
Summary: Lee Starting over after fifteen years hadn't crossed my mind, but the reality hit me when the final divorce papers arrived. To process the end of my marriage, I'd escaped to the lake where I owned a home. I was determined to have everything figured out by the time I returned to the city. What happened instead was an ambush by my son, Taylor, and his friends. Dallas, the beautiful ginger man, who came with him, ruined my plans. He'd made me question everything I'd thought I knew about myself. Dallas There were a lot of things on my to-do list. The main one was trying not to burn out while I worked full-time and prepared for my last year of college. What hadn't made it to my list was walking in on one of my friend's fathers naked. Lee Porter intrigued me. When I returned home, a chance encounter brought us back together. Fascination turned to something else, and I was going to make the older man mine.
Acquainted with Vice
Pairing: M-M
June 24, 2022
Word Count:
14500
Character Identities:
Gay
Summary: Good and evil walk hand in hand. Hot, sexy times and instalove in mysterious places. Angels and demons love faster and harder for as long as they can because they know—a being more powerful can change their lives in the blink of an eye. Raziel Eden swiftly learns to blend in with humans and demons after being cast from Heaven by a stronger archangel who, for all his holiness, should reside in Hell. Raz's club, MystEden, is a den of iniquity frequented by beings from both realms. Earth has become his private playground and he delights in tasting its many fruits though Raziel would trade it all to travel heavenward. Then a monster from Hell walks into his club; a satanic minion who captivates Raz with beauty and innocence. Surge Oberon possesses knowledge of many enigmas but he yearns to sit at Lucifer's right hand wielding identical powers of an angelic counterpart, archangel Raziel, Heaven's excommunicated keeper of secrets. He must convince Raziel to trade one confidence, a tale Surge's master plans using to regain his throne in Heaven. What part will Surge play in Hell's hierarchy should Satan succeed? Two beings seeking a path home—only one can win their battle of wits. Contains religious themes some will find offensive. #drama #explicit #gay #HEA #instalove #lgbtq #paranormal #religerotica #shortstory #travel
Angel in Heat
Pairing: M-M
March 5, 2021
Word Count:
78000
Character Identities:
Ace, Demisexual, Gay, Pansexual, Polyamorous
Summary: In the final installment in the SoulShares series, author Rory Ni Coileain weaves together the myriad threads of this compelling paranormal romance in a climax that crosses time and space. Sometimes Fae love stories aren't what you expect. The Marfach—devourer of magick, long-imprisoned mortal enemy of the Fae race—is free of its Antarctic prison. The Demesne of Purgatory—Fae, humans, a Fade-hound puppy, a Gille Dubh, and a darag—is all that stands between the monster and the power it needs to destroy both the Fae Realm and the human world. The only clue they have as to how to kill the unkillable is a cryptic note from the Loremasters: "Osclór, Nartú; Tobar, Soladán; Nidantór, Breathea; Glanadorh, Coromór, Farthor; Scian-omprór, Nachangalte; Crangaol, Síofra; Gastiór, Laoc, Caomhnór; Fánadh, Ngarradh." Opener, Strength; Wellspring, Channel; Unmaker, Judge; Cleanser, Equalizer, Sentry; Blade-bearer, Unbound; Tree-kin, Changeling; Binder, Warrior, Guardian; Wanderer, Sundered. As they rebuild Purgatory from the rubble the Marfach left behind, they have to stand together, using everything they know—everything they are to their partners, lovers, husbands. Everything SoulSharing has made them. And not everyone who enters the final battle will leave it.
Back Door Into Purgatory
Pairing: M-M, M-M-M
October 2, 2019
Word Count:
22000
Character Identities:
Bisexual, Gay
Summary: Catch up with Kirkby residents Scott and Davis as they navigate through the ups and downs of fatherhood, relationships, and juggling... balls. In two years, it's clear love can last, just as it can grow. Davis's business remains successful, Scott's clinic is going strong, and Libby is happy and content. But that doesn't mean real life is always perfect, nor does it mean fatherhood isn't as exhausting as it is wonderful. Needing a break from their daily routines, Davis and Scott head away for a weekend of uninhibited fun. With lots of laughter and dancing, Davis has never seen Scott so relaxed and comfortable in public. And he's not quite sure how to handle that. Worried that life in Kirkby is holding Scott back, Davis nearly makes the biggest mistake of his life. But Scott has other ideas. He doesn't need saving. What he needs is his man to step up and fight for their family and their future. And he has just the plan to do it. A True-Blue novella. I've Got You MUST be read prior to reading this story.
Becoming Us
Pairing: M-M
November 23, 2019
Word Count:
97,046
Character Identities:
Bisexual, Gay
Summary: Love, served behind the stick. Kyle McKee lives a charmed life. He co-owns Under, an uptown speakeasy, where he is chief mixologist. Friends poke fun at Kyle's tiny one-bed apartment in Chelsea, but they're the best support system a man could ask for. Unfortunately, Kyle's lackluster love life has led him to take a break from dating. Harlem resident Luka Clarke is a lieutenant with Engine 47, the Pride of Morningside, where he carries on his father's legacy with the FDNY. Luka, who is mixed race and bisexual, has his eye on Kyle, whom he met at a local burger joint and he just needs to make time to visit Kyle's bar. Before work one evening, Kyle is trapped inside the luncheonette when a fire breaks out. Luka's firehouse answers the call and he connects with Kyle again under the most unexpected of circumstances. When Kyle gratefully invites Luka and the firehouse squad to Under, the flirting between the two men leads to a date. Kyle and Luka quickly grow close, but Luka's mother and sister distrust Kyle for being both white and gay. Luka believes his family will come around and accept Kyle in the end, but Kyle is not optimistic and hides his disquiet as attraction blossoms into love. Kyle and Luka's near-idyllic bubble is shattered one evening after a hate crime leaves them scarred, inside and out. Shaken, they put on a strong front but struggle inwardly against fear and personal demons. As the emotions seething beneath the surface finally come to a head, both men must decide if they have the strength to find love enough to conquer hate.
Behind the Stick
Pairing: M-M, 4+ or Other
August 20, 2019
Word Count:
57,000
Character Identities:
Gay
Summary: When they say be careful what you wish for, do you pay attention? Neither did Oliver Tunstead. Oliver wishes for nothing more than to get his mind off his crappy bartending job, pile of debt big enough to swallow him whole, and playboy ex-boyfriend/boss who refuses to back off. Too bad distractions, like the hot little convertible he has his eye on, cost megabucks. And Oliver is flat broke. Renting the spare bedroom in his rundown beachfront cottage is his only option to pick up the cash he needs--a risky proposition, as Oliver is the polar opposite of a people-person. When he responds to a bizarre ad in the Waterfront Gazette seeking summer housing, he gets more than he bargained for. But Oliver can cope... After all, how much harm can a single quirky tenant do to his tightly guarded life in three short months? Where Oliver is a loner by design, urban cowboy Bodie is a loner by necessity. Family trouble long ago dropkicked him onto the path of a lifelong wanderer. This changes when Bodie moves into the tiny beachfront cottage and starts working the door at Oliver's bar. Despite Oliver and Bodie's nearly paralyzing instinct to avoid commitment, they fall into a wary romance. And to their surprise, life as a couple is sweetly satisfying; that is, until their jealous boss devises a cruel plan to destroy the tentative bond they've built. True to form, Bodie hits the road, leaving Oliver to lick his wounds alone. Can these wounded souls defy their urge to flee and fight for love? **Trigger Warning: mention of childhood sexual molestation of adult character, graphic physical violence, off-page coerced sexual interaction.
Born for Leaving
Pairing: M-M
July 2, 2020
Word Count:
66,000
Character Identities:
Demisexual, Gay
Summary: Cameron Hayes believed himself to be a dedicated friend and a good son but destined to be alone. Because in his twenty-one years, he'd never fallen for anyone. Dating never appealed to him when he would rather spend a night at home. Despite his friend's best intentions for Cameron to find a hookup for the night, he stayed at the bar as he nursed a beer. And that's when Cameron spotted him and everything he knew evaporated with one look. Rylan Ellis wanted one night out without complications. To forget about his overwhelming responsibilities and stress at home. He loved to lose himself in the music and ignore everyone around him. But when he happened a glance at the bar and spotted the tall, broad, and sexy-as-sin man, he felt drawn to him. Soon, Cameron and Rylan learn about each other and establish their lives together. They also have to deal with a group of well-meaning friends, loving parents, and unexpected friendships. But most of all, a dangerous threat that could tear their lives apart. Will a chance meeting turn into something more? This novel contains heavy attraction at first sight and first-time gay sex between two men. There is no cheating or cliffhangers and ends with a happily ever after. *Contains a brief mention of a prior sexual assault and violence in later scenes.
Cameron & Rylan
Pairing: M-M
March 26, 2019
Word Count:
24000
Character Identities:
Gay, Transgender
Summary: I was a runner, I'd disappear for days and come back to work like nothing happened. As a Gargoyle, I liked to stay in the shadows. I was used to the stares and snickers. I knew I wasn't sought after like the rest of Bloody Knuckles Crew. Claws and wings, fangs, yeah, I wasn't pretty, but I was nice, or at least I thought so. But I played the game, and no one needed to know what I did on my time away from the bar and community of trailers we lived in. No one needed to know about her. She treated me like I was normal, but friends was all she'd offer and I could deal…maybe.
Clipping the Gargoyle's Wings
Pairing: M-F
November 15, 2018
Word Count:
53000
Character Identities:
Lesbian
Summary: A family forged in battle. Amora Medina-Jackyl knew one thing well—vengeance. She'd inflicted pain without mercy to those who deserved the punishment. She'd lived by one motto her entire existence-- family was to be protected above all else. An ancient cult murdered her parents and siblings when she was little more than a child. The Order of Angelus hadn't understood the Hell they'd brought down on themselves that one brutal night. Amora was many things in her four centuries. A daughter and a sister, a mother, yet she was best known as a killer. When she finally meets her end, Amora will have hundreds, maybe thousands of lives to answer for. Her only wish is to find one moment of peace. She denies her need as much as she fights to protect it. When the one woman who can bring her serenity comes into her life: can Amora destroy century old walls to let her in? Lies and conspiracies tear at the fabric of sanity—of what's right. Can truths come to light that change the reality of a family who's known only the taste of revenge and loss?
Club Revenge
Pairing: F-F
May 12, 2016
Word Count:
30331
Character Identities:
Bisexual, Gay
Summary: Phillip Hapner was smart and good looking. He just had one problem. He liked to gamble, trouble was he wasn't very good at it. Now, he was trying to stay alive and convince the leader of the underground gambling syndicate, that he didn't know who was in charge. Well, he did have one other problem, Malachi Brady. The cop who was protecting him. Phillip wanted him, even though he knew the man was straight. Malachi Brady had accepted that his brother was gay. He believed everyone was intitled to love whom they wanted. He knew he wasn't gay, but he was feeling things for Phillip Hapner he'd never felt before. When he was assigned to protect Phillip, the sexual tension between them exploded. Could he figure out what was going on in his head and his body and who was behind the gambling syndicate in Atlanta. The people who worked at the Knights Club are a family. And like any family, there are times when things just don't go right.
Coming Out
Pairing: M-M
December 18, 2018
Word Count: Information not available
Character Identities:
Gay
Summary: Welcome to Brawlers Bar… A quick pit stop for a comfortable bed to sleep turned into an eight-year stay. Vincent "Crave" Butler hit the road the day after college graduation and hadn't looked behind him since. He'd swore to never stop moving, but the night he drove into Powers, Georgia changed the course of his life. He'd hit a bar called Brawlers with its rundown exterior and pride flag beside the door, the next day he had a job. Second in command to the Head of Brawler security, Crave found the place he didn't have to run from. No one would call Crave sane. He lived to make people as uncomfortable as possible just for his own twisted amusement. That all changed when a certain cute as fuck bartender walked in for an interview. No one wanted Twitch Harrison around. He was small, femme and annoying on his best days, downright abhorrent on his bad ones. When college turned out to be a no-go, and the parents canceled his credit cards he'd needed a job. Walking into Brawlers, the roughest gay bar in his hometown, was like a game of pick the thing that didn't belong—him. The two owners, Scary and Tank, hired him on and four years later he was still that thing that didn't belong. No one made it more apparent than bouncer Crave Butler who didn't hide the fact he barely tolerated Twitch's presence. Crave threatened every man who thought they'd get the pretty Twitch but would Twitch rather be in their beds than his? Only one way to find out and he hoped Twitch was ready for forever because that's what Crave was determined to have.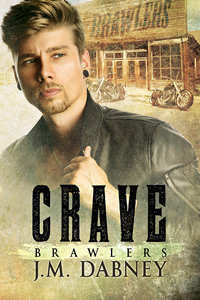 Crave
Pairing: M-M
March 21, 2017
Word Count:
43761
Character Identities:
Gay
Summary: Life is a dance. Whether you lead or follow, the passion of it should sweep you away. Carey and Alistair have the kind of relationship that is the envy of their friends. Carey is an old-fashioned Dom who appreciates quiet obedience. Alistair is a sub who is comfortable in his skin and finds peace in his submission. Needless to say, their happiness is too good to last. When Alistair's powerful father chooses his reputation over his son, all hell is let loose. Forcibly committed to a clinic for reversion therapy, Alistair can only hope that his lover will save him. Carey calls on his friends from The Edge and they band together not just to rescue Alistair but also to protect his future. They've all flirted with danger in the past—but friendship is worth any risk. As the tension mounts and the stakes get higher, new bonds are forged but will Carey and Alistair's love survive? Reader Advisory: This book contains the use of restraints, the pushing of boundaries and edging, kidnap, forceful imprisonment and forms of visual torture along with scenes of prolonged physical torture. It also contains characters with extreme prejudiced views. This book is best read in sequence as part of the series.
Dancing on The Edge
Pairing: M-M
September 13, 2013
Word Count:
88,500
Character Identities:
Gay, Questioning
Summary: DECEPTION – PALM SPRINGS is the first in a new series taking Mark Farrell and his partner, Dan Fortunato from their dangerous positions as homicide detectives in the LAPD to a new life together as private investigators in the Palm Springs area of Southern California. Comfortable in their professional roles, which have Mark as the lead detective/investigator and Dan is the junior, they continue extreme to explore the reverse in private, where Dan is the dominant Leather Master and Mark is the submissive 'boy' in their BDSM lifestyle. It may confuse their friends, but not the two men themselves. With their very first case, as Palm Springs private eyes, they discover that deception takes many forms, especially when man sex is involved. Mark is hired to locate a US Marine who comes back into his gay father's life after twenty-two years of enforced absence, before disappearing again. Just who is the real Donald Bates and what's his game? From gay Palm Springs mansions to Kansas City's leather bars Mark uncovers some surprising, some shocking and some wonderful answers. Meanwhile Dan's been following a well-known Palm Springs architect, a husband who's alleged to be unfaithful – but is it with a woman or a man? Deception can lead you into sexual, wonderful, strange and dangerous places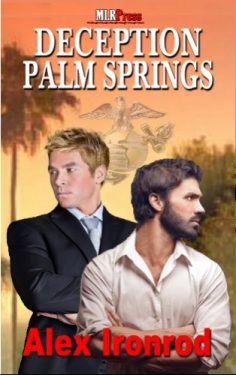 Deception - Palm Springs
Pairing: M-M, M-M-F, M-M-M
March 6, 2014
Word Count:
140500
Character Identities:
Gay
Summary: Silver has been freed from sexual slavery and settled down with River, his lover and former patient, yet cracks begin to form when it becomes increasingly obvious that the stress of constantly having to care for Silver, begin to tell on River. When River's parents die, leaving him to care for his 12 year old brother it, at first, seems that the introduction of the lively twelve year old into the mix was going to do them all the world of good. However, when spiteful relatives involve Social Services, the previous flaws nearly rip them all apart. Faced with the dilemma of keeping either Ben or Silver at home and sending the other to stay with Sam, a personal friend, River chooses responsibility for his brother over his love and concern for Silver. Things come to a head when a series of misunderstandings lead Silver to believe River doesn't love him anymore and that everyone is secretly ashamed of him because of his past. After running away, Silver reasons the only place he can fit in is with his own kind and he sets out to search of a new "home." At the Theatre de la vie he meets Tony, a club owner with big ideas, who 'looks after' a group of young men who dance and "entertain" patrons of the club. There, among others, Silver finds Ariel, an ephemeral little minx with a knack for getting into trouble, Alex, the big hearted mountain of muscle, and Asher. With Asher, a former sex slave like himself, Silver finds a kindred spirit and soon finds himself falling for the beautiful, broken boy. Together, Ariel and Asher show Silver a whole new way of looking at the world, a transformation echoing the sleeping chrysalis of his soul, and soon his inner self emerges as the beautiful butterfly he was always meant to be. Yet as happy as he is with his new friends, Silver eventually realises he truly misses River and intends to return to his side, but a dark figure from his abusive past returns to threaten both a possible reunion and the very ones who would protect Silver. River learns of the danger, and hurries to add his own support of Silver and reaffirm their love, but with so many doubts and unspoken regrets between them, is it too late for a chance at happiness together? At the emotional climax to this suspenseful story of love and loss, Silver and River reach conclusions that will either save them both or drive them apart forever.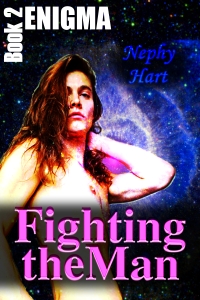 Enigma II - Fighting The Man
Pairing: M-M
May 6, 2012
Word Count: Information not available
Character Identities:
Gay
Summary:
Someone is murdering young gay men in Washington, DC. When Zachary Hall leaves Utah for a job in Washington, it's finally his chance to live as a gay man and maybe find someone special. In a bar he meets Thomas Scarborough, a man who seems perfect in and out of the bedroom. But Thomas never dates. He never even sleeps with the same man twice. Despite their instant connection, he can offer Zachary only his friendship, and Zachary is looking for more. Thomas is tempted to break his own rules, but years before, he became the victim of a stalker who nearly destroyed his life. Even though his stalker died, Thomas obsessively keeps others at a distance. Despite his fascination with Zachary, he is unable to lower his barriers. Frustrated, Zachary accepts he will never have what he wants with Thomas and soon finds it with another man. But the dead gay men all have a connection to Thomas. Once again someone is watching Thomas's every move. Can it be a coincidence? When the depraved killer turns his attention toward Zachary, Thomas must face the demons of his past--or lose his chance to open his heart to Zachary forever. Every Breath You Take is a gay romantic suspense novel with no cliffhanger and a happy ending. Trigger warning for references to child abuse. It is part of the Nights at Mata Hari series but can be read as a standalone.
Every Breath You Take
Pairing: M-M
May 5, 2017
Word Count:
56062
Character Identities:
Gay
Summary: Never underestimate the power of obsession. After the trauma of the Rasputin case, Detective Inspector Alex Courtney and his boyfriend, Detective Constable Conor Trethuan, are in desperate need of a holiday. The peace and tranquillity of Cornwall can't eradicate Conor's nightmares, though, and the unbearable prospect of losing Alex drives him to confess feelings that he isn't sure are reciprocated. Alex responds in the best way he knows how—by issuing orders and claiming Conor's body as well as his heart. Prematurely recalled to work, they are thrown into a dangerous trafficking case focused on a leather bar with a hardcore reputation, Spikes. Conor is sent in undercover, not knowing that he is only a decoy. When Alex learns that the motivation behind his team's involvement in the case might not be as straightforward as it seems, he realises that his actions might jeopardise not just their relationship, but Conor's life, too. A shadowy figure from Conor's past is about to step into the light.
Evil's Embrace
Pairing: M-M
May 30, 2014