Word Count:
12000
Character Identities:
Gay
Summary: ~~a short story~~ April 1185 Stephan l'Aigle is the third son of a Yorkshire baron with no hopes of inheriting land or titles, probably a good thing as he has no interest in women, nor any desire to marry or produce heirs. He finds pleasure in the arms of other men. At eighteen years old, Stephan has recently been knighted and must make his living on the tournament circuit or become a soldier for hire. His fortunes change when Richard, Duke of Aquitaine & son of King Henry II, sees his skills in battle. Stephan will hone his sword arm against Richard's enemies, and learn about comradeship, duty, and honor. Will his relationship with one of Richard's knights crack his hard-hearted armor? NOTE: this is not an HEA. It's rather bittersweet.
A Knight's Tale (Passages)
Pairing: M-M
August 6, 2019
Word Count:
41535
Character Identities:
Gay
Summary: Selati, a big construct forced to work in the cobalt mines of Ilmare, is terrified of the overseers. Danger dogs his every breath, somehow the leader of his ragged work crew, and he finally has enough when the mine itself almost kills him. Humans or no humans, he refuses to let his crew die down in the dark. As his crew takes their stand in their bid for freedom, rescue comes. Freedom in the light and a whole new life awaits. It's a duty Aleledai takes great pride in, saving his fellow Caniean. Humans might have created them to mine and nothing more, but like all things, the Caniean are not the mindless beasts humans intended to work to death for resources. Selati's rescue is probably his greatest accomplishment, because something about this one becomes everything Aleledai was missing, that made freedom perfect. Humans don't let go of their things easily, though and war is coming, no matter what the Caniean want. The price of freedom is always high. Aleledai only hopes the price isn't everything he's found worth living for.
A Soldier's Horizon
Pairing: M-M
February 16, 2019
Word Count:
1100
Character Identities:
Gay
Summary: A muddy trench in France during the Great War wasn't the most auspicious place for Tom and Michael to reach an understanding of their own natures. A small, individual tragedy unfolds ... But then Tom discovers a place beyond, where he and other men like him are blessed with all that life denied them.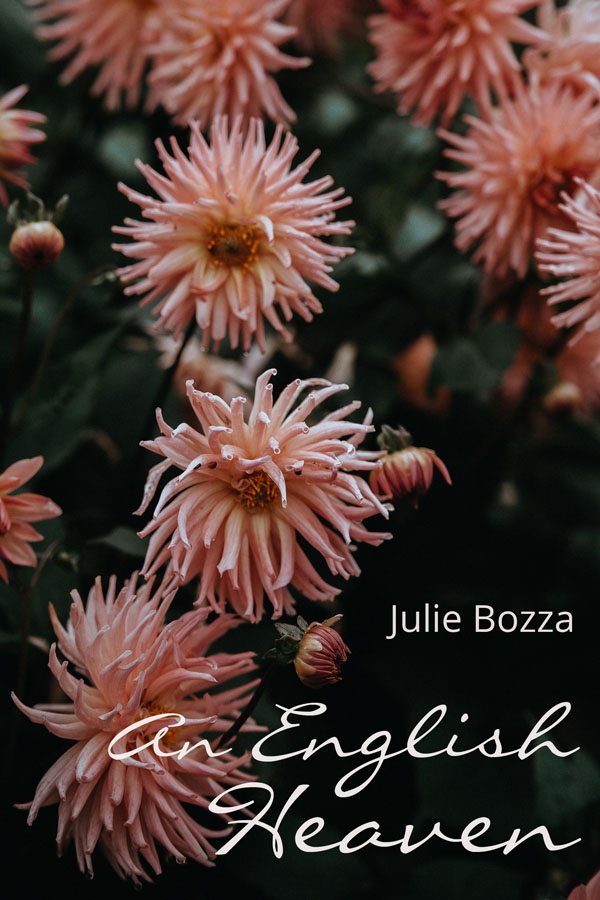 An English Heaven
Pairing: M-M
December 15, 2017
Word Count: Information not available
Character Identities:
Bisexual, Gay
Summary:
He descends from a witch they burned.
With graduation on the horizon Seiran should be flying high with plans for the future. But his lover, Gabe, is saddled with a new vampire apprentice to babysit, leaving Seiran lonely and looking for direction. Gifted with his long dead father's mansion in California, it provides just the escape Seiran needs, and perhaps a chance to learn about the man he never got to meet. A man who died a gruesome death being burned at the stake before Seiran was born. But history isn't always kind, and Seiran discovers his father was embroiled with a coven of witches set to overthrow the Dominion. A battle which led to his father's demise and a legion of male witches secretly siphoning power using black magic fueled by murder. Seiran needs to find a way to break the cycle of blood magic, and bargain with the fae to stop a death spell, all while someone is pulling the strings from the shadows.
Ascendance
Pairing: M-M
January 27, 2016
Word Count: Information not available
Character Identities:
Bisexual, Gay, Straight
Summary: Summer. 1939. Germany and Poland on the verge of war. Since childhood, twenty-four-year-old Owen Linet has been plagued by bad dreams, or rather the same bad dream, of a man called Hector, who claims to be dead. Hector possesses a strange black cloak on which is stitched a series of golden symbols—"Words" that Hector, their "bearer", claims have miraculous powers when spoken. Hector gifts a Word to Owen—one that he claims can not only take life, but also restore it. Twenty-two-year-old Polish partisan, Jacek Tarasek, is ordered to follow a suspicious foreigner, a British artist named Owen Linet, who closely resembles a man from Jacek's past—someone Jacek would just as soon forget. Jacek's worst fears are soon realized when he learns that Owen is not only his avowed enemy, but something infinitely worse—a devil in human form, with the power to take life with a mere word. When Jacek can't bring himself to destroy the man with whom he is falling deeply in love, he is forced to confront his flawed understanding of good and evil. Beautiful to Behold is the first book in The Dark Brethren Series, but can be enjoyed as a stand-alone story.
Beautiful to Behold (The Dark Brethren Series Book 1)
Pairing: M-F, M-M
November 14, 2013
Word Count:
83,806
Character Identities:
Gay, Lesbian, Straight
Summary: When chaos strikes at the heart of Milan, it is up to Florentina's alter-ego the Night Flyer to stop it. As Florentina and Madelena's love deepens, so does the well of danger surrounding them. The race is on to discover the mysterious Shadow Guild and uncover who is behind the deadly rampage, but Florentina's mission is threatened by a gang of assassins. Can the Night Flyer prevail, or will Maddie's love be ripped from her arms? Chaos in Milan is the third book in Edale Lane's Night Flyer Trilogy, a tale of power, passion, and payback in Renaissance Italy. If you like action and suspense, rich historical background, three-dimensional characters, and a sweet romance, then you'll want to complete the Night Flyer saga. Order your copy of Chaos in Milan today!
Chaos in Milan
Pairing: F-F, M-F
December 21, 2020
Word Count:
79802
Character Identities:
Demisexual, Gay, Straight
Summary: What if those who stand by you are the ones who betray you? France, 1944 Sometimes the most desperate struggles take place far from the battlefield, and what happens in secret can change the course of history. Victory is close at hand, but freedom remains frustratingly just beyond the grasp of German physicist Dr Kristopher Lehrer, Resistance fighter Michel, and the remaining members of the team sent by the Allies—Captain Matt Bryant, Sergeant Ken Lowe, and Dr Zhou Liang—as they fight to keep the atomic plans from the Nazis. The team reaches France and connects with members of Michel's French Resistance cell in Normandy. Allied troops are poised to liberate France, and rescue is supposedly at hand. However, Kristopher is no longer sure the information he carries in his memory is safe with either side. When Standartenführer Holm and his men finally catch up with their prey, the team is left with few options. With a traitor in their midst, who can they trust? Kristopher must become something he is not in order to save the man he loves. Death is biding his time, and sacrifices must be made for any of them to have the futures they want. Author's note: This is the second edition of Comes a Horseman. The first edition was released by another publishing house.  This story has been re-edited, and uses UK spelling to reflect its setting.
Comes a Horseman
Pairing: M-M
August 25, 2021
Word Count:
769
Character Identities:
Bisexual, Gay
Summary:
In 2011 Delta Force Team Panther was the best of the best, a special forces team at the top of their game. When one of their team members was captured in Afghanistan. After the fallout from his rescue, the team was disbanded. Matt and Jonah were discharged from the army, Steele, Micah, Jason, and Grif were reassigned to other teams until they too resigned their commissions. Now five years later one of the team is missing, another is the target of a terrorist sniper.
Can the team put their differences aside to face a common enemy?
Delta Force - Team Panther Boxset
Pairing: M-M
October 17, 2018
Word Count:
54000
Character Identities:
Gay
Summary: Arriving on an alien world to negotiate a trade deal, Shane discovers that Earth has another commodity that his hosts desperately crave... Drake throws a party for time-travelers: the invitations will only go out after the event. But then someone knocks on the door... Jac has two lovers, one a cop, one a criminal. Getting off the wretched outpost he calls home in the midst of a galactic war means leaving one of them behind... It all happens in Berlynn Wohl's second anthology of tantalizing sci-fi weirdness, Dreams and Machines. Experience thrilling tales of exotic aliens, fall in love with a mad scientist, and find yourself riveted by robotic passion. If you have a taste for the extraordinary and the extraterrestrial, you'll discover weird and wonderful fascination inside these pages.
Dreams and Machines
Pairing: M-M, M-M-M
October 26, 2018
Word Count: Information not available
Character Identities:
Gay
Summary: This is a box set containing the first two novelettes in the F.I.S.T.S. series. Sarge, F.I.S.T.S. #1 Sometimes it's just about being in the right place at the right time… with the right person. Sarge is the short story of a burgeoning D/s relationship between two Space Marines stationed on an alien planet where an endless war drags on. Sergeant Wilkes is a hard man with a long, celebrated military career. Brawny, tattooed, and utterly submissive, Murphy is just an interesting diversion… until Sarge realizes he has found something truly rare. __ Murphy, F.I.S.T.S. #2 Sometimes when it seems like it's too late, the right person comes along and opens your eyes… Murphy is the continuing story of a D/s relationship between two Space Marines who found each other in the midst of hopelessness and misfortune. Sarge and his newly minted squad travel across the galaxy on a top-secret mission that could help win the war. However, to Murphy something about the mission stinks, and it's not just the planet they've landed on. __ Bonus content: The Missing Reel - Short deleted scene between Andrew Murphy and Sergeant Wilkes.
F.I.S.T.S. Handbook For Individual Survival in Hostile Environments
Pairing: M-M
June 1, 2015
Word Count:
55097
Character Identities:
Gay, Polyamorous
Summary: Bravery will lead you to your destiny. The human and alien rebellion is at hand, but those who have already arrived at the secret military facility are without the one who has inspired them to stand against the Nall. Chris, the human chosen by the Alasharian spiritual leader, Sha Sha Ar, has been missing since the escape to the hideout. Those who have never seen Chris before, have only heard tales of his visions, begin to doubt his existence. Fear spreads through the group as humans and Alasharians alike wonder if they're all doomed, that maybe Chris is a fantasy or has already fallen at the hands of the Nall. Graham, Morgan and their Alasharian matches stand before the worried group to reassure them that Chris is real. They've barely begun to speak when they are forced to fight an unexpected foe. But before the final battle against the Nall and the Void begins, all must search within themselves to discover what part they will play to achieve their destiny—and to summon the bravery they'll need to see it through.
Fighting For All
Pairing: M-M-M
May 15, 2018
Word Count:
100000
Character Identities:
Bisexual, Gay, Lesbian
Summary: All is fair in love and war. Or is it? On the world called Ana-Darasa, the gods of war engage in a desperate search for their lost hearts while waging a battle against the Good Mother for supremacy. But theirs is not the only struggle as dominant men, powerful rulers, and demigods clash, fiery passion erupts, and destinies are shaped on the battlefield and in the bedroom. In a war between pride and love, no victory is ever simple. BLURB All is fair in love and war. Renaldo has lived happily by that proverb his entire life. But he has finally met his match, and he's about to discover how unfair love and war can be. When demigod and warlord Lord Renaldo takes a beautiful stranger captive during an ambush, he is delighted to have found a distraction that will keep him entertained during the upcoming siege. Little does he know, Casto is keeping more than just one secret from him. Slowly, Renaldo gets sucked into a turbulent roller-coaster relationship with his mysterious prisoner, one that begins with hatred and soon spirals into a whirlwind of conflicting emotions. And when it seems that things can get no worse, an old enemy stirs right in the heart of his home. Determined to keep Casto by his side, Renaldo has to find a balance between the capricious young man and his own destiny as a ruler and god to his people.
Gods of War: Casto
Pairing: M-F, M-M, M-M-M
June 21, 2016
Word Count: Information not available
Character Identities:
Bisexual, Gay
Summary: Do no harm. It's a mantra former Delta Force Team Panther medic, Griffin St. Clare, follows to the letter—until someone comes after his family. He'll do whatever it takes to keep them safe, even if it puts his own life on the line. Grif knows the only way he can fix things, including his own broken heart, is to find his man, bring him home, and open himself to love again, but getting his family back together is going to be a challenge—especially considering his guy is AWOL. Garrett 'Rock' Rockwell is used to dealing with trouble, but betrayal is another matter. After the devastating blow Shar delivered, he thought he would never want another woman in his bed again, but Allie has awoken something in him he can't explain. Rock loves Grif, but they both know something is missing from their life—a third. Is Allie the right person to fill the hole left behind, or is getting into something new with a teammate's sister a bad idea? Allie Kennedy has always loved her bosses. She regretted not taking a chance with them before, but now they are finally free, she is determined to help her two troubled warriors heal. Grif and Rock may have had their hearts hurt, but Allie will prove to them that bruised is not broken. Their path has never been straight or perfect. Many times, it hasn't even gone in the right direction, but can Grif and Rock open themselves up to loving more than each other once more? Can Allie get them to trust her enough to give them all one more shot at happily ever after, or will Grif and Rock refuse to see what has been right in front of them all along?
Grif's Salvation
Pairing: M-M, M-M-F
September 26, 2019
Word Count:
72000
Character Identities:
Gay
Summary: Soulmates across time. A sacrifice that could keep them apart forever. In present day, near the village of Ornes, France, Devon works on his master's thesis in history as he fantasizes about meeting a WWI American Doughboy. In 1916, during the Battle of Ornes, Stanley is a young soldier facing the horrors of the battlefield. Mourning the death of his friends from enemy fire, Stanley volunteers to bring the message for retreat so he can save everyone else in his battalion. While on his mission, mustard gas surrounds Stanley and though he thinks he is dying, he finds himself in a peaceful green meadow where he literally trips over Devon. Devon doesn't believe Stanley is who he says he is, a soldier from WWI. But a powerful attraction grows between them, and if Stanley is truly a visitor from the past, then he is Devon's dream come true. The problem is, Stanley's soul wants to finish his mission, and time keeps yanking him back to relive his fateful last morning over and over, even as his heart and body long to stay with Devon. Will Stanley have to choose between Devon and saving his battalion? Will time betray their love, leaving each alone? A male/male time travel romance, complete with hurt/comfort, French coffee, warm blankets, fireplace kisses, the angst of separation, and true love across time.
Heroes for Ghosts
Pairing: M-M
June 14, 2018
Word Count:
62000
Character Identities:
Bisexual, Gay
Summary: Alone on his mountain, the kitsune Tadashi only wishes to be left in peace so he can mourn his lost lover and take care of his temple. Unfortunately, several townsmen who have no idea of Tadashi's true nature have different plans for the "Jap on the mountain" and his land. When they push the kitsune too far, he reacts with horrific violence, leaving tragedy in his wake. Broken and terrified of himself, Tadashi represses his natural drives and shuts himself off from the world. The intrusion of a lost little girl and her persistent veterinarian uncle, Berg, stumbling into Tadashi's life, though, and turn his carefully ordered world upside-down. The reluctant hero needs to decide whether he is truly happier alone or whether he can once again embrace a truth he used to know, that life is for the living. Please Note: This is a re-edited, second edition with 4 illustrations. No changes have been made to the story. There will be B&W and Color print editions released.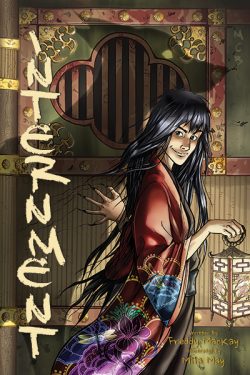 Internment
Pairing: M-M
February 15, 2017
Word Count:
63000
Character Identities:
Gay
Summary: For Jacob and Daniel, two young gay men aboard a Navy ship in WWII, the risks were high. Not just the risks of injury and death from Japanese planes and submarines, but the risk of discovery, of discharge, imprisonment or worse. Only a special kind of love was worth taking that chance. But from the moment Daniel met Jacob's eyes across a battle-scarred deck, he knew he had to try. Being together required figuring out what it meant to be gay and in love with another man, in an era when they could be jailed or committed for admitting the desires of their hearts. On a ship at war, their relationship was measured in stolen moments and rare days of precious leave, with no guarantees there would be a tomorrow. And if they survived the war, they would need even more luck to keep their love alive through all the years to come. 63,300 words This story was written for a photo and story request letter as part of the Goodreads M/M Romance Group Love is Always Write event. This is a free download in ebook. The audio book, narrated by Kaleo Griffith, is Whispersync'd to the free book on Amazon.
Into Deep Waters
Pairing: M-M
May 8, 2012
Word Count:
63000
Character Identities:
Bisexual, Gay
Summary: Jason LeHar learned his tracking skills as a kid in the Bayous of Louisiana. Those skills earned him a place on Delta Force Team Panther, and he found the family he chose for himself. When his best friend's relationship with one of their team commanders was exposed. The world he had built fell apart and he drifted for years, taking one Government sanctioned job after another, until one man called him home, with a single short sentence, "Panther needs you." James "Frtiz" Blackwell, as a former Delta Force Commander, and leader of the team who rescued Matt Garrett in Afghanistan. He carries the guilt of having exposed Jonah and Matt's relationship, causing their discharge and the reassignments of all Team Panther members. Now as more secrets are exposed and bullets start to fly once again, can he convince the stubborn man he loves that everyone deserves a second chance? It is one thing to go to war for your country, it's a whole different ball game when the ones you are fighting for are the ones you love more than life itself. After years of betrayals, backlash, and battles, everything Delta Force Team Panther has fought for is at stake, including the ones they love. Jason and Fritz will need to face the ghosts of their pasts and fight together to have the happy ever after they both crave, but are too stubborn to admit to. Jason's Justice is part of the Delta Force - Team Panther Series. While it can be read as a standalone... To ensure maximum enjoyment, it is best read in series order.
Jason's Justice
Pairing: M-M
January 16, 2020
Word Count:
93000
Character Identities:
Gay
Summary: Does their compass really point to true love? Jonah Montgomery thought he had it all, an Army career he loved, Team Panther the men he'd bonded with as brothers, and, Matt, the man who owned his heart. But under the shadow of Don't Ask, Don't Tell, everything fell apart when Matt was captured in Afghanistan. It's taken him five years to reinvent himself and to build a new life as country music's singing soldier. All he needs and wants is his music and his sniper rifle, there's no longer any room in his life for matters of the heart. It was official PTSD sucked, it caused Matt Garrett to make the biggest mistake of his life. He shut down when he should have opened up, and he ran from Jonah when he should have talked to him instead. By the time he figured out which way was up, too much time had passed to fix the wrongs between him and the only man he's ever loved. He learned to suck it up and to figure out how this living thing worked without Jonah at his side. Now five years later a terrorist seeking revenge has come for Jonah. Will Matt take the opportunity a sniper's bullet provides? Can Team Panther find their missing brother in time? Will Matt and Jonah stand together or will the love they still have for each other falter under the weight of revenge?
Jonah's Compass
Pairing: M-M
August 10, 2019
Word Count:
51458
Character Identities:
Gay
Summary: When one man's courage is lost to his own anger, another will try to rekindle it—no matter the cost. Kaidyn is the son of the queen and a trainee officer in the kingdom of Sareen. He is also a Half-Blood—his father is from Iskandir, a neighboring kingdom which has been at war with Sareen for many years. Bitter and angry at the prejudice he faces, Kaidyn meets Sorin, a healer from one of Sareen's most prominent noble families. As their relationship deepens, the war between Sareen and Iskandir grows worse. Not only will the pair inevitably become involved with the conflict one way or another, but Sorin is also hiding a secret, and time is running out for them both.
Kaidyn's Courage
Pairing: M-M
March 15, 2019
Word Count:
135031
Character Identities:
Ace, Gay, Non Binary
Summary: Following the Prentish/Nemarri war, Kes is rejected by his homeland under the guise of religious purity laws. Though he's spared execution, the proud Nemarri's fate is only marginally more merciful than death when he is sold into sexual slavery at a prosperous pleasure house. Despite his stoic endurance, Kes knows he's reaching his breaking point, but there is nothing he can do—there is no path to freedom in the Holy Prentish Empire, only a lifetime of humiliating servitude. That is, until a beautiful young slave and his formidable master approach Kes in the marketplace and make an astonishing offer to take him home with them. The only problem: "home" is the accursed Horthmont Castle from the scare-stories of Kes's childhood. Thrown into a world of living myth, powerful magic, and ancient gods, Kes learns the secrets kept hidden by Horthmont's thick blackstone walls. There he discovers something he thought he'd never know again: hope for the future.
Kestrel's Talon
Pairing: M-M-M
May 23, 2016