Word Count:
41591
Character Identities:
Gay
Summary: Opposites attract when the timid bar owner asks out the resident bad boy. Brad Flynn's reputation doesn't change just because he has. Prison might not have been fun, but he'd made the most of it. Since his release, he's tried to make the most out of his freedom as well. His handyperson business is taking off, but his clientele is in the nearby towns. When local bar owner, Kendrick Ashby, calls him to fix a leaky roof, he doesn't expect the attraction he feels to go anywhere. Kendrick's violent past doesn't make asking him out on a date a simple task. Can Brad be brave enough to start over?
A Tarnished Strength
Pairing: M-M
February 26, 2021
Word Count:
30000
Character Identities:
Bisexual, Gay
Summary: Kindergarten teacher, Troy Canter, fell hopelessly in love with leather and tattoos at the impressionable age of sixteen when cuddly, bad-boy Win interviewed for a job with the family business, Canter Handymen of all Trades. No one compared to the large man and never would. A decade later, Brent, Troy's father, falls ill and he needs to take over the business for a while. Interacting Day in and day out with sexy Win is a cruel punishment. Winston Sanchez hadn't done a thing right in his life, except interviewing for a handyman job for Brent Canter. He loved his job, but an attraction to Troy Canter complicates things. As Troy ran the business while Brent fights cancer, it has thrown the man right in his lap. When an unexpected development in the package of a four-year-old daughter throws Win into a panic, Troy comes to the rescue. Can a man who doesn't think he's worth much let go enough to open himself to the love of a man who thinks he's worth everything?
Black Leather & Knuckle Tattoos
Pairing: M-M
September 5, 2018
Word Count:
100000
Character Identities:
Bisexual, Gay
Summary: Clay Green A brotherhood? Monsters? Goddesses? Magic? The world has become a strange place. After a life on the run, Clay Green is rescued by a crazy old lady with a shotgun and an even crazier story about monsters, goddesses, and a secret brotherhood. Gifted with the power of the earth, Clay must locate his missing "brothers" before invading monsters can destroy everything. As if that's not enough to contend with, Clay can't keep his hands off the man trying to rebuild the plantation house he's temporarily living in. Dane Briggs Something strange is going on… Dane knew restoring the old plantation house wasn't going to be an easy job, but at least none of the clients were going to be underfoot. Since losing his wife and child, the only way Dane can keep going is to focus on the work. But that focus crumbles the second Clay appears covered in blood and barely hanging on to life. Mystery and danger cling to Clay and the other men who suddenly show up. A smart man would walk away. Dane chucks smart out the window in favor of hungry kisses and the silken slide of skin against skin. He doesn't understand what's happening, but there's no question that Clay needs him. He's just not sure his heart can survive being broken again if something happens to Clay. Broken Warrior is the first book in The Weavers Circle series. It includes fast-paced action, explosions, hurt/comfort, sexy times, animal shenanigans, wounded hearts, three crazy old ladies, and magic!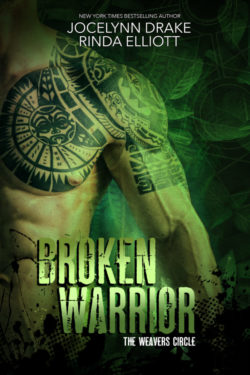 Broken Warrior
Pairing: M-M
April 24, 2020
Word Count:
65000
Character Identities:
Demisexual, Gay
Summary: It's recent college graduate Zach Greenfeld's favorite time of the year and he's just received a temporary gig planning Lighthouse Bay's Christmas parade. Not only does it speak to his penchant for organization, it also puts him face to face on a daily basis with his unrequited crush—Holland Stone. But his new job starts off in disaster when the most important float—Santa's sleigh—gets damaged. Holland needs to win the Lighthouse Bay Christmas parade float competition in order to grow his new dollhouse-making business. The prize is an article in a major city newspaper, and nothing beats free advertising. Except, eager to help the adorable parade organizer, he volunteers to help fix Santa's sleigh, leaving no time to work on his own float, and putting his prize at risk. Damaged floats, snowstorms, and a last-minute parade emergency force Zach and Holland closer than ever. All they need is a little bit of Christmas magic to help them realize they belong together. Christmas Lane is a sweet, May/December, small-town Christmas romance with an HEA!
Christmas Lane
Pairing: M-M
November 29, 2018
Word Count:
230,861
Character Identities:
Gay
Summary: The tiny Sierra Nevada community of Stone Acres looks benign on the outside, but it's been a hive of activity since gay men from Silicon Valley began moving in. The Old Town establishment is up in arms as newcomers challenge the conservative community to move into the new millennium. Along the way, gay couples find true love and a new home. Contains the stories: What's in a Name?: When barista Jimmy is dumped and gets drunk on his 30th birthday, a handsome, hunky bartender takes care of him, but is mum about his real name. When Jimmy presses him, the bartender makes the quest a game, giving him seven guesses and promising romance each night. For every wrong guess, Jimmy has to forfeit a hot, sexy kiss. Sounds good, but what's the catch? Redesigning Max: Out and proud award-winning designer Fredi Zimmer takes on straight outdoorsman Max Greene's cabin renovation. When he finds out Max is closeted and wants to come out, Fredi helps Max remodel not only his cabin but his life. Angered that Fredi has turned him, Max's former friends intervene. Will Fredi and Max win the fight for their happiness? Behr Facts: After CEO Abe Behr discovers discrepancies in his construction company accounts, he hires CPA Jeff Mason to help him find the embezzler. Searching for the culprit, they become closer, and Abe realizes he's gay. However, coming out to a hostile family and community may break up the couple before they cement their happiness. With so much strife, will love prevail? When Adam Fell: Jason's drug addiction ripped them apart. Does Adam want to get back together now that his former lover says he's clean? Relative Best: When hotel owner Zeke Bandy meets Vic Longbow, he sees stars. But Vic is in town to attend a wedding and to open an office, not to fall in love. Are they doomed as lovers because they're both too busy for happily ever after? Frank at Heart: What will it take to make hardware store owner Frank update himself and his store? Could the new man in town be the key to unlock Frank's life and future happiness? Waking the Behr: Ladies' man and small town contractor Ben Behr is blindsided by his lustful feelings for San Francisco entrepreneur Mitch O'Shea. Can a country mouse and a city mouse bridge the gap in their upbringing and expectations to find love? Short Order: Amid the happiness of the Christmas season, horticulturist Fen Miller and his landlord sous chef John Barton have some serious decisions to make. Fen must decide on a career and John on eluding his grim past. Together can they support each other enough to discover their happily ever after?
Foothills Pride Box Set
Pairing: M-M
July 31, 2021
Word Count:
30,228
Character Identities:
Gay
Summary: Everything about thirty-five-year-old Stone Acres hardware store owner Frank McCord is old-fashioned -- from his bow tie and overalls to the way he happily makes house calls. He dreams of lasting romance, true love, and marriage. Frank's ancestors have run the store and been mainstays in the small California town for over a century. While genial Frank upholds tradition and earns the respect of friends and neighbors, he fears he's too dull and old to attract a husband. Maybe it's time to break out of his mold. Then handsome thirty-six-year-old electronic games designer Christopher Darling and his fifteen-year-old son, Henry, come into his life. Christopher has everything Frank could want in a potential partner: charm, kindness, and compatibility. Also, he's a terrific father to Henry. When their Stone Acres home turns out to be uninhabitable, Frank offers the Darlings temporary lodging in his ancestral farmhouse, where he and his tenant Emil reside. Since Emil thinks Frank is his, sparks fly. Suddenly, Frank's monotonous life promises to explode with love and change him forever.
Rainbow Award Honorable Mention book.
Frank at Heart
Pairing: M-M
September 19, 2020
Word Count:
57000
Character Identities:
Gay
Summary: Can a French kiss persuade an uptight Englishman to leave his city behind and start a new life in rural France? Clean-cut London businessman Dale Calverley doesn't do relationships. Rugged French handyman Valentin Aubrey doesn't do city men. When Dale hires Valentin to help him fix up his inherited farmhouse estate in rural France and sell to the highest bidder, sparks fly. Complete opposites, can they really expect their insta-lust to last beyond the storm that forces them together? But how can Dale walk away from a man so alluringly rogue as Valentin Aubrey? And how can Valentin expect a man so money-orientated to throw away his career and stay in the wilderness with him? French Kiss (Flying into Love #1) is a Contemporary, Age-Gap, Hurt/Comfort, Forced Proximity MM Romance featuring an uptight English businessman with a preference for nameless hook ups and a rugged half-French handyman with a chequered past.
French Kiss (Flying into Love #1)
Pairing: M-M
May 30, 2022
Word Count:
55000
Character Identities:
Gay
Summary:
Jacob is a wolf shifter and a country boy, the alpha of a hardscrabble pack barely making ends meet.  He loves his home and family dearly, but times are tough.  It's a lot of responsibility to carry.
The newcomer to town, a handsome, shy bear shifter, has caught his attention in a big way.  Jacob has no problem with being gay.  He just wishes he could get Henry to talk to him for more than a couple of seconds at a time.  And maybe marry him tomorrow.  Henry's annoyingly hot friend keeps getting in the way, though...
Henry is a sweet, gentle baker who has problems of his own.  He isn't sure he'll ever be ready to commit to a mate, but he's definitely drawn to Jacob.  He daydreams about him, bakes for him, looks forward to his every visit...but wolves don't do casual, and Henry can barely make plans past next week, much less for his whole future.
Fox shifter Atticus, Henry's dearest friend, has complicated feelings of his own.  He loves Henry devotedly, even if his feelings will never be returned.  This new, prickling tension between him and the wolf shifter is no fun.  Does he have to keep feeling things for guys who will never be interested?  Besides, he plans to stay single for life.
Can Jacob, Henry, and Atticus each figure out what they want out of life—and what, if anything, they'll be to each other?
low heat
~55,000 words
a baking bears story
Of Bread and Boyfriends
Pairing: M-M-M
March 6, 2020
Word Count:
53800
Character Identities:
Gay
Summary: How long can you wait on a promise? After his first night with Mal, Rick broke the habit of a lifetime and invited the sexy radiographer to spend the weekend in the sleepy English village he called home. Rick isn't in denial but he's afraid to reveal his sexuality in the close-knit community that has known him since he was a babe in arms. The sex is amazing but equally Mal loves lazy days spent in the garden at Slopy Bottom, and every precious moment he spends with Rick. For Mal the village quickly becomes an oasis of peace, far from the noise and grime of life in London, a slice of tranquillity with Rick at the heart. But Mal has defied his family and his religion to be true to himself, and there is no way can he join Rick in his self-built closet, no matter how comfortable it is... Rick is afraid revealing the true nature of his relationship with Mal will change the way his neighbours see him. He adores these people, this village, and he can't face the thought of losing everything over who he chooses to sleep with. When the alternative is giving up a man who has slotted perfectly into his life—a man who he might just love—it's no choice at all. But, knowing what has to be done isn't always as easy as putting it into practice.
Resistance
Pairing: M-M
July 5, 2016
Word Count:
14384
Character Identities:
Gay
Summary: Resonance: The quality in a sound. The power to evoke enduring emotions. Sometimes one can result in the other. Rick Brandt would never have said he was claustrophobic; after all he's been in plenty of enclosed spaces in his job as the village's only handyman cum gardener. He even squeezed into a disused coal chute to rescue a trapped dog for an elderly resident. So why did opening his eyes in the MRI scanner induce a breath stealing freak-out that has him jabbing at the panic button. Luckily, Mal, the radiographer running his scan has a pleasant voice and an excellent bedside manner that soothes Rick's frayed nerves and rabbity heartbeat. Soon the resonance of his tone has gone beyond calming and Rick is lost in a fantasy of the man behind the voice. But things aren't always what they seem and when Rick's shocked surprise at the reality causes offence, the likelihood of him getting to experience Mal's true bedside manner appears to be slipping away.
Resonance
Pairing: M-M
October 26, 2015
Word Count:
57,500
Character Identities:
Ace, Genderfluid, Genderqueer
Summary: Several years ago, Will's best friend ran away with an alien to live happily ever after. They've kept in touch, but Will misses the man that might as well be his brother. So, he decides he's going to go visit. Who cares if visiting requires a trip to outer space? No big deal, right? Ticheck met Will for the first time while trying to find a friend who had gotten lost. Since then, they've seen him a couple times a year at most. Ticheck wasn't expecting him to be coming for a surprise visit, and they definitely weren't expecting to end up with him as a temporary roommate when cramped quarters on the ship force them to share. From strangers, to surprise roommates, to friends…and maybe something else? But do they dare to dream of a life together when they literally come from two different worlds? Roommates and Space Trees is a sweet asexual romance. It is book two in the Iska Universe series, but can be read as a stand-alone.
Roommates and Space Trees
Pairing: M-NB, Includes NB
May 4, 2020
Word Count:
55000
Character Identities:
Bisexual, Gay, Pansexual, Transgender
Summary: Can a chance encounter lead to true love? A one-night stand with the sexy plumber who saves me from a leaky toilet sounds more like the setup to a corny porno than the secret to a lasting romance. Still, I can't get Tate out of my head after he rocks my world. When he walks into my life again where I least expected to find him, it's got to mean something. I never planned to fall in love with the first guy I met when I moved to a new city, but Tate might be the perfect boy for me. The only catch is that his past makes him wary of relationships. Can I earn his trust and prove that some things are worth taking a leap? Service Call is a daddy kink M/M romance between Rory, a trans daddy who is new in town, and Tate, a dyslexic little who is used to guarding his heart after getting out of an unhealthy relationship with his ex. It's book three in the Summer of Adventures series and it includes age play/ABDL, caretaking, and tickling.
Service Call
Pairing: M-M
April 28, 2022
Word Count:
56000
Character Identities:
Gay
Summary: He's the Banksy of the international theatre scene – daring, anonymous, renowned. So when playwright 'Draven' bequeaths his latest play to the rural Rivervue Theatre, the stage is set for drama. While the redevelopment brief for Rivervue Community Theatre moulders on his desk, a phone call from a unrequited past love sends architect, Gabriel Mora, running back to his artsy hometown. Afraid of worsening his mother's health, Gabriel is forced to hide his involvement in the redevelopment. It's just one more secret to keep, along with his feelings for a certain red-headed stage manager. Bruce Clifton can build anything. But the jobs mean nothing if he's not getting paid. On the cusp of losing his home, Bruce needs to find a way to call in those debts without showing his community how much trouble he's got himself into. With Gabriel's return to town stirring up past hurts, soon it's not just his home Bruce has to worry about losing, but his heart. Can Bruce and Gabriel work together for the good of Rivervue, or will their hope for a second chance exit stage right?
Set the Stage
Pairing: M-M
July 27, 2020
Word Count:
15898
Character Identities:
Gay
Summary: When Shawn rushes his daughter's pet to the local vet, he isn't expecting to meet the hottest guy in town. His shyness starts to trip him up, but thankfully his daughter is there to invite the man over for cookies. New in town, veterinarian Logan is excited to move out of the hotel and into his new house. He just needs to pick up the keys from his new neighbor before the snowstorm sets in. If only he could quit thinking about the sexy single dad that showed up in his clinic earlier. Can a precocious little girl, a lazy hamster, a dog named Bailey, and a snowstorm conspire to prove two men belong together?
Snowed In: Shawn and Logan
Pairing: M-M
February 23, 2019
Word Count:
16508
Character Identities:
Gay
Summary: Lyncoln Ryland always saw himself as an ordinary man with an ordinary job, working maintenance in an ordinary mall. The only thing about him that isn't ordinary are his feelings for the man who's renovating the mall, but any kind of relationship with such a sophisticated man is highly unlikely. Adam James is the wealthy man who owns the mall. He's secretly been yearning for Lyncoln, a man he doesn't see as ordinary in the least. But Adam's family has plans for him, and they don't include a relationship with a blue-collar worker. All this is about to change when the sirens go off, signaling the possible end of the world. When the two men realize this isn't a drill, they take shelter in the mall that isn't quite as ordinary as everyone believes. What will the outcome be when two such disparate men must survive the apocalypse together?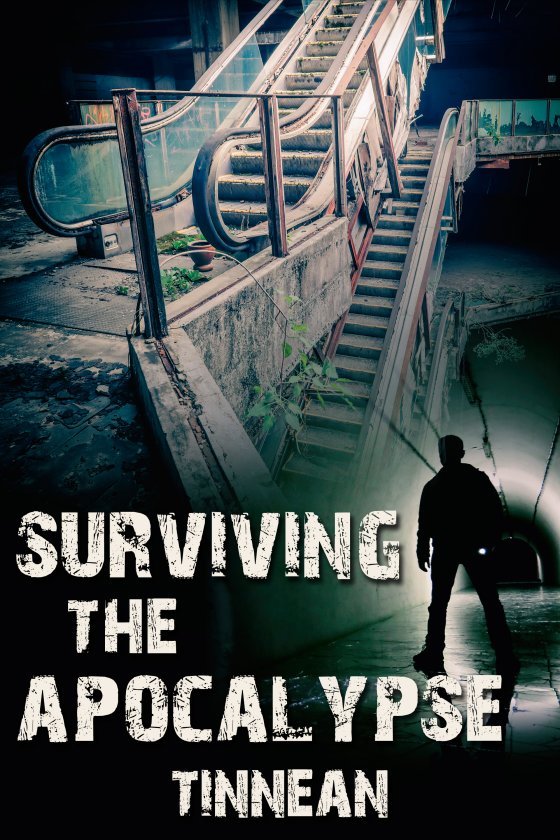 Surviving the Apocalypse
Pairing: M-M
August 25, 2018
Word Count:
20000
Character Identities:
Gay
Summary: After a family altercation sent Holden Thomas out the door, he vowed to never return to his family's lakeside home, Bluebird Ridge. However, when the sudden death of his sister brings him back again. He learns that the house he once loved and cherished is now his. Bluebird Ridge isn't a palace by any means, but it is the cornerstone of its little lakeside resort community. Unfortunately, the years haven't been kind to the place Holden once knew as home, and without any experience in remodeling, it looks like the answer may be to sell. Meanwhile, at his sister's funeral, he ends up meeting a mysterious and rugged handyman named James, who might just be the answer to his prayers. However, Holden has a sneaking suspicion they may have met before. Join best selling author Daniel Elijah Sanderfer for this sweet second chance romance about letting go of the past and finding hope in the future.
The House that Love Forgot
Pairing: M-M
January 29, 2021
Word Count:
50076
Character Identities:
Gay
Summary: Jacob Baumgardner is struggling to get his nonprofit shelter for gay teens off the ground because the building needs a lot of help before it can pass inspection. Raised by his grandparents for part of his life, Jacob feels that the shelter is his chance to honor them, but someone is making things difficult. An anonymous extortionist seems determined to ruin Jacob's late grandfather's good name and keep the shelter from opening. Luka Smith is struggling to find his place in the world after a traumatic event in his teen years pushed him to run. When Jacob hires him to help with repairs at the shelter, Luka falls for his new boss hard. Luka wants nothing more than to help Jacob realize his dream. As they work together to ensure The Promise of Hope Shelter gets off the ground, their feelings for each other only grow. But will a calculating blackmailer close the shelter before it even has a chance?
The Promise of Hope Shelter
Pairing: M-M
August 5, 2017
Word Count:
135000
Character Identities:
Bisexual, Gay
Summary: His pack would've killed him for his kinks and desires, but his human lover might destroy his wolf. Brandt Davis loved being part of his Michigan werewolf pack, until they found his stash of gay porn. He escaped their anger, running in wolf-form into the wilderness, but he can't live that way forever. And he can't hide in fur like a coward when an injured man needs his help. Ethan Sjulstad knows life is making him crazy when a solo hike into the Minnesota Boundary Waters seems reasonable. Then a bad fall leaves him seriously hurt and facing death. Delirious, he hallucinates being rescued by a big gray wolf and a naked woodland godling. For a man who has always loved fantasy, it's worth surviving just to find out what the hell is going on. (This is a lightly edited rerelease of the 2014 original.)
Unjustified Claims
Pairing: M-M
April 6, 2021