welcome to qri: get four free books
We're an inclusive library of romance titles across the queer rainbow. Use the book search, our filter search, or the menu bar links. Join our weekly newsletter list, and we'll give you four free ebooks, and you'll be able to add books to your TBR list and "favorite" authors. Questions? Email scott@queeromanceink.com.
our blog
Title: Tharros Series: Elpida Book 2  Author: C. Kennedy Genre: YA LGBTQ+ Category: LGBT Publisher: Harmony Ink Press Pages: 352...
Read More
new from qri authors
Check out our "coming soon" titles here too.

Vasquez and James Volume 1
Pairing: MM
June 28, 2019
Like Sunshine
Pairing: MM
June 26, 2019
Homecoming
Pairing: MM
June 26, 2019
The Slave Harem
Pairing: MM
June 26, 2019
Destiny & Dragons
Pairing: MM
June 25, 2019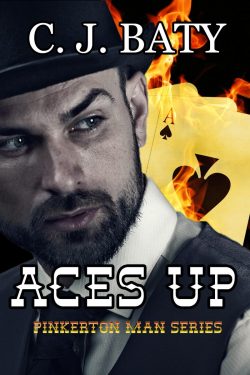 Aces Up
Pairing: MM
June 25, 2019
Pride of Place
Pairing: MM
June 25, 2019
In the Azure Noon
Pairing: MM
June 24, 2019
Between The Covers
Pairing: MM
June 24, 2019
Feral Creatures
Pairing: MM
June 24, 2019
Too Many Alphas
Pairing: MM
June 24, 2019
E85: Power
Pairing: FF, MM, 4+ or Other
June 23, 2019